Meghan Markle 'South Park' Show Mocks 'Woman of Color Who Has Been Bullied'
Meghan Markle's depiction in South Park has sparked a racism debate after a British academic said it made "a mockery a woman of colour who has been bullied and abused time and again by the media."
The Comedy Central show depicted the "Prince and Princess of Canada" on a "Worldwide Privacy Tour," after the release of a memoir titled Waaagh, with a cover reminiscent of Harry's book Spare.
It also shows a Canadian TV host telling the prince: "Well, I just think some people might say that your Instagram-loving b**** wife actually doesn't want her privacy."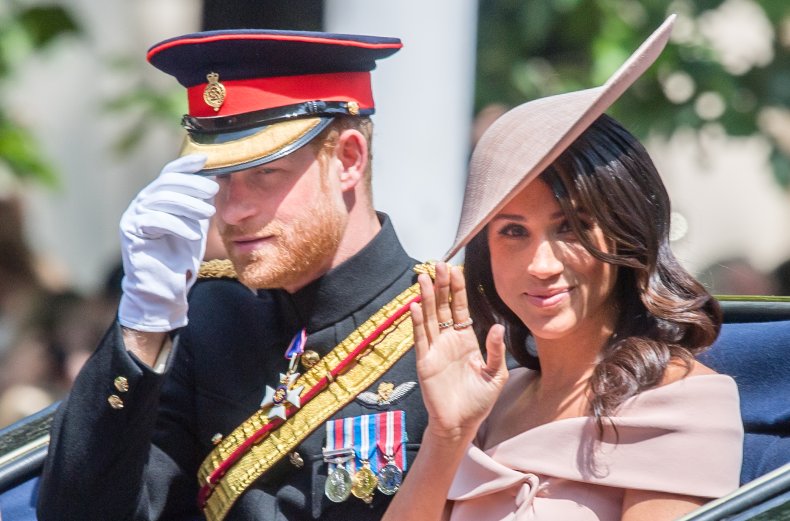 Charlotte Proudman, a U.K. attorney and Cambridge academic, wrote on Twitter: "In a South Park episode, Meghan Markle is described as a 'sorority girl, actress, influencer, victim.'
"They make a mockery a woman of colour who has been bullied and abused time and again by the media. Of all the Princes to ridicule, they choose Prince Harry not his uncle."
The post went viral with more than 730k views and more than 5,700 likes, though not everyone agreed.
Former UFC fighter Jake Shields replied: "Meghan makes a mockery of herself."
Phumzile Van Damme, an opposition South African MP, replied: "I don't know, Charlotte. It's South Park. It's satire. Every significant public figure has been mocked by SP.
"I don't know that Meghan should be continuously cast as a permanent victim. That does more damage to her. Surely she understands satire and can take it on the chin?"
She added that "there is no mention of race" in the episode.
The debate comes after the couple batted away reports they planned to sue South Park over the episode.
Royal commentator Neil Sean had written an article for Fox News suggesting there could be legal ramifications but the couple's spokesperson told Newsweek: "This is baseless and boring."
U.S. royal commentator Kristen Meinzer told Newsweek the couple would be able to see past the show's stinging jibes.
She said: "If anything, they'll know they're in good company with other decent people who've been raked over the coals by the show.
"For example, South Park has repeatedly ridiculed Al Gore and his efforts to combat climate change. They made fun of Steve Irwin for being killed by a stingray just a few weeks after his death.
"They turned Rob Reiner into a punchline because of his weight. They've never been a bastion of good taste, and they've absolutely been offensive, but again, they're also a cartoon, not a news outlet—and Harry and Meghan are unlikely to take a cartoon to court."
Jack Royston is the chief royal correspondent at Newsweek, based in London. You can find him on Twitter at @jack_royston and read his stories on Newsweek's The Royals Facebook page.
Do you have a question about King Charles III, William and Kate, Meghan and Harry, or their family that you would like our experienced royal correspondents to answer? Email royals@newsweek.com. We'd love to hear from you.