Exclusive: Meghan Markle Delivered Black Lives Matter Speech 'Raw,' Without Notes and Brought Students to Tears
Meghan Markle reduced students at her former high school to tears as she delivered a "pretty raw" speech on racism, George Floyd and Black Lives Matter without notes, Newsweek can reveal.
The Duchess of Sussex urged young people to use their voice at the ballot box after America's streets erupted in protest over police killings.
Meghan and husband Prince Harry have been speaking with "community figures" on private calls ahead of the video as she weighed up the decision on whether to speak out.
A friend of the Duchess told Newsweek: "As you can probably tell, it's pretty raw and she spoke without notes.
"But she's been having lots of conversations about the issue before filming.
"Both her and Harry have been having private calls with community figures about everything, so I'm sure that helped form her view."
The friend added that the students "were all stunned and excited" with the video, which was a surprise.
Meghan's most political speech since joining the royal family clearly came after a period of soul searching as she told the all girls virtual graduation at her former school Immaculate Heart High she did not want to be "picked apart."
However, some pupils did share their experiences of the moving video online, with one saying "I'm crying."
Meghan talks about how at the age of 15 she was taught a valuable life lesson by a teacher at her school who told her: "Always remember to put others needs above your own fears."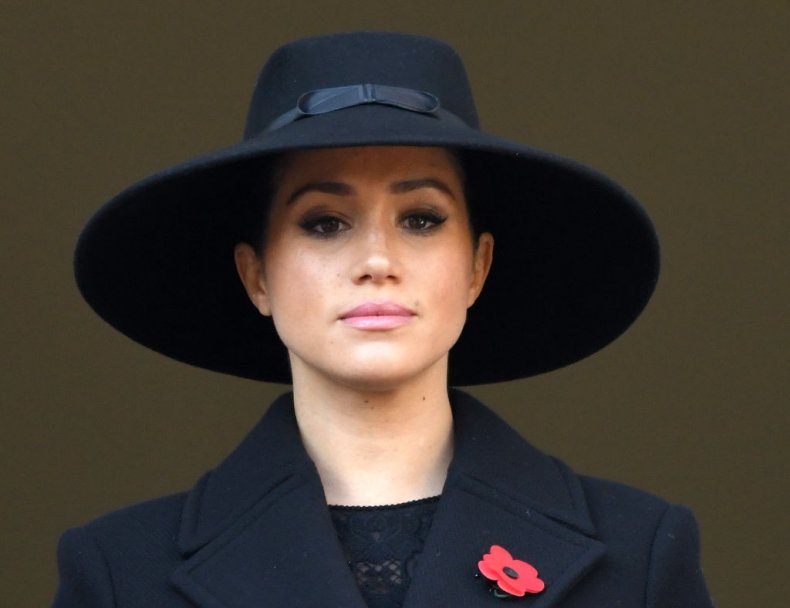 She added: "That has stuck with me throughout my entire life and I have thought about it more throughout the last week than ever before.
"So the first thing I want to say to you is that I'm sorry. I'm so sorry you have to grow up in a world where this is still present."
The footage is a major intervention for Meghan, who would likely not have been able to make such bold comments while a senior working member of the royal family.
In particular, urging Americans to go and vote at a time when the protests have put Donald Trump's presidency under siege would likely have been seen as too controversial within the palace.
Meghan begins by saying: "As we've all seen over the last week, in our country and in our state and in our hometown of LA has been absolutely devastating.
"And I wasn't sure what I could say to you.
"I wanted to say the right thing and I was really nervous that I wouldn't or that it would get picked apart and I realised the only wrong thing to say is to say nothing.
"Because, George Floyd's life mattered and Breonna Taylor's life mattered and Philando Castile's life mattered and Tamir Rice's life mattered and so did so many other people whose names we know and whose names we do not know.
"Stephon Clark, his life mattered."
She adds: "You are going to use your voice in a stronger way than you have ever been able to.
"Because most of you are 18 or you're going to turn 18 you are going to vote."