Meghan Markle Spending Birthday 'Quietly at Home' As Royals Send Well-Wishes
Meghan Markle is celebrating her birthday "quietly at home" with Prince Harry and baby Archie, a friend has told Newsweek.
The Duke and Duchess of Sussex are not planning anything major and will spend the day at Tyler Perry's $18 million Beverly Hills mansion, where they have been staying recently.
On the other side of the Atlantic, the royal family used their social media accounts to wish Meghan a happy birthday.
A friend of the couple told Newsweek Meghan's "birthday will be celebrated quietly at home."
New biography Finding Freedom claims Prince Harry felt brother Prince William and others within the palace were snobbish towards Meghan at the beginning of their relationship.
However, the family appeared to put more than a week of dramatic revelations behind them today as they posted messages for the duchess.
Queen Elizabeth II led the well-wishes, with the official Royal Family Twitter feed posting a photo of the monarch with her granddaughter-in-law during a visit to Chester in 2018.
The post read: "Wishing The Duchess of Sussex a very happy birthday!"
Prince William and Kate Middleton were not far behind with a photo of Meghan posted to their own Twitter account.
Their message read: "Wishing a very happy birthday to The Duchess of Sussex today!"
Prince Charles and Camila's own Clarence House account added: "Happy Birthday to The Duchess of Sussex!"
Meghan fans have been raising money in honor of her birthday for Camfed, a charity supporting educational opportunities for girls across Africa.
Today the figure topped $62,600, which the organization said would provide funding for 27 young women to do a one-year vocational course.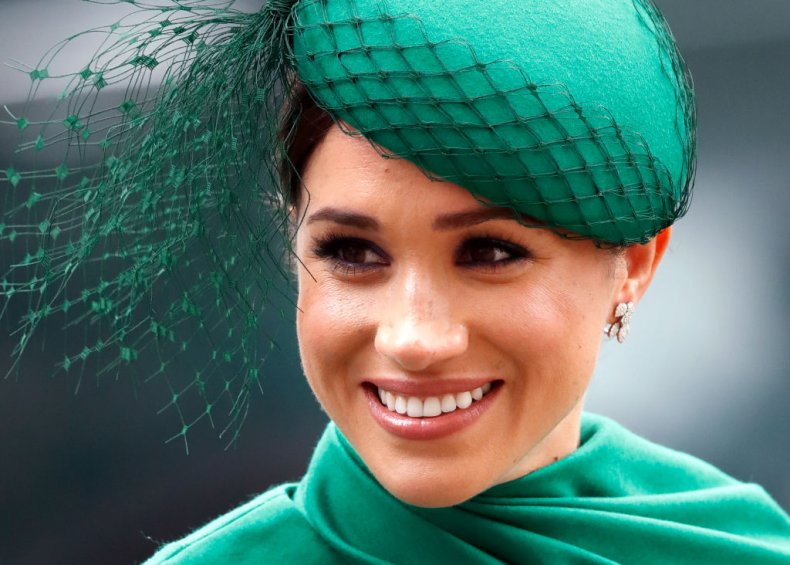 Dani Trin, a member of the "Sussex Squad" who helped organize the fundraiser, said she came up with the idea while on a call with "team Sussex."
She recently told ABC's The Heir podcast: "I got an email from team Sussex. I had a Zoom meeting with them and they asked 'so, do you have any projects for the future?'
"I had said I'm not doing anything but at the moment I had just felt the pressure.
"And I was like yeah maybe for Meghan's birthday."
She added: "It's amazing. I just created a stan account for Meghan and now I'm doing these kind of things.
"It's kind of crazy to think about how I got here. I was not into charity or thinking about these kind of issues before.
"Now with Meghan I really truly believe that education should always be prioritized and the answer is almost always education when you think about any pressing issue in developing countries."