Meghan Markle Struggles with 'Strict' Royal Life with Prince Harry, Says Biographer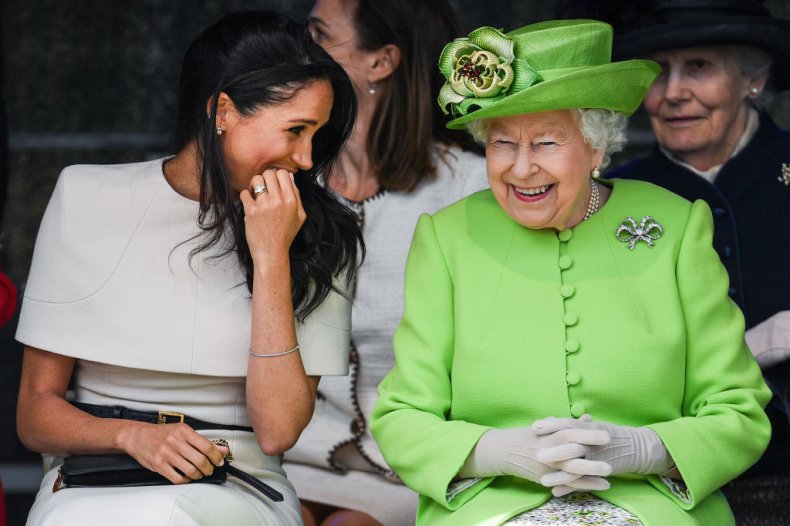 Royal life is strict, there's no doubt about it. There are all those rules, the forced occasions and the long (potentially boring) speeches you're forced to sit through. According to a journalist with a unique insight into the royal family, Meghan Markle is struggling with the "strict, traditional path" of royal life with Prince Harry.
"I think it's very hard for her," said British journalist Angela Levin to Fox News on Friday. She was given exclusive access to Prince Harry for her 2018 biography, Harry: Conversations with the Prince.
In Levin's book, she revealed that Princess Diana reportedly thought Harry had more of the demeanor to be king, even calling him "Good King Harry." Of course, the chance of that ever happening is slim, he's currently sixth in line of succession.
As far as Markle warming up to royal life, Levin suggested the former actress to ask for help. "I think she's done brilliantly at some things. She's marvelous when they are out and about. She's very good at talking to people. It's an awful lot to learn and she's very energetic and keen," Levin continued. "But it might be good for her if she took a little bit more advice. Before in her life, she was very used to making her own decisions. I do think it's very difficult for her. This is a very strict, traditional path. It takes a while to get used to it."
The interviews for the book with Prince Harry took place before he married Markle, but the recently released paperback version of the book includes interviews with sources close to the royal couple who spoke about their life after marriage.
"In the early stages, I don't think the duchess really understood the difference between being a show business person and being a member of the royal family," Levin said to Fox News. "Prince Harry was very anxious when we spoke originally and said he didn't want to be thought of like a show business person. His feeling about being royal was that it was about duty, it was about helping the queen and that it was a very serious job. But the line has been a very narrow one, I think."
Levin also said that Harry received backlash from friends after he and Markle started dating, especially when he gave up his partying in order to adopt her more healthy lifestyle in 2016. This resulted in him ending some of his old friendships, either by distancing himself or just dropping them entirely because they didn't mesh with his new life with Markle.
"Some of his friends were with him when he was heavily drinking, smoking and behaving like a bad boy," Levin said. "And he doesn't want to do that anymore. He's completely devoted to Meghan who is great into looking after yourself and keeping fit with yoga... He's dropped a few people who just didn't connect with her."
As for how Markle has settled into the business side of royal life, it's rumored that she's rather tough on her staff.
"People have left and they have talked," she said. "It is hard when you're in such regal circumstances to know how to handle staff... The queen is also very, very polite to her staff and treats them extremely well with lots of courtesy. I've been told Meghan isn't like quite like that and slightly gives orders."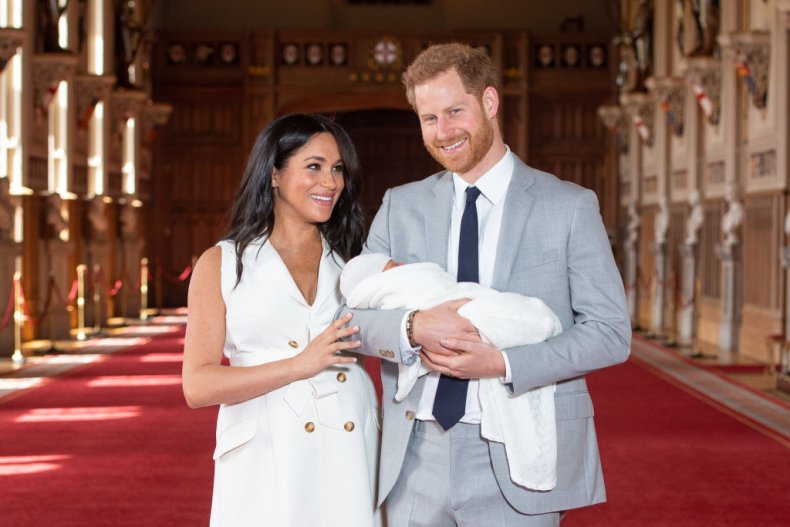 In an interview with the British website Conservative Woman in June, Levin addressed the rumors about Markle's extravagant spending, which will reportedly now be controlled by the Queen.
"I think Meghan on occasion has been extravagant, which has not gone down well," Levin said. "The Queen is known to be frugal and some members of the British public have balked at a proportion of their tax going towards what they consider to be frivolity."
As for the number of children the couple wants to have, Prince Harry told Dr. Jane Goodall in the September issue of British Vogue that the couple only wants two kids, "maximum."