Meghan Markle's 'Suits' Father Gives Thomas Markle Advice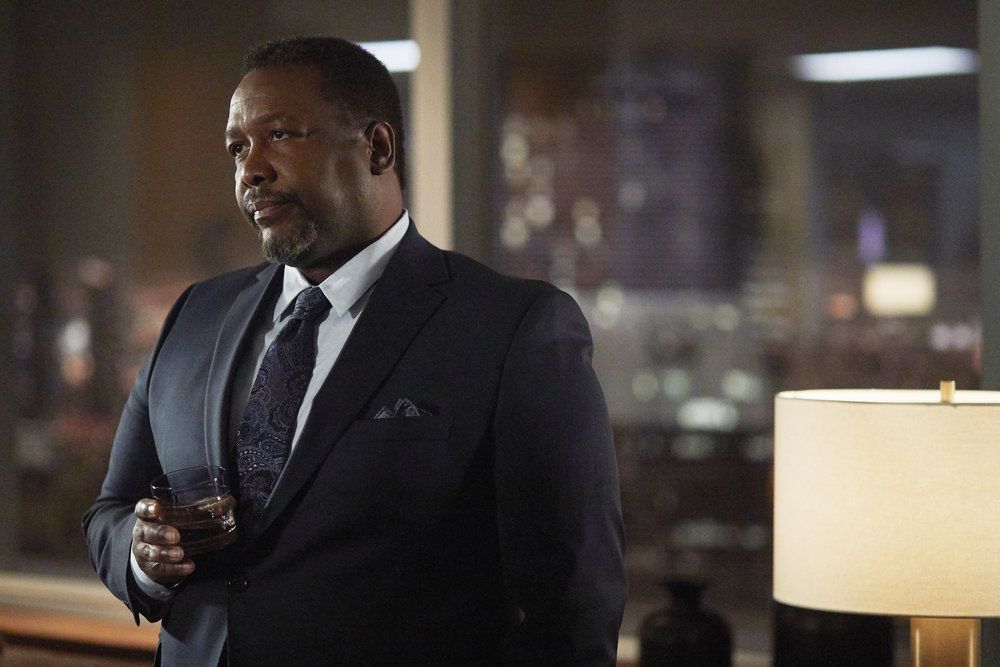 Wendell Pierce, who played Meghan Markle's onscreen father on Suits, had advice for her father, Thomas, in an interview with The Telegraph Tuesday.
"If you care about Meghan, the Duchess of Sussex, then that should be first and foremost in your mind before you say anything," he said to the publication. "If you love your daughter, just love your daughter. It's not for public consumption."
Thomas Markle did not attend his daughter's wedding in May and has spoken out against the royal family in various interviews.
Pierce, who currently stars on Suits as Robert Zane, didn't attend Meghan Markle and Prince Harry's wedding either but did watch it on television. "Got up early, had champagne and strawberries and cream. I got into the details," he told The Telegraph. "Yeah, I shed a tear. It was a beautiful wedding, with a wonderful amalgam of cultures on a beautiful day. You couldn't ask for better."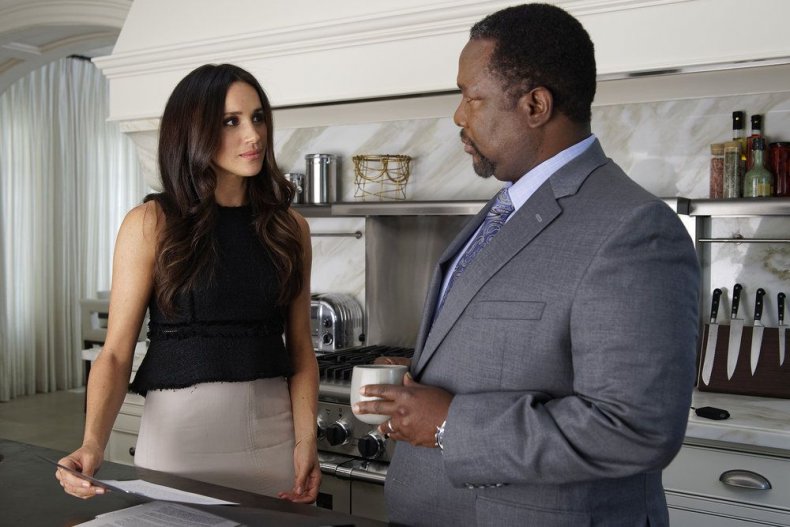 The actor recalled a moment he shared on set with Markle when she was in her wedding dress for her character's wedding, which in April. "We had a moment I cherish," he said to the publication. "I said to her, 'Your life is going to change. It's going to be amazing and I'm very happy for you but I want you to know that I'm your friend and no matter where you are or what's going on—if the fishbowl that you're in ever starts getting to you—you can call me.'"
That wasn't the first time he recalled speaking to Markle about what becoming part of the royal family would mean for her life before her wedding. "I had a really wonderful moment as we were coming to the end of her time on the show," Pierce told Harry Connick Jr. on his show, Harry, in February. "I said, 'I know your life is going to change, but always know, no matter where you are, I will always be your loving fake father.'"
They spoke about Prince Harry "in code," he revealed. "She met this nice guy. … She'd say, 'Oh, I'm going to London. I'm coming from London.'"
When Pierce congratulated the couple on their engagement, he also responded to the news as his Suits character in November. "Congratulations to my TV daughter Meghan Markle and Prince Harry on the news of their wedding engagement," he tweeted. "Harry you have her TV Father's blessing. Robert Zane approves."