Meghan Markle Takes Prince Harry on a Tour of Los Angeles by Delivering Food for the Critically Ill Amid Coronavirus
Meghan Markle has shown Prince Harry Los Angeles "through the eyes of philanthropy" by delivering food to the vulnerable.
The Duke and Duchess of Sussex took much-needed supplies to the critically ill, who are more at risk from coronavirus and effectively trapped in their homes.
In their first working trip since moving to California, they handed out meals for Project Angel Food, a non-profit Meghan first came into contact with before she met the prince.
The couple wore gloves and masks to reduce the risk of infection and dressed casually as they surprised the charity's clients.
Richard Ayoub, the charity's executive director, said in a statement: "In honor of the Easter holiday, the Duke and Duchess spent Sunday morning volunteering with project angel food by delivering meals to our clients.
"And on Wednesday they quietly continued delivering meals to relieve our overworked drivers.
"It was their way to thank our volunteers, chefs and staff who have been working tirelessly since the COVID-19 crisis began."
The couple started with a tour of the non-profit's facility, where meals are tailored to the medical needs of each patient, before being driven around the city to homes of those in need.
They then got on the road themselves, dropping off parcels to some of the 400 people the charity helps.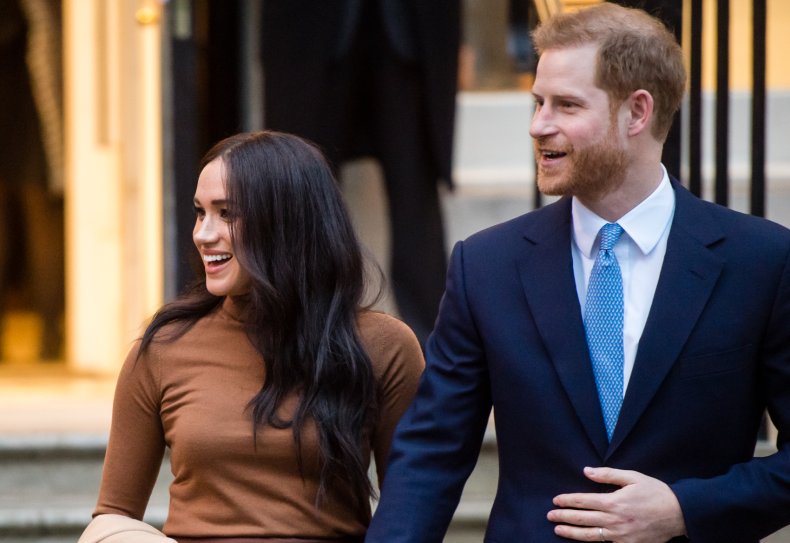 Ayoub revealed the idea came from a conversation between Meghan and her mother Doria Ragland, who said Project Angel needed help.
Ayoub told People magazine: "What Meghan said is she wanted to show Harry Los Angeles through the eyes of philanthropy. It's just beautiful.
"There's obviously a great deal of love and selflessness between them.
"They both are individuals who want to know about others. Our clients are clients who are often forgotten.
"They really wanted to go visit these people. They wanted to see them and talk to them and hopefully put a smile on their faces."
The couple took six deliveries on Sunday and another 14 on Wednesday.
One of their visits was to Dan Tyrell who went to the gate of his West Hollywood apartment building but initially failed to recognise them.
He told WEHOville.com: "I thought that tall red-headed guy looked pretty familiar, and that girl was very pretty.
"Then I saw the large black SUVs with the security guards behind them.
"They were both nice and very down-to earth people.
"They had masks on, and they were dressed down with jeans, but very nice jeans."