Meghan Markle's Father Found Out About Her Pregnancy 'On the Radio': 'I Was Filled With Love, Joy and Happiness'
Thomas Markle found out about Meghan Markle's pregnancy in the same way as the rest of the world: through the media. Thomas Markle told The Mail on Sunday he was listening to his favorite KABC Talk Radio show, Red Eye Radio, when the host interrupted the program with a congratulatory alert.
"I was sitting in line waiting to cross the border when I heard the baby announcement on the car radio," Thomas Markle told The Mail during an interview on Sunday.
Kensington Palace released a statement on October confirming Prince Harry and Meghan Markle, Duke and Duchess of Sussex, were expecting their first child. The retired Hollywood lighting director said hearing the news was "overwhelming and joyful."
"The first thing I thought about was holding Meghan in my arms as a newborn 37 years ago," Thomas Markle continued. "I was filled with love, joy and happiness for both my beautiful daughter and my son-in-law.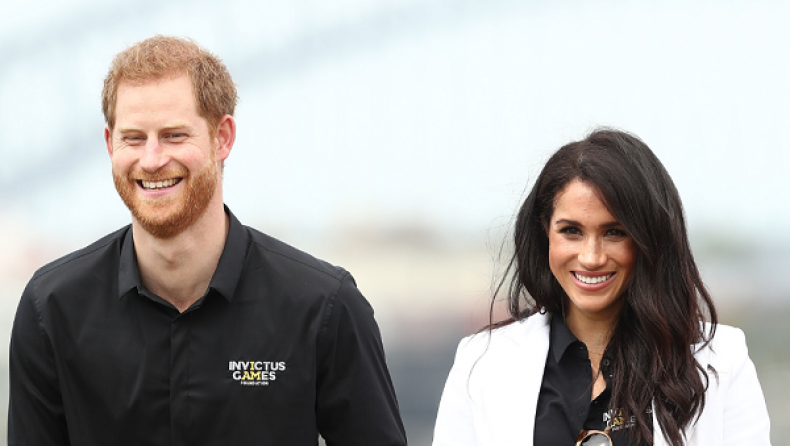 Thomas Markle's communication with Meghan Markle has been limited since the former Suits actress tied the knot with Harry in May. Thomas Markle was supposed to walk his daughter down the aisle during the royal wedding, but health complications prevented him from leaving Mexico, where he lives, to the U.K.
Meghan Markle's father was involved in a paparazzi scandal, posing for staged photos, in the days leading up to the royal wedding. He was seen reading news clips about Meghan Markle and the wedding on the internet.
Despite their estranged relationship, 74-year-old Thomas Markle was optimistic for the chance to be included in the royal baby's life. "A new baby is a blessing and I look forward to seeing a little Meghan or a little Harry," he said.
Meanwhile, Thomas Markle's older daughter and Meghan Markle's half-sister, Samantha Markle, continues to criticize the duchess for seemingly eliminating their father from her life. Although she wished her sister a "happy and calm" pregnancy in the days following Meghan Markle and Harry's baby announcement, she suggested she "won't be happy" if their father isn't included. "It is in the best interests of the baby for my dad to be included," she told The Sun days after the pregnancy announcement was released.
Samantha Markle later blamed the duchess for causing their father's heart attack, which resorted in him missing the royal wedding. In an interview with the Daily Mail, Samantha Markle revealed she sent Meghan Markle a letter and attributed their father's heart issues to "the stress from all of the misperception, the breakdown in communication with [Meghan Markle] and his being forced to be reclusive and inactive to avoid the limelight."