Meghan Markle's Ex-Husband Trevor Engelson Expecting Baby With New Wife Tracey Kurland
Meghan Markle's ex-husband, Trevor Engelson, and his wife, Tracey Kurland, are expecting a baby girl in September.
The Hollywood producer announced the news through an Instagram post of the couple wearing face masks, which showed him cradling the mother-to-be's bump.
The news comes just before their first wedding anniversary, after they tied the knot at the Rosewood Miramar Beach resort in Montecito, California, last May.
The message read: "Future mother of the year and girl dad way outta his league!
"Best thing I've ever produced hands down.
"Baby girl, So excited to meet you in September!"
Engelson, 43, and Kurland, 33, began dating in 2017 and got engaged in June 2018, a few weeks after the royal wedding, on a trip to Napa Valley.
On May 19 that year, Meghan and Prince Harry were married in front of a global TV audience of millions in a ceremony at St. George's Chapel, Windsor Castle.
The Duke and Duchess of Sussex became parents for the first time last year and will celebrate his first birthday on May 6.
Meghan met Engleson in 2004 and they married seven years later in 2011 at a beachfront wedding for 100 people at the Jamaica Inn, in Ocho Rios.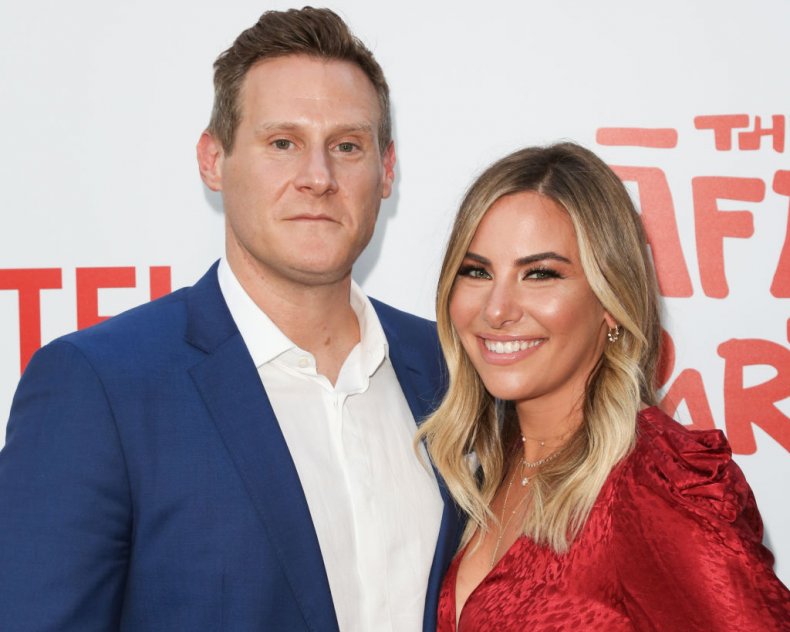 However, they divorced in 2013 citing irreconcilable differences.
Engelson is a Hollywood producer who worked on Remember Me, License to Wed and All About Steve. Kurland, from Los Angeles, is a nutritionist and due to inherit her banker father Stanford Kurland's multimillion dollar fortune.
The couple's baby news comes as Meghan faces an anxious wait to hear whether she will win the first round of her court battle against British newspaper The Mail on Sunday.
The first hearing, held remotely at the High Court in London, took place on Friday and focussed on an application to have elements of Meghan's case struck out.
Among those sections is a list of nine stories Meghan claims prove an "agenda" at the newspaper and its sister titles to portray her in a "damaging light."
However, the newspaper's lawyers argued her interpretations of its stories were "extreme" and said the allegation had no place in a privacy dispute.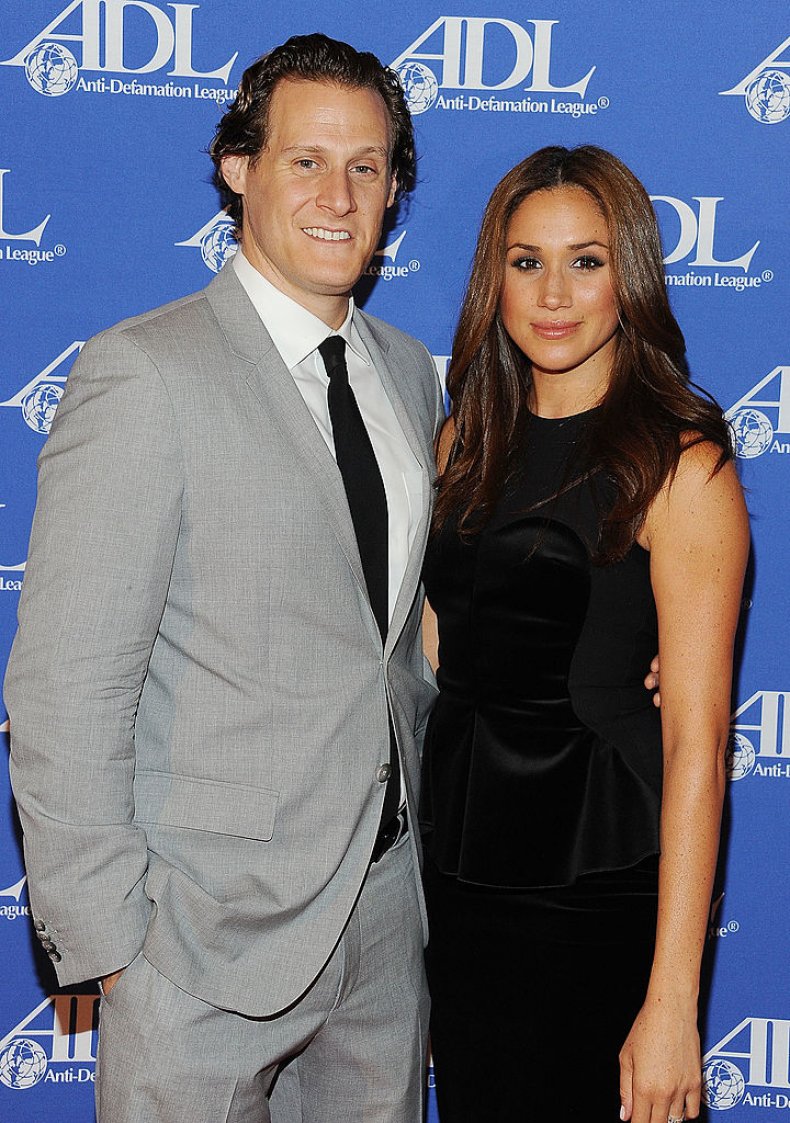 The case centers on claims The Mail on Sunday breached her privacy when it published a letter she sent her father about the breakdown of their relationship in the run up to her wedding.
Thomas Markle Sr. was exposed by the newspaper for staging paparazzi pictures of him getting ready for the big day.