15 TV Shows and Films Meghan Markle Has Appeared In
Meghan Markle's acting career may seem a world away four years on from her engagement to Prince Harry—but these 15 films and TV shows serve as a permanent monument.
The Duchess of Sussex is many things, a philanthropist, feminist, mother and princess—but was also once a serial killer, on screen at least.
From Suits to CSI: Miami to her acting debut in Married with Children when she was just a child, Meghan has had a varied career as a Hollywood star.
1. Suits
The duchess was most famous for her role as paralegal Rachel Zane in Suits.
Also at law firm Pearson Hardman is her on screen lover Mike Ross, played by Patrick J. Adams.
Meghan's role in the show saw her move to Toronto, in Canada, where she made friends with a new upper crust social circle, including Jessica Mulroney and her husband Ben, son of former Canadian Prime Minister Brian Mulroney.
Meghan also grew close to the cast, many of whom were invited to her 2018 royal wedding to Prince Harry.
She also had an on screen wedding and her fictional father was Wendell Pierce, who played Detective Bunk Moreland in The Wire.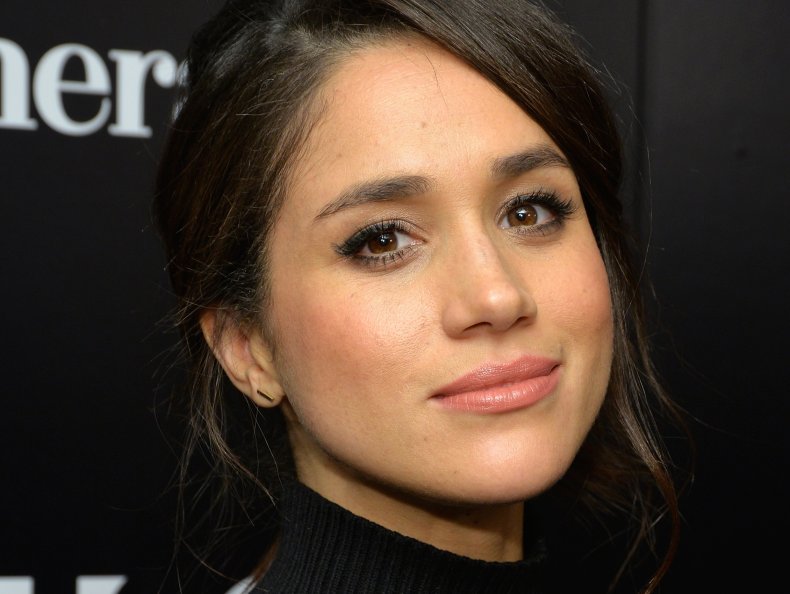 2. Married With Children (1995)
The duchess had her acting debut at around 14 when, according to IMDB, she played a "Student Sitting on Stage" in Married With Children.
Her father Thomas Markle was a lighting director on the show and she has spoken previously about going down to the set after school each day.
She told Esquire in 2013: "Every day after school for 10 years, I was on the set of Married with Children, which is a really funny and perverse place for a little girl in a Catholic school uniform to grow up.
"There were a lot of times my dad would say, 'Meg, why don't you go and help with the craft services room over there? This is just a little off-color for your 11-year-old eyes'."
3. CSI: Miami (2010)
Meghan played Officer Leah Montoya in CSI: Miami for one 2010 episode, titled "Backfire."
The team of investigators try to find out the cause of a fatal house fire but the plot takes an unusual turn when Detective Calleigh Duquesne uses a coma-induced out-of-body experience to look for clues.
4. Dater's Handbook (2016)
Meghan played Cass, the lead role, in TV movie Dater's Handbook on the Hallmark Channel.
The film tells the story of a successful businesswoman who is unlucky in love and so tries to use a self-help guide to find the man of her dreams.
However, she comes to realise the right guy may have been in front of her all along.
5. 90210 (2008)
Meghan appeared in the first two episodes of 90210's first season as Wendy, a student at West Beverly Hills High.
The reboot of the 1990s teen drama sees the Wilson family move from Kansas to Beverley Hills so dad Harrison can look after his mother.
6. Anti-Social (2015)
Set in England, Anti-Social follows two cockney brothers, one a graffiti artist, the other a professional smash-and-grab robber.
However, a gangland war turns their lives upside down, bringing the attention of the police as well as other criminals.
A two-star review in The Guardian from 2015 reads: "Although docked a star because some of the acting is a bit stage-school, it's essentially constructed from crime-film cliches, that could claim a pension and, worst of all, it's way too long.
"Nevertheless, there are substantial things to admire about Anti-Social."
7. Deal or No Deal
Meghan was a "briefcase girl" on Deal or No Deal straight off the back of an internship at the U.S. Embassy in Argentina.
The duchess told Esquire in 2013 the experience was one she would happily "gloss over."
She said: "I would put that in the category of things I was doing while I was auditioning to try to make ends meet.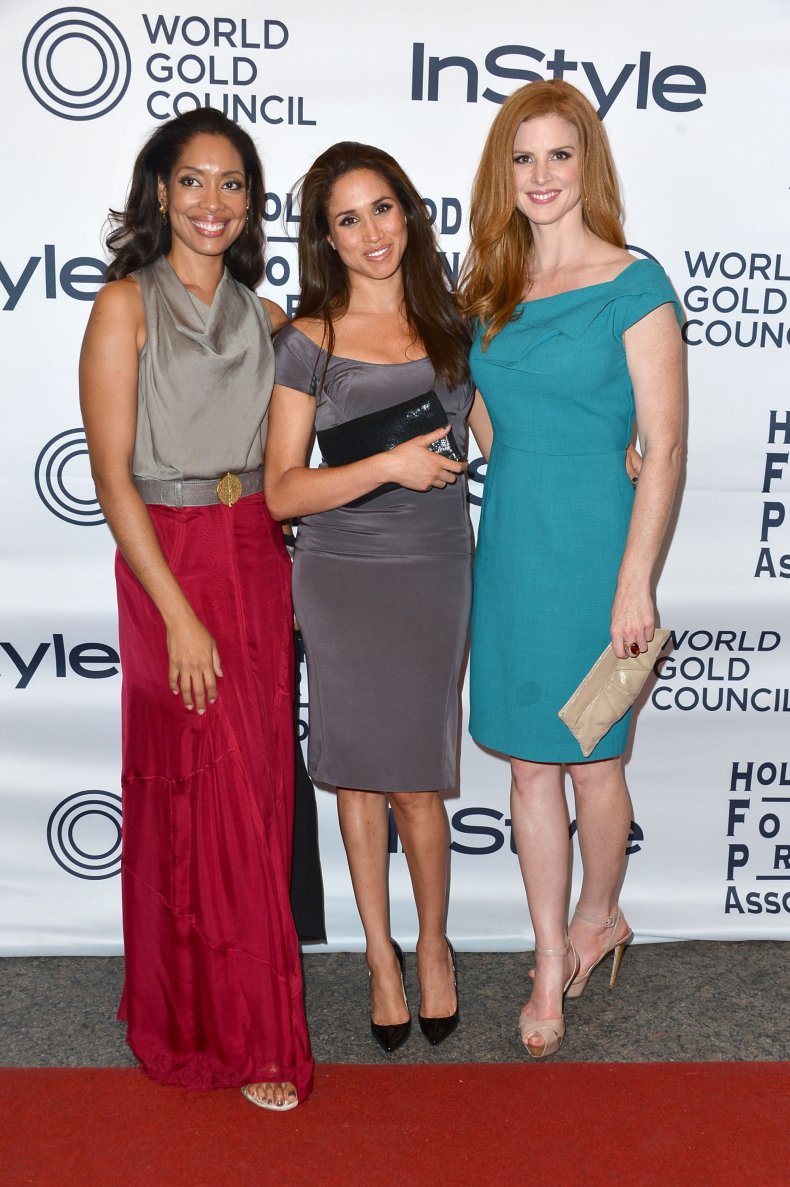 "I went from working in the U.S. Embassy in Argentina to ending up on Deal. It's run the gamut.
"Definitely working on Deal or No Deal was a learning experience, and it helped me to understand what I would rather be doing.
"So if that's a way for me to gloss over that subject, then I will happily shift gears into something else."
8. Fringe
Meghan played junior FBI agent Amy Jessup in the first two episodes of season 2 of TV sci-fi show Fringe in 2009.
J. J. Abrams, Alex Kurtzman, and Roberto Orci created the series, which features a special FBI team that uses fringe science to investigate bizarre events.
Sometimes compared to The X Files, it goes a step further and contains parallel universes.
Meghan's episodes are set against the backdrop of efforts to close down the fringe team.
9. When Sparks Fly (2014)
Meghan was the lead in Hallmark's romance film When Sparks Fly, in which she played a journalist.
The duchess is in recent times not known as a fan of the news media, however, in 2014 she played reporter Amy Peterson.
Her character gets sent home from the big city to cover a Fourth of July celebration only to fall in love with a figure from her past.
10. Remember Me (2010)
Robert Pattinson stars in romantic drama Remember Me as Tyler Hawkins, who falls for Alyssa Craig, played by Emilie de Ravin.
Meghan plays a barmaid called Megan in the film, which explores themes of family and death.
11. Horrible Bosses
Horrible bosses tells the story of three employees who decide to murder their superiors who torment them at their unrewarding jobs.
Meghan plays Jamie and is shown in one scene delivering a Fed Ex parcel to Kurt Buckman (Jason Sudeikis), who tries to chat her up.
12. Castle (2012)
Rick Castle is a high-profile crime fiction writer who finds he has help to offer a real life detective, Kate Beckett.
Meghan played serial killer Charlotte Boyd in one episode, titled "Once Upon a Crime," in which two women are found dead in fairy tale character costumes.
Charlotte is found with them, poisoned, but she survives.
It transpires Meghan's character killed her two friends to stop them going to the police for accidentally killing a friend years earlier, then times her own poisoning so that she will be saved.
13. Get Him to the Greek (2010)
Meghan Markle played Tatiana in comedy Get Him to the Greek in which she kissed famous U.K. comedian Russel Brand.
Record company employee Aaron Green (Jonah Hill) is sent to London to get eccentric English rock star Aldous Snow (Russel Brand) to the Greek Theatre in Los Angeles.
However, Snow is a party animal and takes them on a wild ride involving alcohol and women, frustrating Green's efforts to rein him in.
Brand revealed the on screen embrace days before Meghan and Harry's May 2018 wedding in an interview for ITV's Loose Women.
Quoted by the Evening Standard, he said: "She [Meghan] was in a film that I did, Get Him To The Greek it was called. Bloody good film—oops, good film—and Meghan Markle, didn't know at the time because she wasn't married to a royal person so I wasn't paying attention.
"Well I think, I don't remember the film that much but I think I planted one on her. Scripted in the scene. I only know this because I think I saw a clip of it somewhere.
"They should bring that up [at the wedding]... if anyone has any reason... yeah Russell Brand snogged her in the film!"
14. The Boys and Girls Guide to Getting Down (2011)
Meghan Markle plays Dana in The Boys and Girls Guide to Getting Down, which follows a group of friends on a night out in Los Angeles.
The movie is described in the trailer as "a film about sex drugs, booze and all around bad behaviour."
15. Elephant (2020)
Not all of Meghan's acting career can be confined to the period before she married Prince Harry.
Her first post royal role saw her narrate wildlife documentary Elephant on Disney Plus, which tells the story of African elephant Shani.
The mother elephant takes what the channel describes as her "spirited son" Jomo across the Kalahari Desert during flood season.