Meghan Markle's recent conversation with Gloria Steinem that was published by Vogue regarding the Supreme Court's Roe v. Wade decision may leave podcasting platform Spotify "pulling" their "hair out" according to social media users.
The release of the article to Vogue's online platforms saw the duchess take a powerful political stance alongside prominent feminist Steinem in opposing the overturning of Roe v. Wade which protected a woman's right to have an abortion.
"This is about women's physical safety," Meghan told Steinem of her opposition to the ruling. "It's also about economic justice, individual autonomy, and who we are as a society. Nobody should be forced to make a decision they do not want to make, or is unsafe, or puts their own life in jeopardy."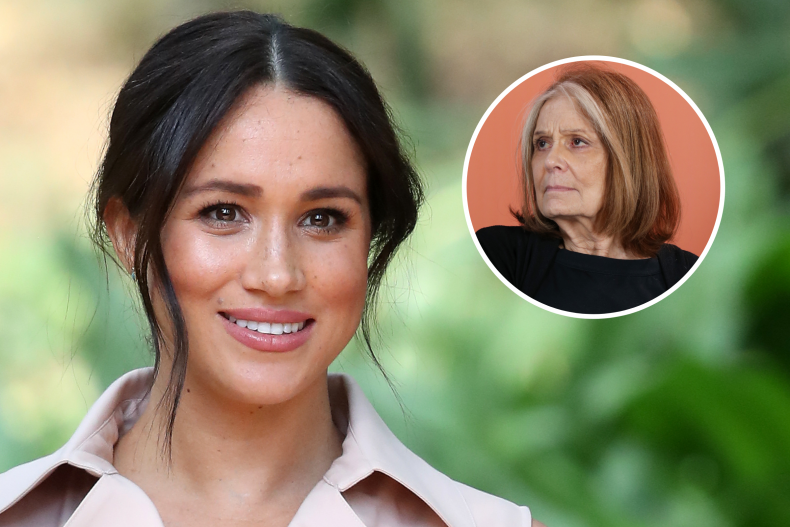 Meghan's decision to make this powerful statement in an article for Vogue as opposed to her yet unreleased podcast Archetypes which was announced in March, prompted a reaction on social media.
Royal author and broadcaster Kinsey Schofield took to Twitter to voice her confusion over the choice of Vogue considering that Archetypes is a podcast that Meghan has stated will look at labels and stereotypes which hold women back in today's modern society. Kinsey's post read:
"The entire world has been waiting for this woman to drop a podcast that promises to "dissect, explore and subvert the labels that try to hold women back" and she took THIS conversation to Vogue? If I were Spotify or Netflix, I would be pulling my hair out."
Another user wrote: "I'm glad she said something. I mean we were waiting, but why using gloria's and vogue's platform? Archewell's is enough? Or spotlighting grassroots organisations or journalists?"
Despite these statements, some social media users came to Meghan's defense, asking why a podcast about stereotypes would address the Roe v. Wade result.
"Why would Meghan address abortion rights on a podcast that specifically aims to subvert stereotypes against women? Does she think abortion rights are stereotypes? The elevator doesn't go all the way up for that woman!" said one poster in response to Kinsey's comment.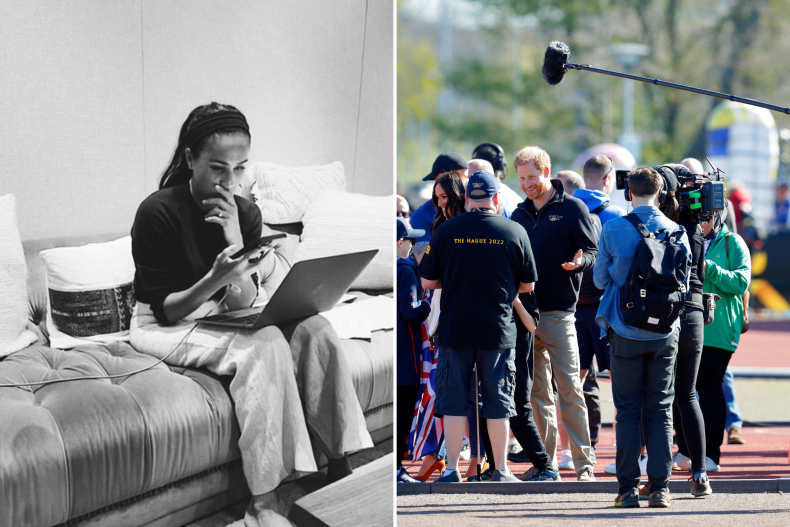 The comments follow Prince Harry and Meghan's signing of a multimillion-dollar content production deal with Spotify in 2020.
The couple released their first content through the audio production arm of their Archewell organization known as Archewell Audio in December 2020 in the form of a holiday podcast with guests including Elton John and Tyler Perry. However, this was the last of such releases until March 2022.
Spotify and Archewell Audio announced in March that Meghan would release her own solo podcast titled Archetypes to be released this summer, though no official date has been given.
On June 21, Spotify Podcasts released their slate of upcoming content to Twitter, which notably did not include Archetypes. In response to a fan asking when to expect the podcast's release, the official Spotify Podcasts Twitter account responded by saying, "Good things come to those who wait."
In the two years since they signed their deal with Spotify, Harry and Meghan have released only 36 minutes worth of content. A deal with Netflix signed around the same time has also kept fans in anticipation of content. Despite filming taking place during the 2022 Invictus Games in April, the couple has yet to release any content through Netflix.
A perceived blow was dealt to Meghan in May when her first solo project with Netflix was axed by the streaming service during production. Meghan partnered on the animated children's series Pearl by Elton John and David Furnish. It was canceled as Netflix reduced its spending after a decline in subscribers.
Despite the cancellation of Pearl, Netflix and Archewell Productions (the visual content production arm of the Archewell organization) are still partnered on future projects such as Prince Harry's Heart of Invictus docuseries.