Meghan Markle Was 'Silenced' by Monarchy Amid 'False' Stories: Court Filing
Meghan Markle faced "false and damaging" articles while "pregnant, unprotected by the institution" of monarchy and "prohibited from defending herself," court papers claim.
The Duchess of Sussex's latest filing in her case against U.K. tabloid the Mail on Sunday attacks the Kensington Palace (KP) press team for a policy of standard "no comment" responses to requests from the media.
Meghan's lawyer describes how "everyone felt silenced" after friends and family were told they could not speak to journalists even when confronted with untrue claims about her.
The paperwork gives an insight into Meghan's view of palace leaks about her life which made front page headlines in British newspapers.
The documents, seen by Newsweek, read: "[Meghan] had become the subject of a large number of false and damaging articles by the UK tabloid media, specifically by the defendant [the publisher of the Mail on Sunday], which caused tremendous emotional distress and damage to her mental health.
"As her friends had never seen her in this state before, they were rightly concerned for her welfare, specifically as she was pregnant, unprotected by the Institution, and prohibited from defending herself."
The filing adds: "It was mandated by the KP Communications Team that all friends and family of [Meghan] should say 'no comment' when approached by any media outlet, despite misinformation being provided to UK tabloids about [Meghan]."
Meghan is suing the publisher of the Mail on Sunday under copyright and privacy for printing extracts from a letter she sent her father revealing her emotional distress about his actions surrounding her wedding to Prince Harry in May 2018.
Thomas Markle colluded with paparazzi photographers to stage pictures of him preparing to go to her wedding but was outed by the newspaper.
Markle then announced to website TMZ that he had pulled out of the wedding and checked himself into hospital suffering a suspected heart attack.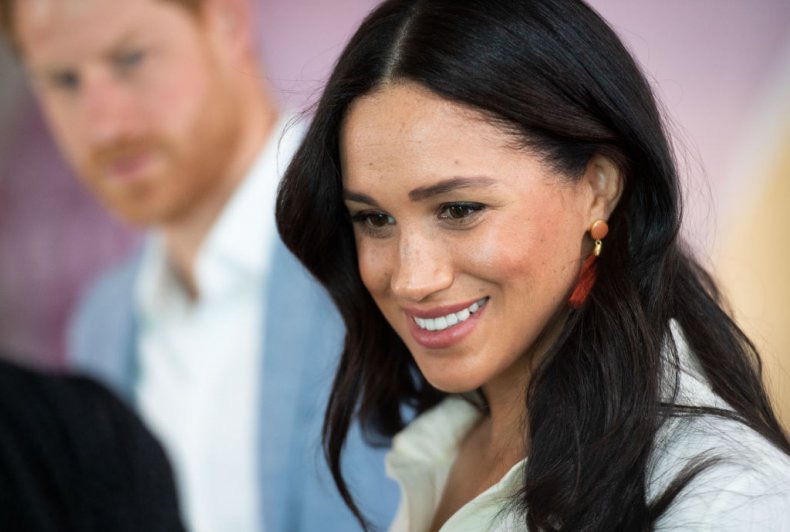 The existence of Meghan's letter to him was only revealed after five of her friends gave interviews to People magazine defending her.
The court filing reads: "This shared frustration amongst [Meghan]'s friends left everyone feeling silenced, as it appeared that other so-called sources were able to disseminate false statements about [Meghan], while the people who knew her best were told that they needed to remain silent.
"[Meghan] believes that it is probably because of this reason, as well as concerns about the press intrusion by the UK tabloids, that a few friends chose to participate and they did so anonymously."
The People article prompted Thomas Markle to give a copy of her letter to the Mail on Sunday along with an interview accusing the friends of misrepresenting its contents.
Meghan has now identified those friends for the first time but their names have been kept confidential by the court and they are referred to only using letters from A to E.
The Mail on Sunday's lawyers argued that Meghan must have known the People magazine article was going ahead.
Their case hinges on claiming Meghan's friends stripped the letter of its status as private by telling the world of its existence.
The newspaper's lawyers argue Thomas Markle had a right to defend himself against unfair attacks by her friends, and provide the letter as proof that they misrepresented the letter.
Meghan's filing, signed by her high profile barrister David Sherborne, disputes this allegation.
The document reads: "The stance of 'no comment' was taken by the KP Communications Team without any discussion with or approval by the Claimant, as is standard practice for Royal communications.
"Had the Claimant been asked or been given the opportunity to participate, she would have asked the KP Communications Team to say on the record that she had not been involved with the People magazine article, as she had not been."