Who Will be Meghan Markle's Maid of Honor? Prince Harry's Fiancé to 'Choose One of Her Closest Friends'
Meghan Markle is steadily checking off boxes on her wedding to-do list. Prince Harry's soon-to-be wife has finally decided on a maid of honor, according to an Entertainment Tonight report released on Sunday.
The name of the woman Markle wants to serve as her bridesmaid has yet to be released. But a source told ET that Markle is expected to ask "one of her closest friends" to take on the role at the May 19 royal wedding. The insider said Markle's top pick for maid of honor was someone "who has stood by [Markle] for many years before meeting Harry," which could be a number of her gal pals.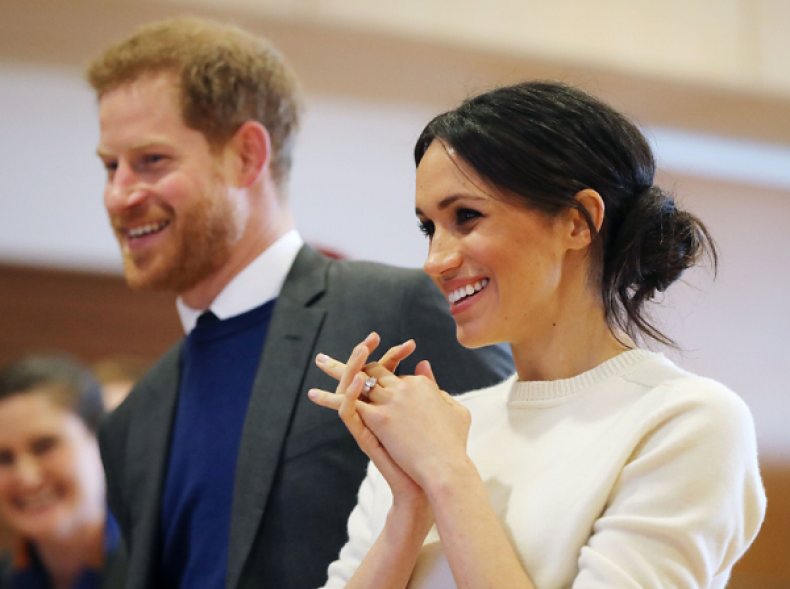 Before uprooting to London to live with her prince, the American actress was known to hang out with her Northwestern University buddy Lindsay Roth and Janina Gavanka, her best friend of more than 15 years. Another contender is Markle's friend Misha Nonoo, the woman who introduced her to Harry. And then there's Jessica Mulroney, who helped Markle hide from paparazzi after the Suits actress and Harry's blossoming romance first made headlines in 2016.
Although Markle and her soon-to-be sister-in-law Kate Middleton have fostered a close bond since Markle's engagement was announced in November 2017, it's unlikely the Duchess of Cambridge—and Harry's sister-in-law—will serve in the wedding in any capacity, especially since she is heavily pregnant with her third child and is due to give birth in April. Nevertheless, there is still a possibility Middleton's children Prince George and Princess Charlotte will serve as pageboy and flower girl, respectively.
Typically, adult women don't serve as bridesmaids in royal weddings—rather, young girls attend the royal bride. But it appears that Markle is incorporating some American traditions by appointing an adult friend to walk with her down the aisle.
Middleton also ditched royal wedding party traditions when she married Prince William in 2011. Instead of choosing an early teen or child to serve as her maid of honor, she picked her sister Pippa Middleton, who was 27 years old at the time.