Meghan Markle Style Highlights: The Duchess's Best Fashion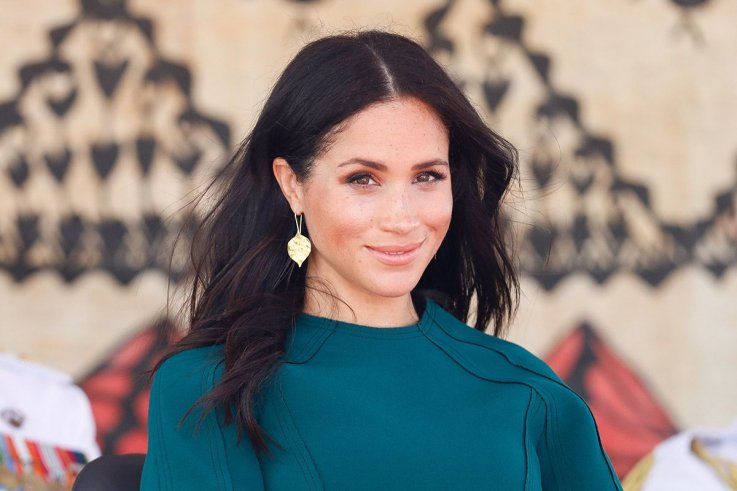 Like Sunday roasts and self-medicating with cups of tea, it's a British tradition that whenever a woman marries into the Royal Family, her outfits must cause the press to have a minor meltdown.
Lady Diana Spencer was a forerunner in this tradition, injecting the tweed-and-pearl royal family with a dose of high fashion glamour. Her sartorial choices remain just as popular with Gen Z, which lovingly collects her outfits on Instagram accounts like @ladydirevengelooks.
Kate Middleton became the heiress to Diana's influence on her marriage to Prince William in 2011. Her fashion impact, which caused statement pieces she wore to sell out in mere hours, became so great that it even got its own name: "The Kate Middleton Effect."
Now, the tabloids have a new royal style crush—Meghan Markle, who became Meghan, Duchess of Cornwall in May 2018. In the five months she has been a duchess, she's already pioneered a covetable, fashion-forward style that is notably more conservative than her pre-Harry wardrobe.
Despite this, aristocratic eyebrows were raised when she wore an off-the-shoulder dress after the Trooping the Colour celebrations—"royal protocol usually advises that women should keep their shoulders covered," huffed Hello! magazine.
Despite those scandalously bare shoulders, Meghan fever looks like it won't be abating any time soon. When she wore a gingham dress, leather sandals and a white hat to a polo match in June, the entire outfit sold out in days.
As part of her current 16-day tour of Australasia, Meghan has been photographed constantly this month. Once again proving herself to be one of the most stylistically adventurous royals, she's sported everything from an Oscar de la Renta ballgown to small, ethical labels, and even accessories from a local market.
Even her solitary fashion faux pas—she left her label on the red Self Portrait dress she wore while arriving in the Kingdom of Tonga—still elicited swoons from internet commentators. To celebrate our newest royal style crush, we've collected every outfit she's worn publically since she became a Duchess, from bridal to baby bump.