Meghan Markle Will Become a 'Woke Celebrity' Cross Between Greta Thunberg and a Kardashian, Says Journalist
The announcement by Meghan Markle and Prince Harry that they intend to step back from royal duties was a hot topic of debate on one of Britain' s leading current affairs programs this week, with one contributor accusing the couple of "arrant hypocrisy."
The Duchess of Sussex left the U.K. for Canada to be with her son Archie this week. Her husband stayed behind to negotiate how they would leave the royal front line, meeting Queen Elizabeth II, Prince Charles and Prince William at the monarch's private estate in Norfolk, U.K.
The royals' decision was discussed during the BBC program, Question Time, in which panelists drawn from a number of walks of life are asked questions by a studio audience.
One audience member suggested to the actor Laurence Fox that Markle had been the victim of racism.
This sparked a feisty debate, with journalist Madeline Grant, who is assistant comment editor for The Daily Telegraph, agreeing that Markle had endured a "great deal of racism."
But Grant took issue with the intentions of the royal couple, saying: "What has really aggravated people isn't the color of her skin, but it is the arrant hypocrisy that they have shown on many occasions."
In Grant's view, the couple is not proposing to be "like the Dutch royal family" in which they have a regular job, but rather they want a "strange hybrid where you retain many of the perks and privileges of being in the Royal Family, but you expect none of the duty."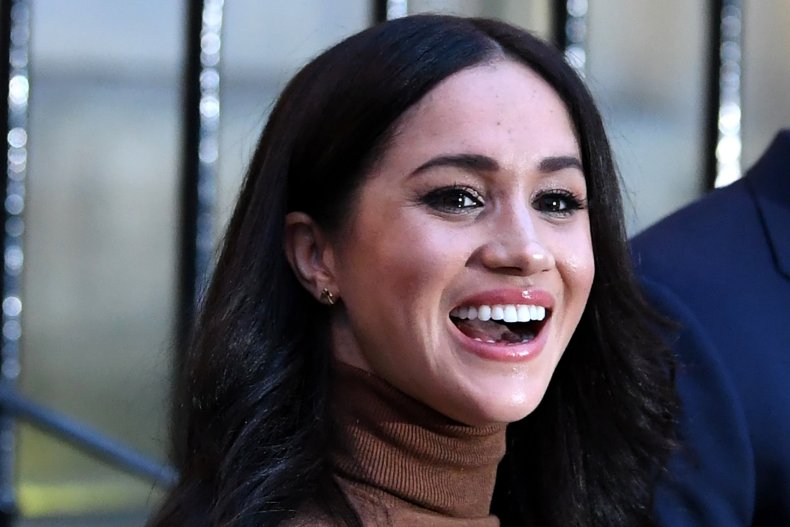 Grant said that she expected that they would be still "cashing in on their brand" once they stood aside from front line royal life, adding, "I think we are going to get a kind of 'woke celebrity'—sort of, Gwyneth Paltrow meets Greta Thunberg, with a bit of Kardashian thrown in for good measure, type thing."
Host Fiona Bruce interrupted to say: "God, you have now painted an extraordinary vision for us."
Grant went on to say that they hoped to exchange U.K. press coverage for U.S. coverage.
"I think the public completely understands...their need to live a more private life and there are routes out of the royal family that would enable them to do that."
"But what they are proposing is not a retreat from public life at all and I think the hypocrisy of that is really annoying a lot of people," she added.
A friend of Markle told the Daily Mail she was relieved to have left the U.K because "living within the royal confines was soul-crushing."
This week it was reported that the Duchess's father, Thomas Markle, could testify against her in a court case involving the Mail's sister publication, the Mail on Sunday.
The royal couple is suing the paper for publishing a letter between Markle and her father, claiming it was a misuse of private information and breaches the country's Data Protection Act.
Meghan Markle Will Become a 'Woke Celebrity' Cross Between Greta Thunberg and a Kardashian, Says Journalist | News