Class is officially in session for Meghan Markle. The Duchess of Sussex, who recently tied the knot with Prince Harry, is slated to undergo duchess training.
Markle will have six months of royal lessons under the guidance of Queen Elizabeth II's soon to be former assistant private secretary, Samantha Cohen, according to The Times.
Cohen is expected to join Markle and Harry's Kensington Palace household in the summer, during which time she will act as the couple's private secretary while teaching Markle everything she needs to know to be a proper duchess. The lessons will organically take place during a tour of Britain that will include charity meetings.
In Pictures: Royal Brides Meghan Markle, Kate Middleton, Princess Diana and the Queen
Although Markle only became a royal after marrying Harry on May 19, she's already had a bit of training thanks to her new husband and sister-in-law Kate Middleton, Duchess of Cambridge.
Following the couple's engagement announcement in November, Harry gave Markle the rundown on a few royal rules she'll have to follow going forward, such as how to properly address dignitaries and members of the royal family, how to curtsey and how to dress like a royal.
Markle has been demonstrating her new knowledge and was seen at her first royal engagement on Tuesday looking incredibly polished, wearing nude stockings—a first since she started making public appearances with Harry— and traded in her signature messy bun for a sleek chignon.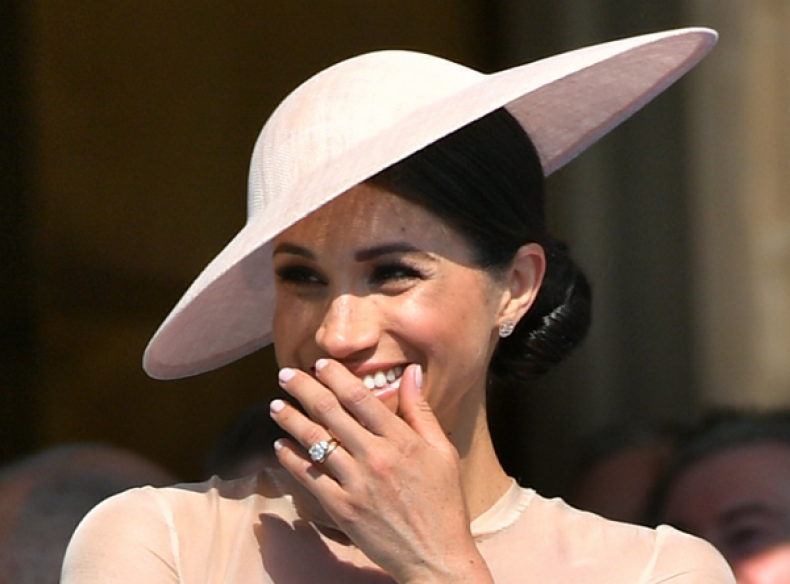 According to Vanity Fair, Middleton has been helping Markle master royal fashion. Middleton even enlisted her stylist Natasha Archer to help Markle curate her own acceptable personal royal style. Middleton also previously referred one of her favorite designers, Emilia Wickstead, to assist Markle in picking out an appropriate outfit for Anzac Day services, which Markle attended with Harry a month before their wedding.
Middleton, who like Markle was a commoner before joining the royal family, similarly underwent duchess training after she married Harry's big brother, Prince William, back in 2011.