Meghan Markle Wax Figure to Join Royal Family Statues at Madame Tussauds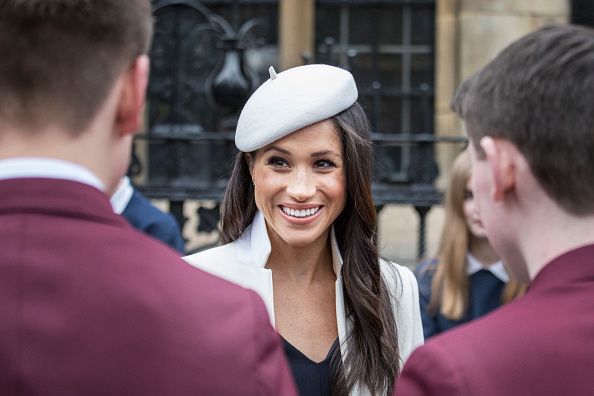 Meghan Markle will be forever immortalized with her very own wax figure at Madame Tussauds in New York City, the famous museum announced Wednesday. There will also be a wax Markle on display at Madame Tussauds' London museum.
The life-sixed figurine in "her royal likeness" will join similar wax statues of her soon-to-be family members, including fiancé Prince Harry, his brother Prince William and William's wife, Kate Middleton, Duchess of Cambridge.
The museum didn't reveal exactly when Markle's wax figure would go on display, but it said visitors would be able to check out the new attraction in May—just in time for Markle's wedding to Harry. (Also unclear is what Markle's wax figure will wear. Details regarding the statues pose are also being kept under wraps for now.) The couple is expected to exchange vows at St. George's Chapel, on the grounds of Windsor Castle, on May 19.
In a statement released to E! News on Wednesday, Edward Fuller, general manager of Madame Tussauds London said the figure made in Markle's image should come as no surprise. "We've been secretly working away on a Meghan Markle figure since news of the royal engagement broke," he said.
"It's clear that the public has already taken Meghan to their hearts. One half of arguably the most famous couple in the world right now, she's already made her own mark as a humanitarian and role model. We're excited to give guests the chance to meet her in the attraction later this year."
Once Markle's wax figure becomes available to the public, guests named Meghan or Harry will be able to view the couple's exhibit for free until the royal couple officially ties the knot.
The wax figure is the latest use of Markle's likeness. On Tuesday, tech company DRKHORS revealed its newest emoji app, MeghanMoji and KateMoji. The emojis made after the royal sister-in-laws are also slated to become available just ahead of Markle's wedding in May. They are priced at $1.99 each.