Meghan Markle's Best Friend 'Making a List' of Detractors After Show Axed in Racism Row, Says Elaine Lui
Meghan Markle's best friend Jessica Mulroney is "taking names" of supporters of the influencer she is accused of threatening, Elaine Lui says.
Mulroney's CTV show I Do, Redo was axed and she will no longer work with ABC and Good Morning America after she threatened a black influencer's livelihood.
Sasha Exeter had called on the Canadian stylist to speak out in support of Black Lives Matter.
However, Mulroney replied: "You think your voice matters," and said she had "spoken to companies and people about the way you have treated me unfairly."
Now Elaine Lui, who co-hosts etalk with Jessica's husband Ben, says staff at the station fear a list is being compiled of people who support Exeter.
In a post on her blog Lainey Gossip, she writes: "The Toronto arts and media circle is pretty small so you hear things. People are afraid of retribution.
"I am afraid of retribution – and I guess I've just made it worse with this post."
She adds: "Many of us 'liked' Sasha Exeter's post last week and we're pretty sure that the Mulroneys are keeping track of them.
"On Wednesday night, when all of this was going down, I can tell you for sure that at least one email was sent out from the Mulroney camp to someone who 'liked' Sasha's post that was mildly threatening.
"It was an email that sent a message and this is the way the message was received and internalized: you're on watch, so you should think about whose side you're on."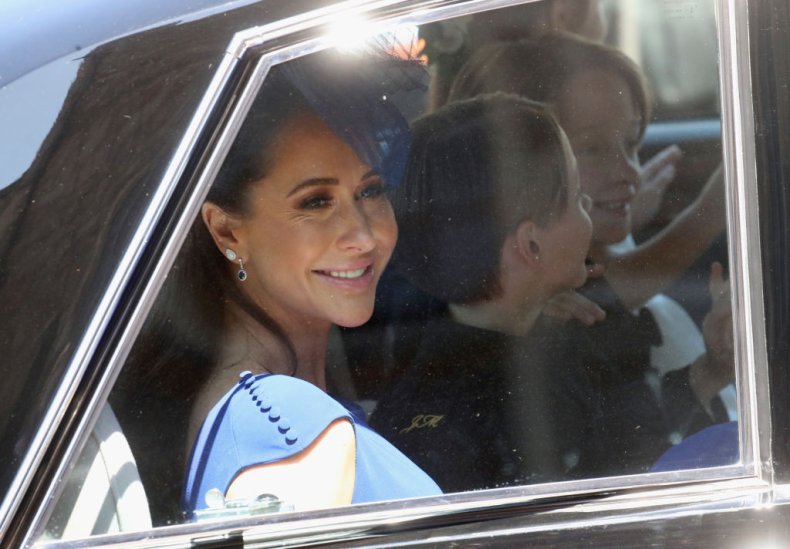 Lui described the Duchess of Sussex as Mulroney's "superpower," with their friendship instilling greater fear in opponents because "she has a direct line to Prince Harry and Meghan Markle."
Mulroney was a guest at Prince Harry and Meghan Markle's royal wedding at Windsor Castle in 2018. Her husband Ben is the son of former Canadian Prime Minister Brian Mulroney.
After Exeter, a single mother, posted an emotional video about her experience on Instagram, Mulroney threatened the influencer with legal action in a private message reading: "Liable suit. Good luck."
However, she was ultimately forced to issue a groveling apology as the media empire she has built up around herself collapsed.
Lui wrote: "Word on the street right now is that Jessica is still watching people's Instagram stories, paying attention to what people are saying, and people are nervous that she's taking names and making a list.
"It's also been shared on the whisper network that she's telling those who are continuing to engage with her privately that 'there are two sides to every story,' suggesting that she doesn't feel she's as in the wrong as she actually is."
CTV said in a statement over the weekend: "Because recent conduct by one of our shows' hosts, Jessica Mulroney, conflicts with our commitment to diversity and equality, CTV has removed I Do, Redo from all Bell Media channels and platforms effective immediately."
Good Morning America released a statement on Twitter: "As Jessica Mulroney said last night, she is stepping away from her professional engagements and that includes Good Morning America.
"She will no longer appear on our show."