Meghan Markle's Friend Breaks Silence to Say Newspaper Breaching 'My Trust'
Meghan Markle's close friend has told a court naming five young mothers who defended the duchess in interviews would be "a breach of my trust."
Lawyers for the Duchess of Sussex are today asking the High Court to ban publication of the identities of her inner circle.
Five of her confidantes spoke out to defend her in interviews with People magazine in early 2019.
However, they now find themselves at the center of her privacy case against U.K. tabloid the Mail on Sunday.
Associated Newspapers, its publisher, claims the group can be named ahead of a trial next year, but one of the women, Friend B, has broken her silence to plead for privacy.
Court documents released today show she said: "[Associated Newspapers'] releasing of the other women's names feels like a breach of my trust."
Her full witness statement has not currently been released but is referenced in other filings by the two sides, which have been seen by Newsweek.
Lawyers for the two sides have been at the High Court, in London, today arguing over whether the friends can be named.
While Meghan and husband Prince Harry watched a previous hearing remotely from Los Angeles they will not have been able to tune in today as there is no video link.
In a previous witness statement, Meghan claimed her friends will be subjected to a "vicious" campaign of "clickbait" headlines if their identities are revealed.
Her lawyers went so far as to claim they might feel under pressure to pull out of the case and refuse to give evidence.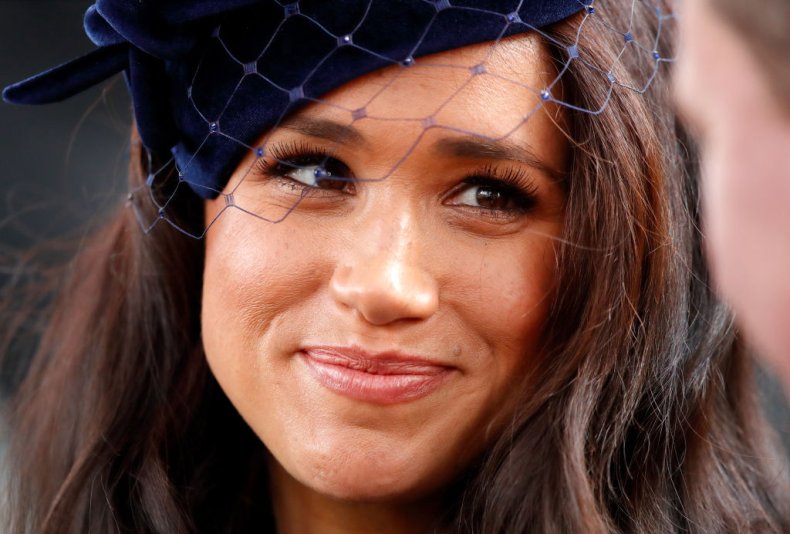 In their court filing today, Meghan's lawyers say: "Friends A-E only provided information to People magazine on the express condition of anonymity.
"Friends A–E would not have provided information to People but for the anonymity promised.
"The anonymity of Friends A-E has, to date, been maintained by People."
Meghan's lawyers add: "They fear for the consequences by way of inevitable intrusion into their private and family lives if it is not protected."
The documents also claim "there has been no publication anywhere of the identities of Friends A-E."
This comes in spite of a series of stories speculating on the identities of the five women.
However, the newspaper's lawyers accused Friend B of making "questionable and
misleading" statements.
Instead, they claimed the privacy of the friends would only be an issue if there was the threat of an impact on their private and family lives.
Their court filing reads: "There is no such evidence in this case.
"There is only some generic speculation by the Claimant's solicitor as to the possible effect of the publication of the names, and a witness statement from Ms B the contents of which are questionable and misleading."
It adds: "It is very odd that Ms B, in her statement, states that '[Associated Newspapers'] releasing of the other women's names feels like a breach of my trust.'
"It is [Meghan] who has disclosed the friends' names.
"[Associated Newspapers] had no agreement of confidentiality with any friend and therefore has not and does not propose to breach anyone's trust."
A temporary reporting restrictions order bans publication of the names of the friends while the court considers the issue.