Meghan Markle's Job Advice Landed Psychology Hopeful an Internship, Her Smart Works Charity Says
Meghan Markle's last-minute career advice helped a young woman get a psychology internship, one of her charities revealed.
The Duchess of Sussex made an inspirational video call to Krisi Uzunova shortly before the job candidate had her interview.
The intervention was part of her patronage with the charity Smart Works, which provides outfits and support to women looking for work.
The organization posted on Twitter: "She got the job.
"It is always a special moment when clients let us know they have been successful at interview.
"For the past seven weeks we have been offering phone coaching and wardrobe parcels filled with workwear essentials to our clients. This virtual service has allowed us to bring the magic of Smart Works into the safety of our client's homes.
"Our patron, The Duchess of Sussex, recently surprised one of our clients during her coaching session.
"We are so thrilled that following her virtual appointment, our client got the job and will be starting her internship during the summer months."
Uzunova said: "Thank you, once again, not only for this opportunity but also for the incredible work that Smart Works achieves - it was a true honour to be a part of this!"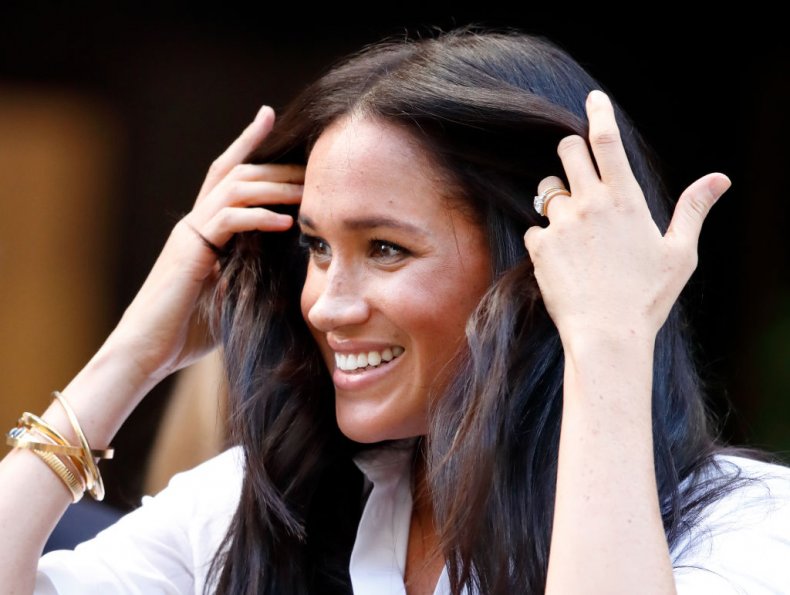 Meghan told the woman in March: "I think you're going to be fantastic. It's just so exciting."
She added: "You seem so confident and so prepared and everyone here seems so excited.
"I was reading about what your interests are and especially you have a big focus in mental health as well, right? And technology and I think that's excellent."
Asked why she wanted the internship, the woman replied: "Just to see something about psychology and the application of psychology in the real world."
The positive news comes as Meghan and husband Prince Harry prepare to celebrate baby Archie's first birthday today in Los Angeles.
They are expected to release a new photograph for their fans this morning, which will be the first official image of him this year.
They last released a picture on New Year's Eve, showing Prince Harry wrapped up warm holding Archie in front of a picturesque lake and mountain view.
They find they have little choice over how to spend the day due to lockdown restrictions in California.
However, they used video calling to keep in touch with Queen Elizabeth II, the prince's grandmother, on her birthday in April.
They are likely to take a similar approach when giving Archie some time with his extended family on his special day.
The queen is currently in isolation with Prince Philip, while Prince Charles and Camilla are at Birkhall, in Scotland, and the Duke and Duchess of Cambridge are in Anmer Hall, Norfolk.
Meghan's mother Doria Ragland is a little closer, however, as she lives in Los Angeles.