Meghan Markle's Letter to Father Was Privately 'Begging Him' To Keep Quiet, Court Filing Says
Meghan Markle sent an "anguished" letter "begging" her father to stop speaking to the media—but it was published by a newspaper in a "plain and serious invasion" of privacy, according to a court filing.
The Duchess of Sussex used the words "pain" or "painful" five times as she wrote to her father in the hope it would stop his interviews with the press.
However, the handwritten note, sent in August 2018, was itself leaked to The Mail on Sunday, which printed substantial extracts.
Meghan is now suing the U.K. tabloid, and her attorneys are this morning asking a judge to hand them victory without the need for a trial, in what is known as a "summary judgment."
The letter's final paragraph, disclosed in court documents, reads: "If you love me, as you tell the press you do, please stop. Please allow us to live our lives in peace."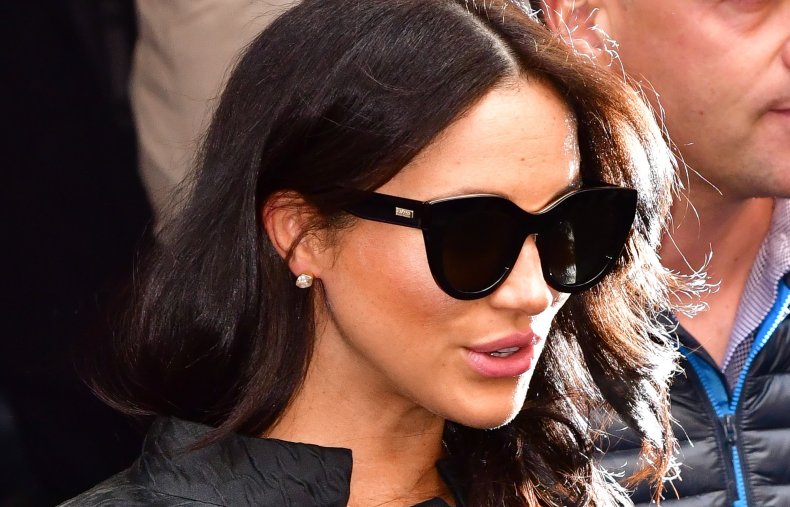 A court filing by Meghan's lawyers reads: "It is a heartfelt plea from an anguished daughter to her father (the word 'pain' or 'painful' appears no fewer than five times), begging him to stop talking to the press.
"It is as good an example as one could find of a letter that any person of ordinary sensibilities would not want to be disclosed to third parties, let alone in a mass media publication, in a sensational context and to serve the commercial purposes of the newspaper."
Meghan sent the letter after her father failed to make her May 2018 Windsor Castle wedding to Prince Harry, following revelations he staged photos for money with the paparazzi.
He said he also experienced a heart attack and was taken to hospital in Mexico, where he lives.
The Mail on Sunday's defense includes the claim Thomas Markle had the right to give them the letter and an interview alongside it to defend himself against attacks by Meghan's friends.
Judge Marke Warby will hear Meghan's lawyers claim The Mail on Sunday's defense to her allegations they breached her privacy and copyright over the letter are "utterly fanciful," over two days of High Court hearings.
Their filing reads: "Every citizen, whatever their profile or position, has the right under English law to respect for their private and family life, their home and their correspondence.
"The [Mail on Sunday's] decision to publish, without [Meghan's] consent or even prior knowledge, very substantial extracts from her letter to her father to its millions of readers worldwide was a plain and serious invasion of her rights of privacy in that letter."
It adds: "The act of writing a personal letter to a close family member, lover or friend inevitably puts the writer in an unguarded and potentially vulnerable position because the words chosen and the way in which the writer chooses to express him or herself are for the recipient and no one else."
However, the newspaper claims Meghan sent her father the letter with the intention it would be handed to the media as a way to get her side of the story out without looking like she was cooperating with the press.
Its lawyers claim she wrote it with the help of the press office at Kensington Palace, meaning she may not be the sole copyright holder.
Meghan's court filing reads: "There is no real prospect of the [Mail on Sunday] establishing that [Meghan] had no [reasonable expectation of privacy] in relation to the contents of the Letter; and the Defendant's contentions to the contrary are utterly fanciful."
The Mail on Sunday's court filing reads: "An important facet of the uncertainty as to the nature and scope of any copyright owned by [Meghan] relates to the dispute over the contribution of others, including [former Kensington Palace press secretary Jason] Knauf, to the creation of the Electronic Draft ("ED") and Letter.
"As we understand her case, Meghan suggests that the court should conclude there is but a single author (herself), a single creative endeavor, a single resulting copyright and that it is a literary intellectual creation that is all hers.
"Such a case cannot be made without detailed evidence and disclosure."
The newspaper's lawyers say a trial will have to go ahead in order to establish whether Meghan's factual claims are true.
The case continues.