Meghan Markle's A-List Friends Must Testify In Newspaper Privacy Case or Risk Damaging Her Chances, Legal Experts Say
Meghan Markle could damage her case if she does not call five A-list friends as witnesses in her Mail on Sunday newspaper privacy lawsuit, legal experts have told Newsweek.
The Duchess of Sussex faced a bruising first-round defeat to the tabloid when a judge ruled her claims of an agenda against her inadmissible last week.
However, the ruling did not damage her chances in the main battle over whether the tabloid breached her privacy by publishing a personal letter she sent to her father.
Thomas Markle Sr. gave the note to the Mail on Sunday, claiming it proved his daughter's rich and famous friends unfairly attacked him in February last year.
Mark Stephens, of London-based law firm Howard Kennedy, has represented clients including Princess Diana and Julian Assange. He told Newsweek Meghan must call her inner circle as witnesses or face an "adverse inference," meaning the judge could hold their silence against her.
He said: "If they aren't called by Meghan then I think there will be an adverse inference about why they haven't come forward.
"She will have to give evidence so she will have to explain what happened on their behalf. Either way, it's not pretty."
Five of Markle's inner circle spoke to People magazine warning she "will always feel genuinely devastated by what he's [Markle Sr.'s] done."
One also told the magazine: "After the wedding, she wrote him a letter. She's like, 'Dad, I'm so heartbroken.
"'I love you. I have one father. Please stop victimizing me through the media so we can repair our relationship'."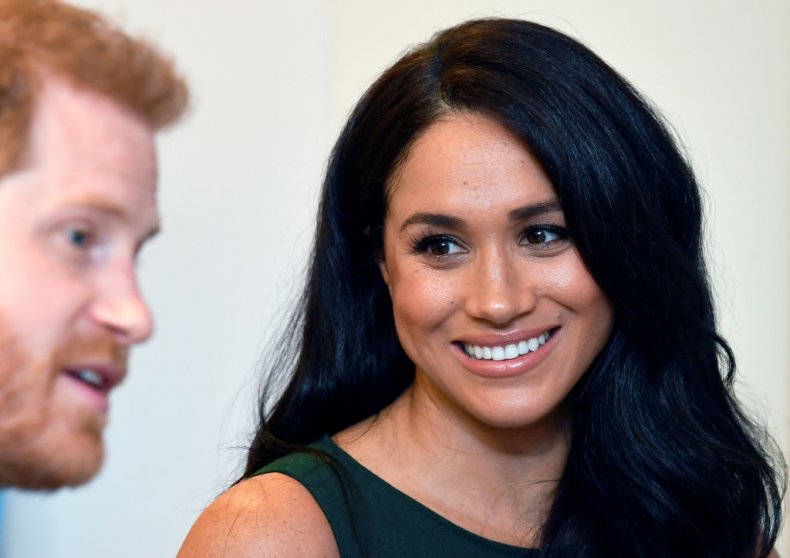 Markle Sr. told the Mail on Sunday, in reality, the letter was "hurtful" and "was presented in a way that vilified me."
Their identity has so far been kept a secret and Meghan told the High Court in legal papers she did not sanction their intervention on her behalf.
Her lawyers' filing said she did not know they were giving an interview and was "extremely upset" they had, adding if it had been done with her consent it would at least have been accurate.
Stephens said the interviews the friends gave to People are the key battleground on which the case will be won or lost at full trial, either later this year or early 2021.
Meghan's lawyers indicated they will use a past, emphatic court victory by her father-in-law, Prince Charles, over the publication of his private diaries to argue the newspaper must pay her damages.
The Prince of Wales' case was so overwhelming that a judge ruled there was no need for a trial and simply handed him victory, ruling there was little prospect of the newspaper defending itself.
He had sent private journals to trusted friends but they were leaked to the Mail on Sunday, who published extracts detailing his feelings about the handover of Hong Kong by the British to the Chinese.
If Meghan's team can argue the two cases are effectively the same she is likely to win.
Stephens told Newsweek: "The only thing that is different is the fact that Thomas Markle was replying to an attack by the five friends.
"Thomas Markle has said on oath that he was vilified in the People article. He says 'I just corrected the record about the letter she sent me and I'm entitled to reply to that attack.'
"If People magazine and the five friends were authorized then it is expected that a person should not sit on their hands.
"They are entitled to reply to that attack.
"If there wasn't an attack that warranted a response then under those circumstances Meghan wins."
British legal expert Joshua Rozenberg said the case could be trailblazing, setting new precedent for future legal battles.
He pointed to the fact Judge Mark Warby had said it was "surprising" the newspaper was arguing the letter was not private.
However, he also said it was possible the court might find in favor of the Mail on Sunday.
Writing in the Law Society Gazette, Rozenberg said: "Warby did not decide that issue last week, of course.
"But he did say that the publishers' challenge to the privacy of correspondence 'might seem at first a little surprising', basing his reaction on a textbook he was too modest to admit he had co-edited.
"But, as the book notes, there are also suggestions in case-law that 'correspondence is not categorically entitled to protection nor its contents inherently private'.
"Once this case has been through the courts, we may need a new chapter in the law of privacy and the media."