Meghan Markle's Mother Doria 'Made Secret Visit' to Comfort Duchess Amid Thomas Rage Outbursts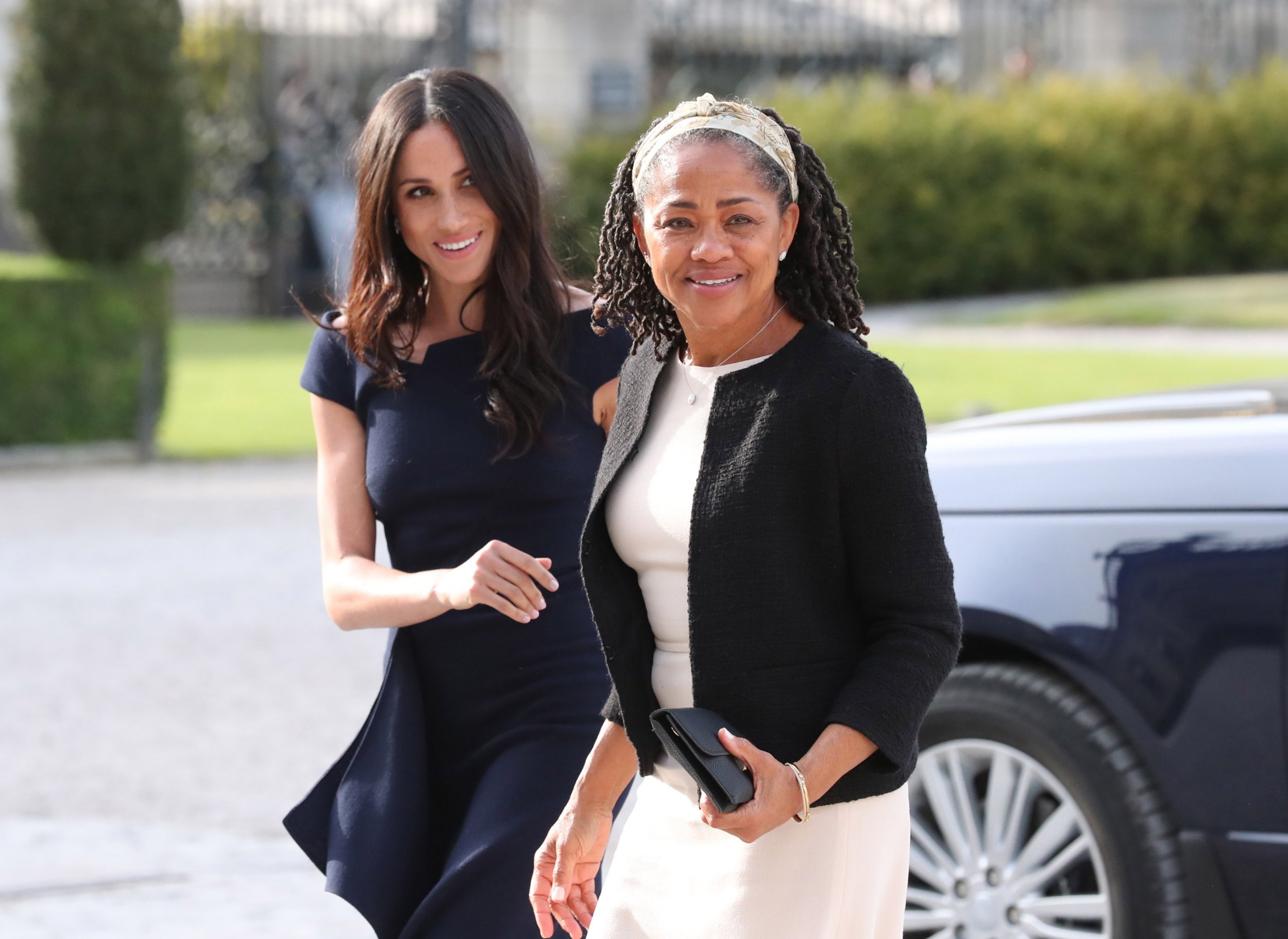 Meghan Markle's mother Doria Ragland secretly travelled to England in the summer to console her daughter who was upset over her father Thomas Markle's repeated media outbursts.
According to the Evening Standard, Ragland's secret trip came in July, while the Duchess of Sussex and Prince Harry were spending time together in Oxfordshire.
Royal correspondent Omid Scobie, revealed on Twitter that sources have confirmed that "Duchess Meghan's mom Doria Ragland visited Prince Harry and her daughter for an extended stay at their Oxfordshire home this summer."
"Doria is said to enjoy a close relationship with Harry and continues to be a pillar of strength for Meghan," Scobie added.
Another source told the Mail on Sunday that "the visit was totally under the radar… Doria supported Meghan throughout a lot of the ordeal with Thomas."
Last month, Thomas Markle told reporters that he had dramatically hung up on Prince Harry during a heated phone chat about his turbulent relationship with the press.
Speaking to the Mail on Sunday, he admitted that he lied to the newlyweds about staging a series of photos for the paparazzi while he was recovering from a heart attack in hospital. Thomas Markle described the timing of Prince Harry's call as "rude" but also admitted he was right to condemn his behavior.
"If you had listened to me this would never have happened," Thomas Markle recalls the prince saying during the phone conversation that soon got heated.
"Maybe it would be better for you guys if I was dead... then you could pretend to be sad," Thomas Markle replied.
"Then I hung up," he said.
Thinking back, Thomas Markle remembers that he was still upset because his daughter had banned him from giving a speech at her wedding.
"I'm not mad at Harry. I'm not mad at Meghan. I love them. I wish them well. But as for the rest of it, f*** it. I'm done," the Duchess of Sussex's father said.
Markle also admitted that Prince Harry had warned him about colluding with the press, advice that he regrets not following. "Harry told me that I should never go to the press. That it would end in tears. He said, 'They will eat you alive.' He was right," he told the tabloid reporter.