Meghan Markle's nephew tried to enter a nightclub in London while carrying a knife, supposedly because of a warning by U.S. President Donald Trump that the British capital was a "warzone."
After the royal wedding on Saturday, Tyler Dooley, 25, went to the Bacchus nightclub in the southwest London suburb of Kingston, The Sun reported. He had not been invited to the nuptials but had traveled to the British capital.
Accompanied by his brother TJ, 26, and their mother Tracy, who is the ex-wife of Markle's brother Thomas Markle, the group was being searched upon entry. He then told bouncers that he had the four-inch blade.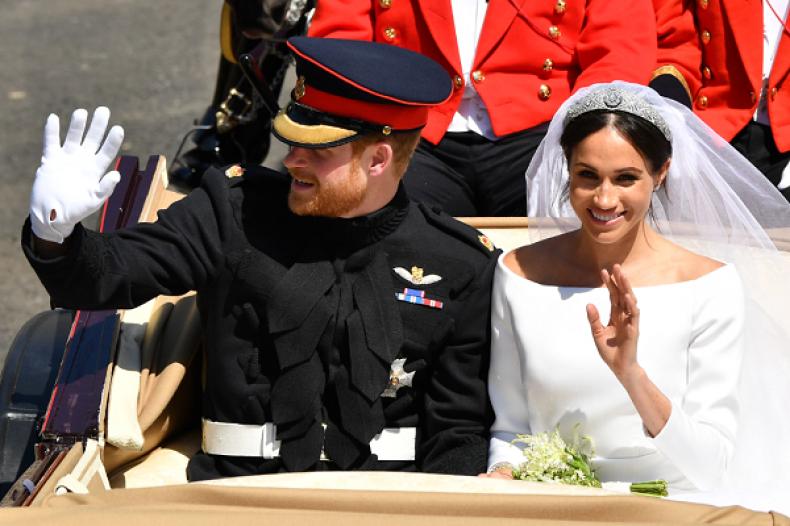 A source told the paper: "They were all obviously a bit tipsy from celebrating the wedding, but not in bad spirits. As Tyler came up to the bouncer, he said, 'I have a knife on me.' He pulled it out and handed it to the staff.
"All he was going on about was how he'd brought it from America because Donald Trump had said London wasn't safe. They acted very calmly and dialed 999 and that's when some local guys told him he'd get arrested. At that point he ran off."
On May 4, in his defense of U.S. gun laws, Trump said that despite stricter controls in the U.K, London was still a dangerous city because of knife attacks. London's Met Police are investigating dozens of murder cases in 2018.
Police confirmed they had received a call and that officers went to the club around 1.55am and recovered the knife. No one was arrested.
Tyler Markle is a legal cannabis farmer. Last month, he told the Daily Mail that he had created a special batch of marijuana for the wedding day called "Markle Sparkle" worth $150 per ounce.