Meghan Markle's Struggle to Fund Her College Fees Revealed
Meghan Markle fought to help her parents meet the cost of her university education even as her dad took on debt to cover the bills, court papers reveal.
The Duchess of Sussex double-majored in theater and international studies at Northwestern University, in Illinois, but the difficult path to getting there has now been laid bare.
The 38-year-old's father Thomas Markle took out loans to cover her fees and her mother Doria Ragland contributed financially too.
However, Meghan also obtained a scholarship for academic achievement to lower the fees and took part in a work study program.
The full details of the work that went into allowing the duchess to get a university education came out in papers filed in her case against U.K. tabloid the Mail on Sunday.
A filing by Meghan's lawyers last week read: "Mr Markle did not pay for all of [Meghan's] college tuition. [Meghan's] mother also contributed towards her university costs.
"In addition, [Meghan] received scholarships for academic achievement, which reduced the payable tuition fees. [Meghan] also undertook a work-study programme whereby income she made from working on campus after class was applied directly to supplement and lower her tuition costs, thus personally contributing to her tuition as well."
Meghan started her university career in 1999 and once there had no trouble fitting in as she joined sorority Kappa Kappa Gamma.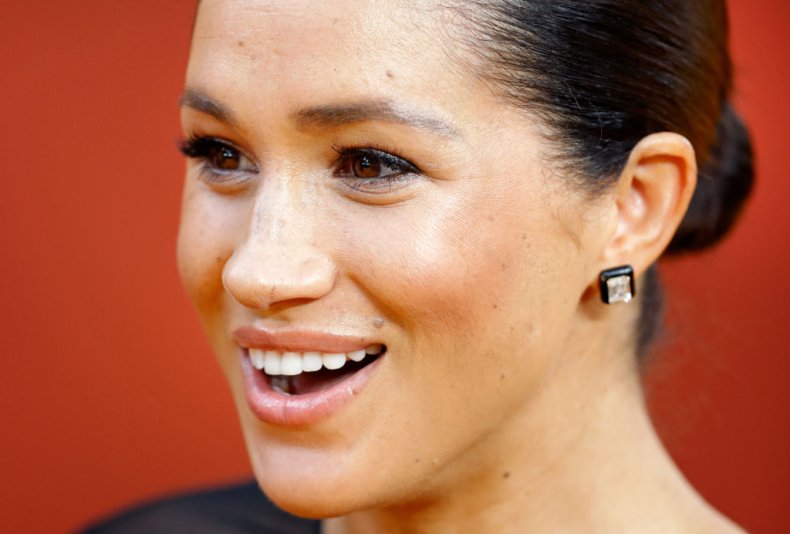 Coulter Bump, now an education law attorney in Colorado, was also a member but was a year above the duchess.
She previously told the Chicago Tribune: "We just wanted to be sure that we secured her interest in our sorority. Myself and most of my sisters agreed that she just is a really lovely person. She is respectful and polite.
"She always had this manner to her of being dignified and poised, just very appropriate in every circumstance. A person like that is what I wanted to ensure we had in our house and luckily, she liked us back."
Meghan also travelled to Argentina for an internship at the U.S. embassy in Buenos Aires and studied abroad for a term in Spain.
The financial legacy of her college tuition fees was felt for years to come with lawyers for the Mail on Sunday claiming in court that Thomas Markle was still repaying the debt until at least 2014.
However, Meghan has been clear in the past that she believes the "challenges" were worth it.
In 2018, she visited Fiji with husband Prince Harry where she gave a speech at the University of the South Pacific in Suva.
She said: "As a university graduate, I know the personal feeling of pride and excitement that comes with attending university. I am also fully aware of the challenges of being able to afford this level of schooling for many people around the world—myself included.
"It was through scholarships, financial aid programs, and work-study, where my earnings from a job on campus went directly towards my tuition, that I was able to attend university. And, without question, it was worth every effort."
Meghan is suing the Mail on Sunday for breach of privacy and copyright law at the High Court in London after the newspaper published extracts from a letter she sent her father.