Meghan Markle's Uncle Is the Reclusive Self-Proclaimed Head of a Florida Catholic Church Without Parishioners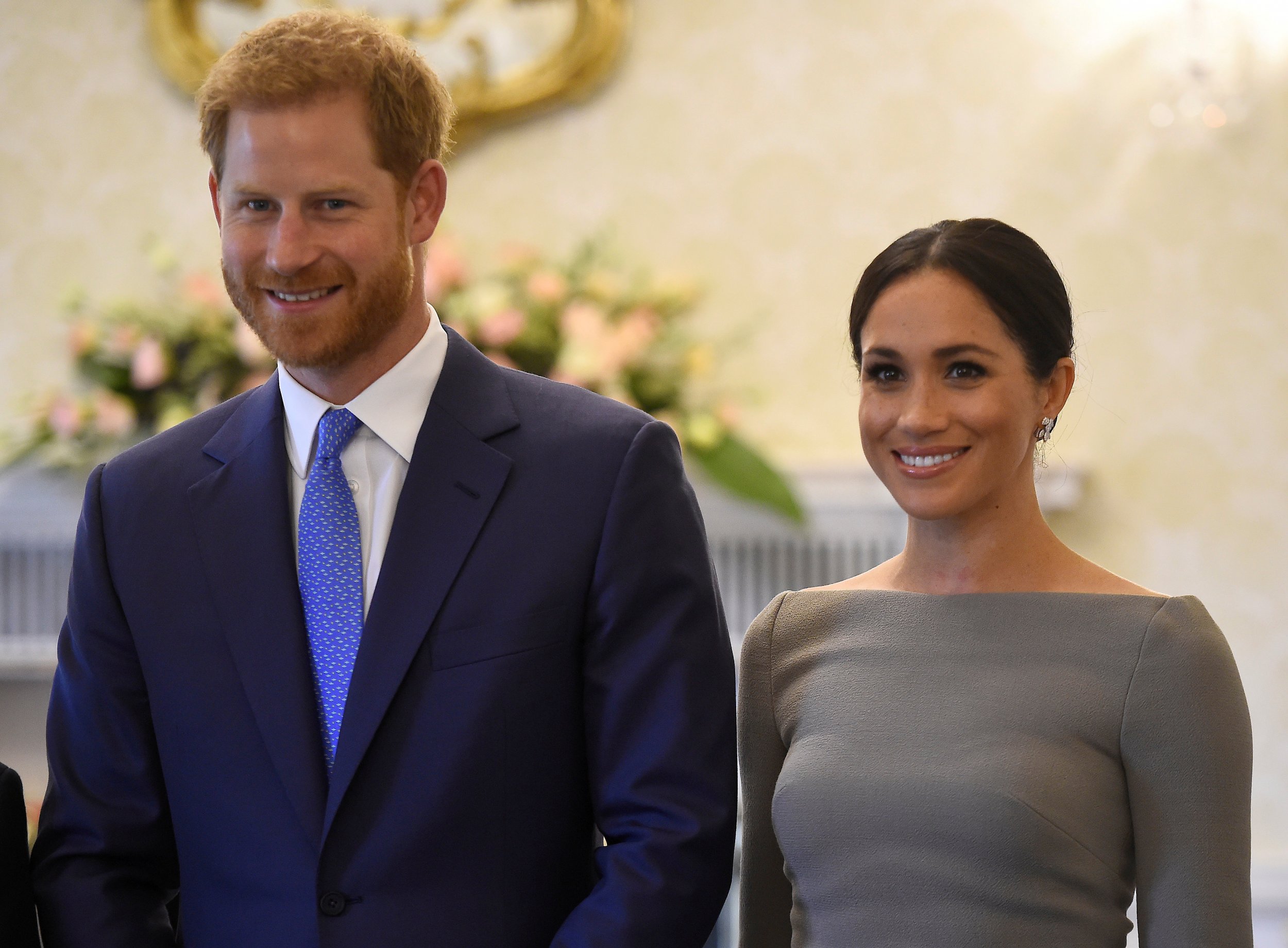 Meghan Markle's public family drama has a new character, Frederick Markle, the Duchess of Sussex's uncle, and brother of her father Thomas Markle.
On Thursday, The Daily Mail released a newly unearthed photo of Frederick, who it said is a self-proclaimed Catholic bishop, dressed in an extravagant golden religious costume. The photo was believed to have been taken in the early 1980s, during a time when Frederick's Eastern Orthodox Catholic Church had at least 40 members.
Last year, The Mail revealed that Frederick is head of a Catholic church at the edge of Sanford, Florida. Although the establishment used to have parishioners, they have now all reportedly left, and the chapel is no longer publicly listed. But Frederick still prefers to be referred to as Bishop Dismas F. Markle
According to The Mail, neighbours have said that Frederick seldom leaves his house apart from visits to church and fast food restaurants. He reportedly also has an estranged wife, Theresa, and son, David, who now lives in Pennsylvania with his own family.
Friends of Frederick claim that the former-bishop barely ever mentions Meghan's family or the fact that they are related. The last time the two met face-to-face was when Meghan was just six years old.
Although Frederick appears to be unwilling to get involved with the press, Meghan's father Thomas has often given interviews to the tabloid media.
Earlier this month, the Duchess of Sussex's father Thomas Markle told reporters that he once dramatically hung up on Prince Harry during a heated phone call about the press.
Speaking to Mail on Sunday, Thomas admitted he lied to his daughter and Prince Harry over the phone after they asked him whether he had staged a series of photos for the paparazzi.
"If you had listened to me this would never have happened," Markle recalls the prince saying over the phone. He responded: "Maybe it would be better for you guys if I was dead... then you could pretend to be sad."
"Then I hung up," Thomas said.
In another interview with TMZ Thomas explained his volatile relationship with the media.
"I was silent for a full year and the press beat me up every day saying I was a hermit hiding in Mexico, so I gave my story," he said. "Apparently that interview put the royal family in their silence mode . . . so, I gave another interview to break the silence. All they have to do is speak to me."