Prince Harry 'Explosion' During Argument With William Over Meghan Markle Led to 'Deeper Rift': Book
Meghan Markle's Vogue cover issue triggered an explosive argument between her husband Prince Harry and Prince William, a new book claims.
The Duchess of Sussex invited famous names including climate activist Greta Thunberg and New Zealand Prime Minister Jacinda Ardern to be part of last year's September edition of the fashion bible.
However, historian Robert Lacey wrote that the 15 women she picked to contribute reflected a "lack of political balance" as they were all "quite aggressively left-wing."
In Battle of Brothers, he describes how there was a backlash in the British press, with one newspaper columnist writing "Meghan's virtue-signaling is all about boasting."
Lacey writes: "William did not see his future role as monarch—nor his current role as heir—as a matter of him working to maintain the nation's feelings in harmony while his activist brother and his wife jumped up and down beside him cultivating political and cultural divisions in pursuit of their trendy vision of doing good.
"Windsors do not do 'woke.' William had been worried for sometime that Harry was growing away from him and this was confirmed when he tried to discuss the issues raised by 'Forces for CHANGE' with his brother."
The book describes how in William's eyes "money, power and survival" were the issues that mattered to the royal family, not "trendy controversies in a glossy magazine."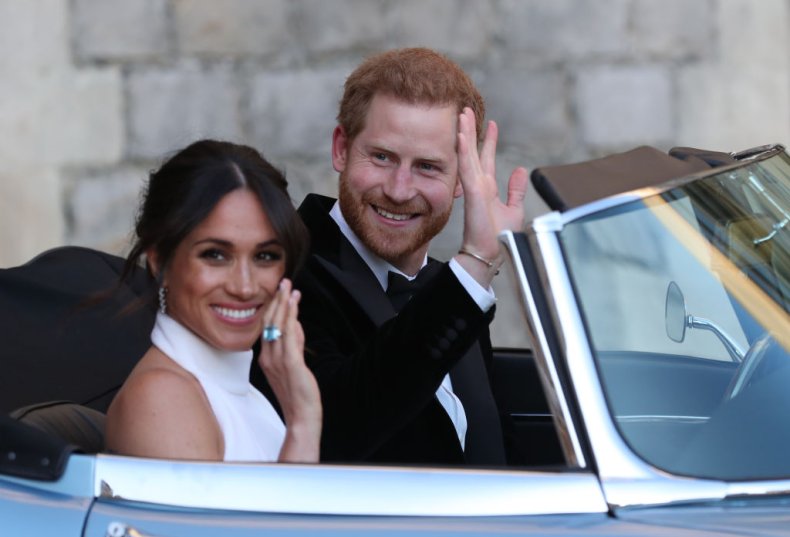 However, when William tried to speak to his younger brother about the issue the resulting argument pushed the two princes further apart, the book claims.
Lacey writes: "There was another classic Harry explosion, followed by a further, even deeper rift.
"As with the brothers' arguments of 2016/17 over William's attempt to make Harry go slow, the details of the showdown over Meghan's 'Forces for CHANGE' are not known.
"But suddenly Harry, Meghan and Archie were no longer joining William, Kate and the other members of the royal family for their annual summer holiday with Grandma at Balmoral."
The earlier arguments were reportedly triggered when Prince William advised Harry to slow things down with Meghan at the start of their relationship.
Biography Finding Freedom, published in August, reports William told Harry: "Take as much time as you need to get to know this girl."
Authors Omid Scobie and Carolyn Durand add: "In those last two words, 'this girl,' Harry heard the tone of snobbishness that was anathema to his approach to the world.
"During his ten-year career in the military, outside the royal bubble, he had learned not to make snap judgments about people based on their accent, education, ethnicity, class or profession."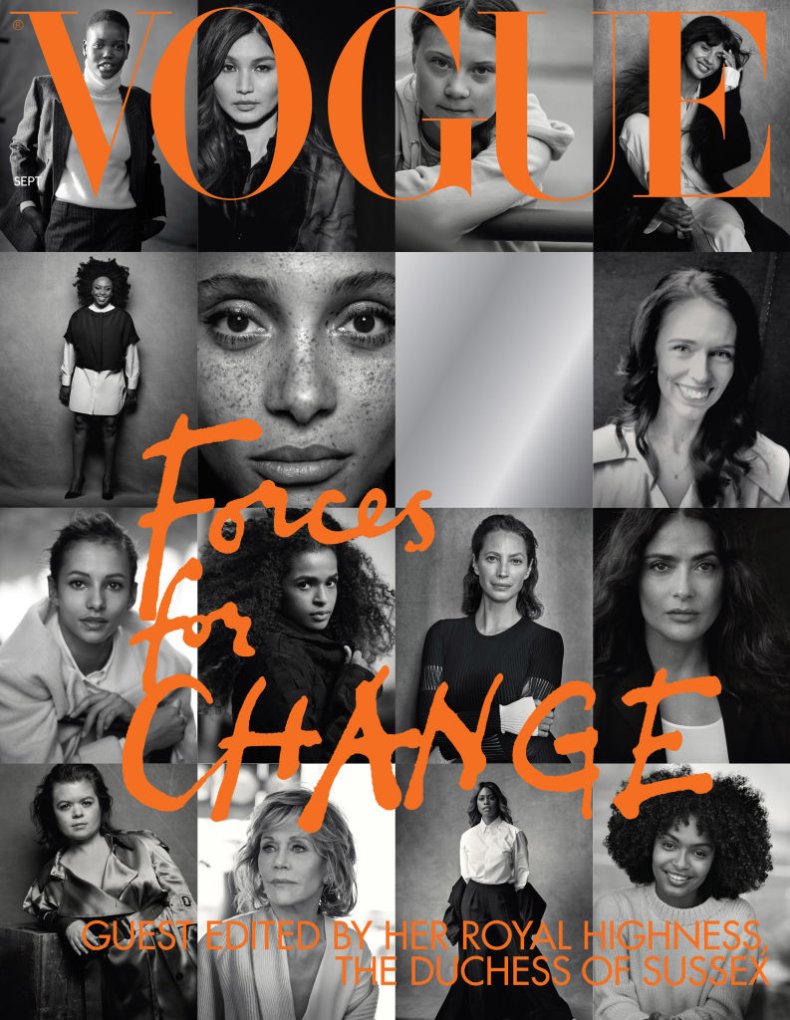 Meghan's "Forces for CHANGE" edition of Vogue was the fastest-selling issue in the magazine's 104-year-history and won a Diversity Initiative of the Year Award from the Professional Publishers Association.
Afterward, Meghan said in a statement: "I'm honored to have this very special issue recognized.
"Creating Forces for Change with Edward was an opportunity to have the September Issue of Vogue reflect the world as we see it—beautiful and strong in its diversity.
"Huge congratulations to Edward who helped bring this to light, and for his additional honor of being awarded 'best editor' by PPA."