Meghan McCain Announces Departure From 'The View' to Focus on her Family
Meghan McCain announced on-air on Thursday that she will be leaving ABC's The View at the end of July to stay in the Washington, D.C. area to raise her daughter.
"This show is one of the hands-down greatest, most exhilarating, wonderful privileges of my entire life, and I have had so many amazing experiences in my life, and this is definitely one of the top," McCain said at the beginning of the show.
McCain, 36, had her first child with husband Ben Domenech last year, a daughter named Liberty. She explained to viewers and her co-hosts on Thursday that she had made Washington, D.C. her primary residence during COVID-19 on the advice of her OB-GYN. While there, she said she developed a strong support system, which she cited as the main reason for wishing to remain in the city, as opposed to returning to the New York studios where The View tapes.
"I just have this really wonderful life here that, ultimately, I felt like I didn't want to leave," she said.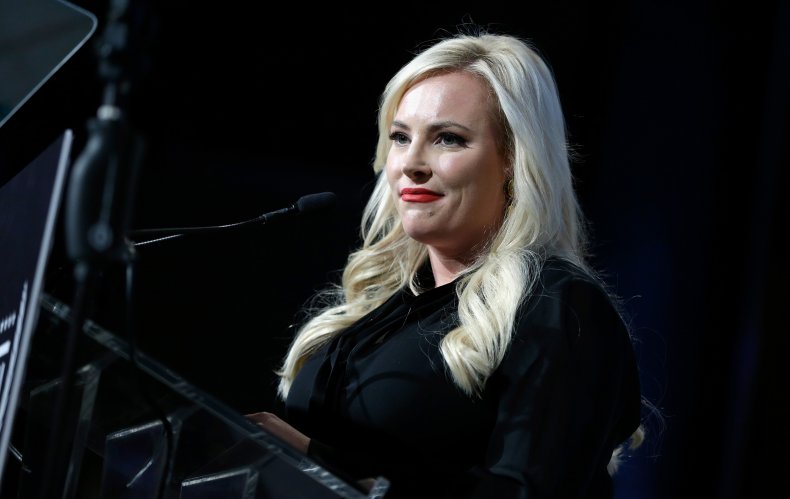 She also shared it was her father, the late Sen. John McCain, who talked her into joining the show. That led to a brief humous aside when Meghan revealed her father may have had a crush on her co-host Sunny Hostin. She said her father told her, "Sunny is just gorgeous!"
While speaking with her co-hosts, McCain also took a shot at what she perceived to be sexism in the broadcast industry toward The View. She said, "If five men were doing what we do every day, I really do believe that we'd probably have a Pulitzer Prize at this point."
McCain is the most conservative voice on the program, which she joined in October 2017, and she often got into heated debates with her more liberal colleagues Whoopi Goldberg, Joy Behar, Hostin, and Sara Haines. She made light of this dynamic on Thursday.
"I will still be here another month. So, if you guys want to fight a little bit more, you have four more weeks," she said.
Though an outspoken Republican, McCain endorsed Joe Biden in his successful run for president. She has said Biden was a close friend of her father's and helped her through the grief of his death, whereas former President Donald Trump frequently made personal attacks on the late Arizona senator.
McCain thanked her co-hosts following the news of her departure and said her decision was a difficult one to make. "It is not easy to leave, but I feel like this is just the right decision for me at this moment," she said.