Meghan McCain Condemns Trump's Transgender Military Ban Days Before Policy's Implementation: 'Indefensible,' 'Discriminatory' and 'Un-American'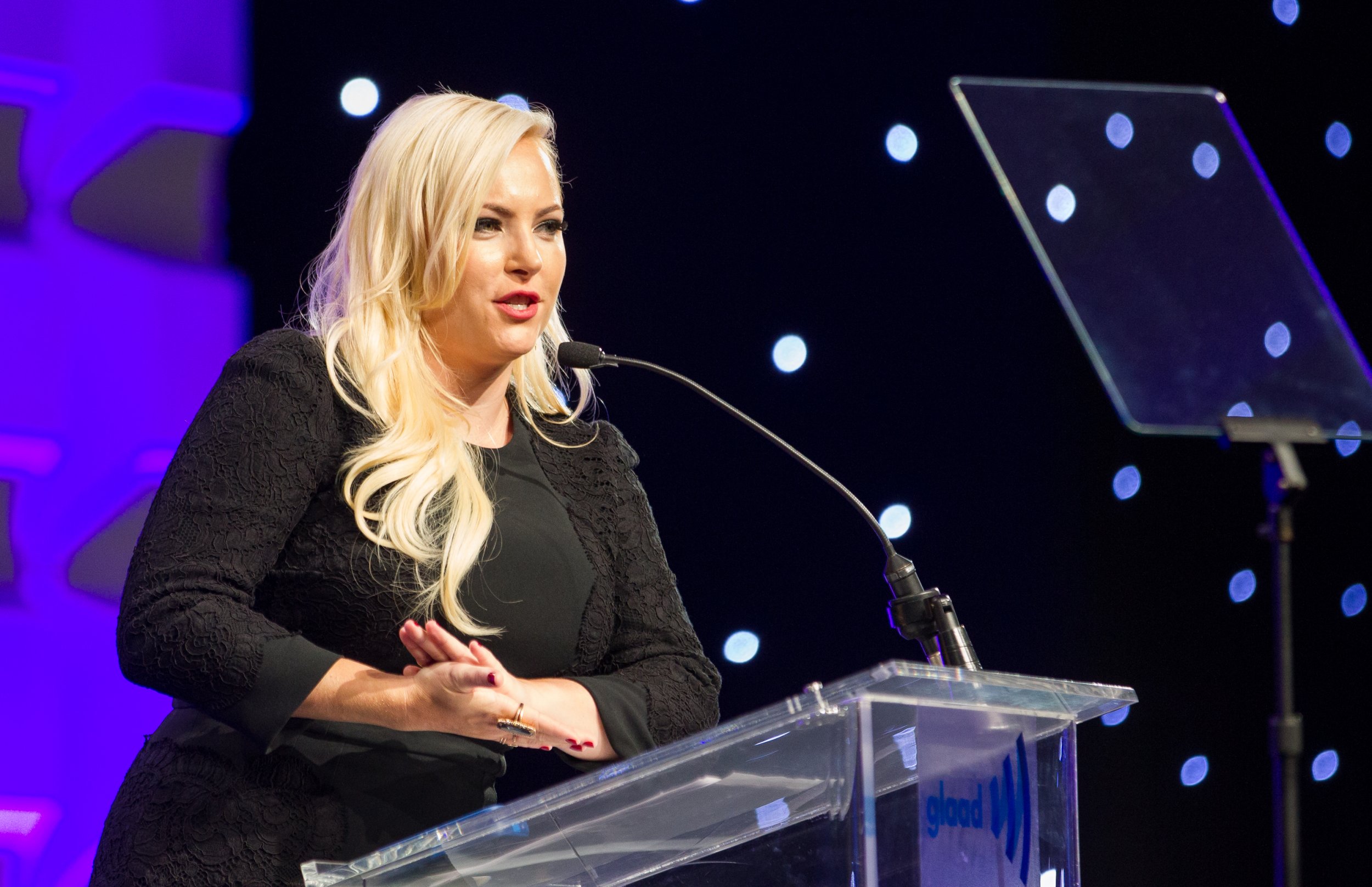 Meghan McCain — daughter of the late John McCain and co-host of ABC's The View — on Wednesday condemned President Donald Trump's transgender military ban, days before the policy's implementation, as "indefensible," "un-American" and "discriminatory."
McCain took to Twitter earlier today to voice her distaste for the policy that will ban all transgender troops from serving in the U.S. military.
"It is indefensible that Trump's ban on Transgender troops is being implemented on Friday. This discriminatory policy will lead Transgender service members, patriots who have decided to serve their nation, to live in the shadows. It's an unfair, un-American and dangerous policy," McCain tweeted, alongside a clip of The View discussing the move.
In the Wednesday segment, transgender active-duty Army Staff Sgt. Patricia King, can be heard noting that roughly 15,000 American stand to be affected by the policy. "On Friday, the 12th, as many as 15,000 transgender service members stand to lose their jobs," King said. "For those of us who are grandfathered in because we've already come out and we already have a diagnosis, there's the possibility for systematic discrimination."
Former President Barack Obama lifted a previous ban on transgender troops in 2016, but since Trump took office in January 2017, he has repeatedly attempted to reinstate the ban. After almost two years of trying due to several legal battles, the policy is set to be implemented by the Pentagon in two days.
The policy will disallow Americans diagnosed with gender dysphoria from serving in the military unless a medical professional verifies the individual hasn't transitioned in gender, is willing to adhere to their biological sex and has been stable in that sex for 36 months.
As lawmakers gear up to execute the ban on Friday, transgender military personnel, human-rights activists and political advocates gathered outside Capitol Hill today to protest the policy.
"Our best weapon is to lace up our boots and go to work every day and do the mission and to get it done," Lieutenant Colonel Bryan Bree Fram, an active duty astronautical engineer in the U.S. Air Force, said, according to The Hill. "We're doing that every day around the world, at home and abroad."
"What we ask is that you do not let the security of our country be put at risk by the loss of these valuable, well-trained service members that contribute to the readiness and lethality of our force," he added.
Democratic Rep. Joe Kennedy III (Mass.), the LGBT Equality Caucus' Transgender Equality Task Force chairman, gave an uplifting speech to a crowd at the demonstration. Two of his Democratic colleagues, Reps. Gil Cisneros (Calif.) and Anthony Brown (Md.), also attended the rally.
"I cannot promise you we will win this fight by Friday night, but I can promise you that we will win it," Kennedy said.