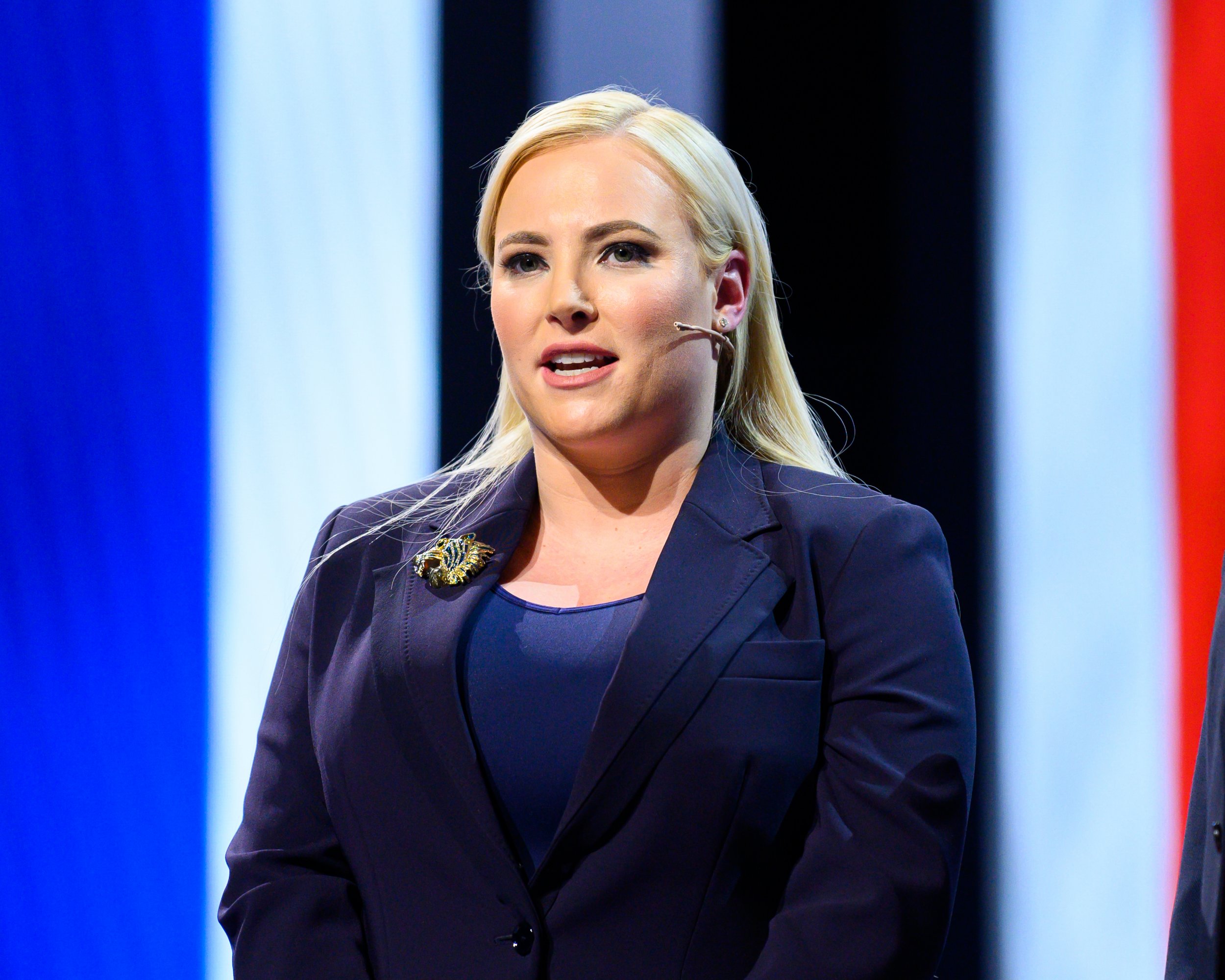 Meghan McCain, daughter of the late Senator John McCain, called out President Donald Trump on Twitter for saying he honors prisoners of war on Tuesday.
"On National Former Prisoner of War Recognition Day, we honor the Americans captured and imprisoned by foreign powers while carrying out their duties to defend this great Nation," the president tweeted.
Meghan McCain wrote back to the president on Twitter, referencing his earlier comments. "No one believes you care about prisoners of war and 'people who get captured,'" she said.
As a young Navy pilot, John McCain was held for over five years as a prisoner of war by the North Vietnamese. Trump has criticized him in the past for being captured.
"He's not a war hero," Trump said of John McCain during the 2016 presidential election. "He was a war hero because he was captured. I like people who weren't captured."
John McCain's plane was shot down in 1967. He was held until 1973 in a Vietnamese prison and spent two of those years in complete isolation. He was repeatedly tortured and beaten.
President Donald Trump attended military school but avoided the draft during the Vietnam War. He received four student deferments, and upon graduation he received a medical deferment for a bone spur in his foot. He was unable to remember which foot when questioned by reporters in recent years.
Trump continued to be critical of the longtime Arizona senator even after he passed away from glioblastoma, an aggressive brain tumor.
During a campaign rally in late March, the president appeared to say that John McCain had not been thankful enough for his own funeral, though he likely meant McCain's family.
"I gave him the kind of funeral that he wanted, which as president, I had to approve," Trump said. "I don't care about this, I didn't get a thank you—that's OK. We sent him on the way. But I wasn't a fan of John McCain."
The president did not authorize the funeral, but he did approve the use of Air Force 2 to fly the senator's body from Arizona to Washington, D.C.
Trump was not invited to the funeral.
Meghan McCain has previously called the president's attacks on her father pathetic. "He spends his weekend obsessing over great men because he knows it, and I know it, and all of you know it: He will never be a great man," she said last month on The View, a show she co-hosts.