Meghan McCain Endorses Carly Fiorina, Lindsey Graham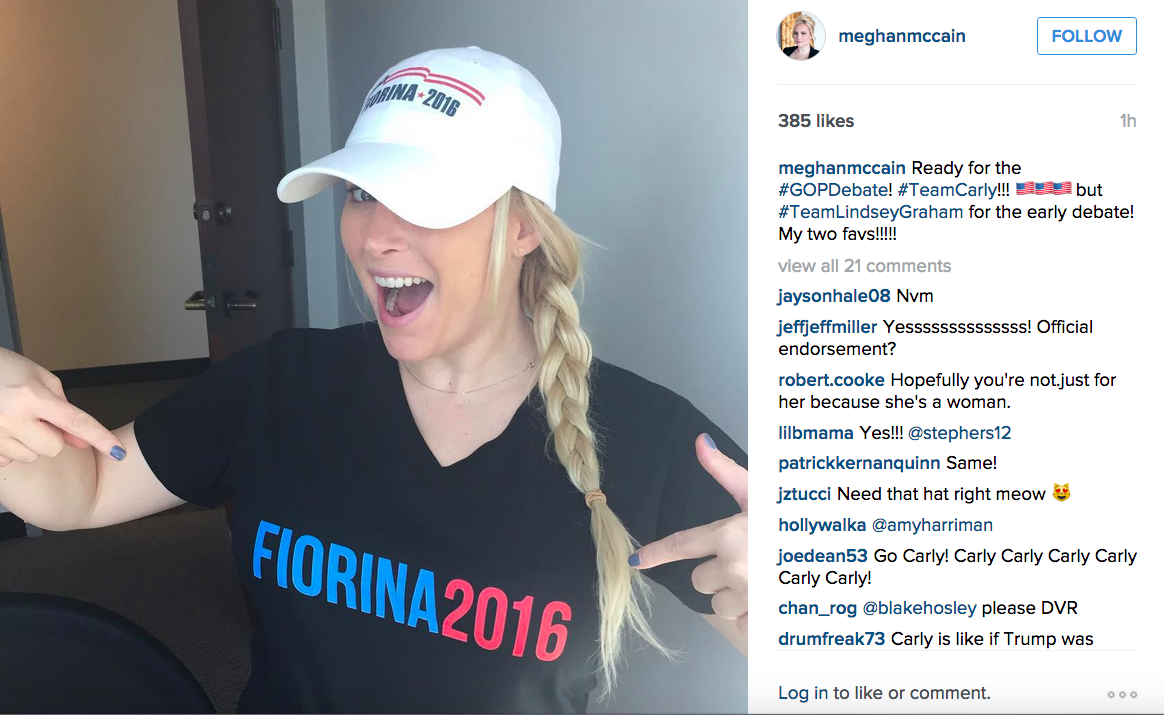 Meghan McCain, daughter of politician and 2008 presidential hopeful John McCain, showed her support for two Republican candidates on Wednesday evening during the second night of debates among GOP candidates for president.
On Wednesday evening, McCain posted a photo to Instagram of herself wearing a hat and t-shirt in support of Carly Fiorina, though she added that she's "Team Lindsey Graham for the early debate." McCain referred to the candidates as her "two favs." "Lindsey Graham killing it on the happy hour debate," she wrote.
Often vocal on her personal politics, McCain has in the past expressed her issues with GOP frontrunner Donald Trump, who has returned fire in typical Trump fashion: Twitter.
Fiorina has had run-ins with Trump as well, after he said "Look at that face!" when asked about her chances as president. She'll get to spar with Trump directly on Wednesday evening, as Fiorina joins 10 other candidates on the CNN mainstage for a second debate at 8 p.m.