Meghan McCain Jokes She's 'Certain' Carole Baskin Killed Her Husband After 'Dancing With The Stars' Premiere
Meghan McCain stands with much of America in her views on Tiger King's Carole Baskin. As Baskin took the stage to perform on Dancing With The Stars Monday night, McCain was just one vocal viewer who didn't want pop culture fanatics to forget that Baskin was once considered a suspect in her husband's disappearance.
Before the show even began, McCain was waiting for the moment Baskin would waltz onto the floor. Baskin is a big cat enthusiast who claims to dedicate her life to conservation efforts. Some, though, think there may be sinister history in her story, which saw her husband Don Lewis disappear in 1997.
In a fitting performance, Baskin danced a paso doble, to "Eye of the Tiger"—because of course her dancing premiere had to be tiger themed. She didn't do great, though, getting the lowest score of the night: a three.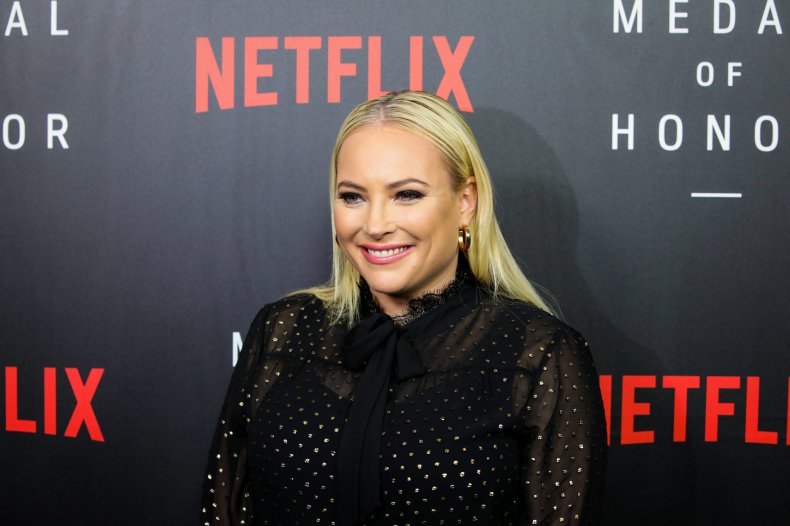 Baskin's not-so-good dancing was beside the point for most viewers, though, McCain included. "Carole Baskin is an absolutely terrible dancer and danced to eye of the tiger and definitely murdered her husband with sardine oil... and what am I doing with my life....?!?" she wrote on Twitter as Baskin took the floor.
While Twitter erupted with similar claims, it was a commercial that aired during Dancing With The Stars that really pointed at Baskin's past. The family of Lewis bought airtime for a commercial that questioned what really happened to Lewis, so all Dancing With The Stars viewers could see they still believe she knows how her late husband died.
The commercial offered $100,000 to anyone with helpful information about Lewis' disappearance. It mentions Baskin's name, too. "His family deserves answers," attorney John M. Phillips mentions in the clip. "They deserve justice. Do you know who did this, or if Carole Baskin was involved?"
Baskin has heavily denied involvement in Lewis' disappearance. She even slammed Netflix for diving into her controversial past after promising a documentary on animal conservation.
A comment about Lewis and Netflix resides on Baskin's website. "Don was not easy to live with and like most couples, we had our moments. But I never threatened him and I certainly had nothing to do with his disappearance. When he disappeared, I did everything I could to assist the police," Baskin wrote.
Along with the direct statement, Baskin uses thousands of words to outline Lewis's life, lies from Netflix and the rumor mill about his disappearance and to talk about their rocky marriage. You can read it all here.