Meghan McCain Calls Joy Behar a 'Bitch' on 'The View,' but Behar's O.K. With It
If you've watched an episode of The View since Meghan McCain joined the roundtable talk show in 2017, then you've likely seen her engage in heated debates with longtime co-host Joy Behar. It happened again during Wednesday's taping, but this time their spat ended with McCain calling Behar a "bitch."
It all started when hosts Whoopi Goldberg, Sunni Hostin, McCain and Behar discussed President Donald Trump's 2020 campaign, which he officially kicked off with a rally in Florida on Tuesday. Behar seemed to poke the bear a little too hard when she started making suggestive comments regarding McCain's thoughts about Trump's supporters.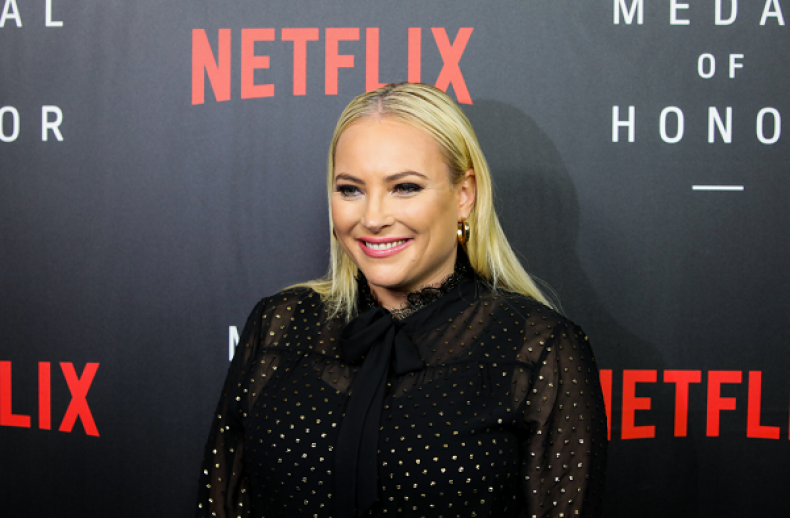 "Don't belittle the crowd. Don't belittle the enthusiasm. Democrats have a lot to come. A lot of people are enthusiastic, and when one of my producers were saying, 'Why do people love him so much?' It's not just they love Trump so much. It's they hate the same things Trump hates. That's what's going on."
Behar shot back and said, "Who? Black people, you mean? Immigrants? Who do they hate?"
Behar's comment appeared to be McCain's tipping point. "You know what, Joy, really, I come here every day open-minded trying to explain it, and it's not a fun job for me," the former Fox News contributor said. "I know you're angry. I know that you're angry Trump is president."
A heated debate ensued, and despite Goldberg's many attempts to calm them down, their argument only worsened. "I'm the sacrificial Republican every day," McCain stated.
When Behar followed up her comment with a sarcastic, "Awww," McCain replied, "Don't feel bad for me, bitch. I'm paid to do this."
Hostin intervened and asked the women not to refer to each other in that way, just as the show went to a commercial break. When they returned, Goldberg picked up the "spirited" debate, allowing McCain and Behar to explain their use of the term was all out of love. Goldberg noted the word was commonly flung around on past seasons of the show but a former co-host, who she wouldn't name, wasn't comfortable with it, so the women decided to stop saying it on the show.
"Joy and I call each other 'bitch' all the time and text each other 'bitch.' I know you're comfortable with it, she knows I'm comfortable with it," McCain explained. "I also enjoy fighting with you and she enjoys fighting with me."
She added: "I just want everyone to stop being so precious about our relationship, because it's almost 2020 and women can debate on TV in a spirited way without it being personal. And I know this is a big shock, but we get along backstage."
Behar shared in McCain's sentiments. "Even if it gets vicious—it does get vicious—we're both pugilistic and so its fine. I'm very straight in what I believe and so is she—we're gonna fight. And I don't care if you call me a bitch," Behar said.
While the women seemed to be fine with using the term to refer to one another, Hostin reminded them that some viewers were not.
Hostin's claims were echoed on social media shortly after the scene aired, when dozens of viewers took to Twitter to blast McCain for being disrespectful towards Behar.
See a few reactions from the ladies debate on The View below.