Meghan McCain Quotes About Her Father and Donald Trump: 'The View' Host Has Been John's Biggest Defender
Meghan McCain, daughter of Senator John McCain, who died Saturday afternoon after a battle with brain cancer, continued to support her father both in private and in public while he was back home in Arizona. She was also her father's biggest defender against President Donald Trump, who continued to mock the senator while he fought illness.
After his death, Meghan McCain released a statement about her love and admiration for her father. "All that I am is thanks to him," she said, and that she is determined to live up to his example.
On the campaign trail in 2015, Trump said John McCain, who was tortured as a prisoner of war in Vietnam, was not a war hero "because he was captured," and added, "I like people that weren't captured." Trump, who later attempted to clarify his remarks, made the comment in response to McCain denouncing the then-candidate for calling Mexican immigrants "rapists."
Meghan McCain, who was then about to join Fox News as a contributor, reacted with disbelief to Trump's attack on her father.
"I can't believe what I am reading this morning," she tweeted. "Horrified. Disgusted. There are no words."
Having become a co-host on The View in October 2017, Meghan McCain has been one of the main sources of updates about the senator.
"He is the toughest person I know. The cruelest enemy could not break him. The aggressions of political life could not bend him," she said of her father after he was diagnosed in July 2017. "Cancer may afflict him in many ways: but it will not make him surrender. Nothing ever has."
She has also regularly fired back against Trump's insults, which only increased after Senator McCain dealt a key blow to the president's hopes of repealing Obamacare last summer.
"I don't think [Trump] has obviously attacked him in a while, but when the news came out that he was, like apparently, allegedly making physical mockeries of my father's war injuries … I was deeply hurt by it," she said in February after Trump reenacted her father's thumbs-down vote on repealing Obamacare. "I don't believe he would go there again. I don't think at this point in his administration it would be beneficial to him in anyway."
Meghan McCain at the time added that her father was doing "really well." She added: "He's made this really incredible comeback. I think it's a very high likelihood he'll come back to D.C. at some point."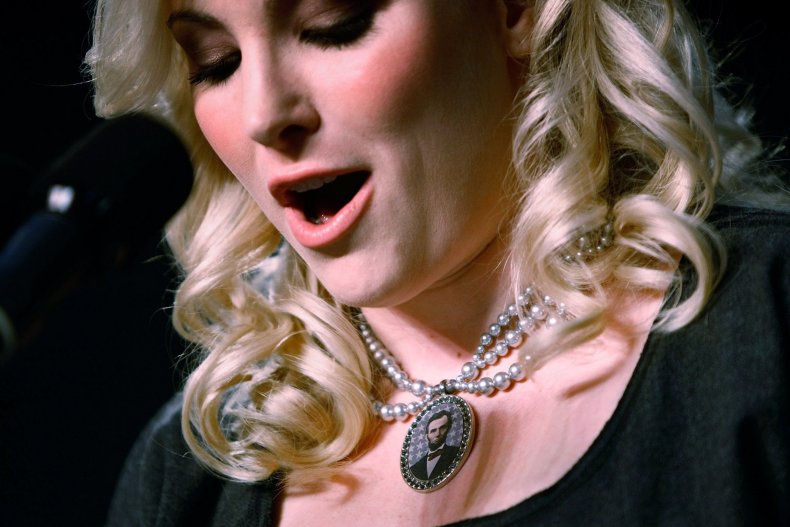 In May she again responded to Trump appearing to mock her father, accusing him of attempting to distract from his own political problems. "It's really good politics that they're doing right now, because they are trying to change the narrative ... not talking about all the other bad things that are going on."
She continued: "There was boos. It was elicited by President Trump at the rally."
"And it never stops being gross," she tweeted in June after Trump again blamed the senator on Obamacare.
More recently, she has said that she'll never get over the way the president has continued to go after her father during his battle with cancer. "Trump's "comments are never going to be OK with me, especially at this moment in my life. I'm never going to forgive it. I'm never going to move on from it," she said in June when she accepted the Lyndon B. Johnson Liberty and Justice for All award on her father's behalf.
Here is the statement Meghan McCain released Saturday evening after her father's death.