Meghan McCain Rips Trump for 'Sick and Cruel' John Dingell Hell Joke: 'History Will Forever Judge Him Harshly'
President Donald Trump faced backlash from both sides of the aisle for implying that late Representative John Dingell was in hell. One of the president's critics was View co-host Meghan McCain, whose father, former Senator John McCain, has also been a target of Trump's words.
"This is horrific. Just horrific. It's hard for me to eloquently say how disgusted I am by this," McCain posted on Twitter on Thursday morning.
As the House of Representatives voted to impeach Trump, he addressed his supporters at a campaign rally in Battle Creek, Michigan. About 100 miles from the district represented by Representative Debbie Dingell, a supporter of Trump's impeachment, the president turned the conversation to her late husband.
The president claimed he gave John "A-plus" treatment following his passing in February, much to the praise of his widow. John, who was looking down on the funeral proceedings, would have been thrilled, Trump claimed Debbie told him.
"Maybe he's looking up, I don't know," Trump quipped at the rally to a mix of groans and cheers.
The comment was widely condemned for being a low blow and inappropriate. In the first holiday season since her husband's death, Debbie posted on Twitter that the president brought her down "in a way you can never imagine" and harmed her healing.
Trump's known to engage in personal attacks against people he deems political rivals and it isn't the first time he's gone after a deceased member of Congress. In March, about eight months after John McCain passed away, Trump said he "never liked him much," during a speech in Lima, Ohio, and disparaged him on Twitter for being "last in his class" at the Naval Academy and voting against repealing and replacing Obamacare.
Meghan, who by her own account had a very close relationship with her father, has fired back at Trump over his remarks and threw her support behind Debbie. In a tweet on Thursday morning, she said she was "so deeply sorry" the Dingell family was being subjected to "this bile."
"Is this what the Trump family version of #BeBest is? Bullying widows at a public rallies? SICK," Meghan wrote, referencing first lady Melania Trump's anti-bullying BeBest campaign.
The View co-host called the comments "sick and cruel" and told the Dingell family to "take heed in knowing he only attacks people for whom he is threatened by their great legacies" and "History will forever judge him harshly," McCain concluded her tweet.
Representative Fred Upton, a Republican who voted against impeaching Trump, also criticized Trump for his remark at the rally. He posted on Twitter that he always looked up to John, a fellow congressman from Michigan. He called John both a "good friend" and a "great Michigan legend," adding that Trump's remark was uncalled for and worthy of an apology.
White House press secretary Stephanie Grisham told Good Morning America's George Stephanopoulos that she was "very sorry" for Debbie's loss and thanked the congresswoman and her late husband for their service to America. She explained that she hadn't spoken to Trump about the Dingell comment, so she couldn't speak to why he said it.
"He has been under…impeachment attack for the last two months and under political attack for the last two years," Grisham said. "I think that as we all know the president is a counterpuncher. It was a very, very supportive and wild crowd and he was just riffing on some of the things that had been happening the past few days."
Newsweek reached out to the White House through email but did not receive a response in time for publication.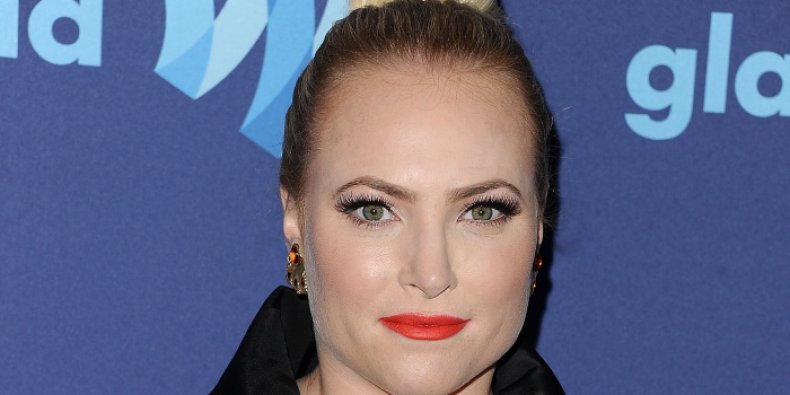 Meghan McCain Rips Trump for 'Sick and Cruel' John Dingell Hell Joke: 'History Will Forever Judge Him Harshly' | U.S.