Meghan McCain Says Alexandria Ocasio-Cortez Is 'Just Like Trump' on Twitter, Says Whatever She Wants
While many people struggle to find similarities between President Donald Trump and the Democrats on the other side of the aisle, when it comes to social media, Meghan McCain put Congresswoman Alexandria Ocasio-Cortez on the same level as the president.
During a segment on The View on Friday, the co-hosts discussed the role of social media in the political arena and the importance of leaders knowing how to properly use it. McCain acknowledged that it's been a long-standing belief that members of Congress are older and can't properly use technology to their advantage.
However, there are political leaders who have harnessed social media to draw attention to their platforms and relay messages, including Trump and Ocasio-Cortez.
"If you like what Ocasio-Cortez is doing with Twitter, I think she's just like Trump on Twitter," McCain said. "I think she doesn't care, does whatever she wants, says whatever she wants and it's two sides of the same coin."
McCain added that if people are mad at Trump about how he behaves on Twitter, they also need to be upset at Ocasio-Cortez's behavior as well.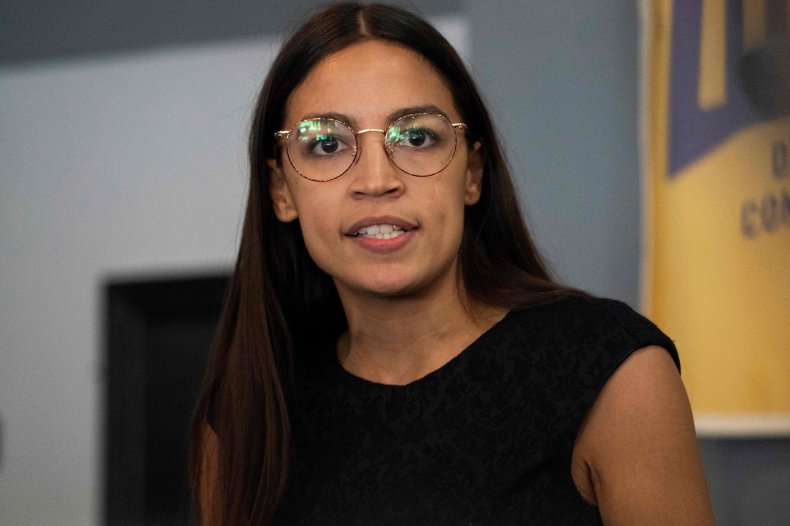 Although both Ocasio-Cortez and Trump have massive followings on Twitter, co-host Sunny Hostin disagreed with McCain that they use social media in the same way. Trump, she said, uses it to bully people and be mean to others, whereas, Ocasio-Cortez uses it to effectively send a message.
Ocasio-Cortez amassed more than 2.4 million followers on the social media site and has harnessed the power of Twitter so well that she taught her ways to Democratic members of Congress. On Thursday morning, the freshman congresswoman hosted a training session for her colleagues who wanted to learn how to effectively communicate on social media.
She told ABC News that her top tip for using Twitter was to "be yourself" and to write your own tweets so followers know it's coming from the member of Congress directly. Other tips the freshman congresswoman gave to members seeking to learn were:
"If you don't know what a meme is don't post a meme."
"If you're an older woman, talk like an older woman talks."
"Social media is not a press release. It's not a press conference."
Along with communicating her message on Twitter, it seems Ocasio-Cortez was successful at conveying her lesson in person as well. Following the training session, Representative Debbie Dingell said she learned that Twitter is about communicating yourself and what you're doing.