Meghan McCain to Senator Amy Klobuchar: 'Leave My Father's Legacy and Memory Out of Presidential Politics'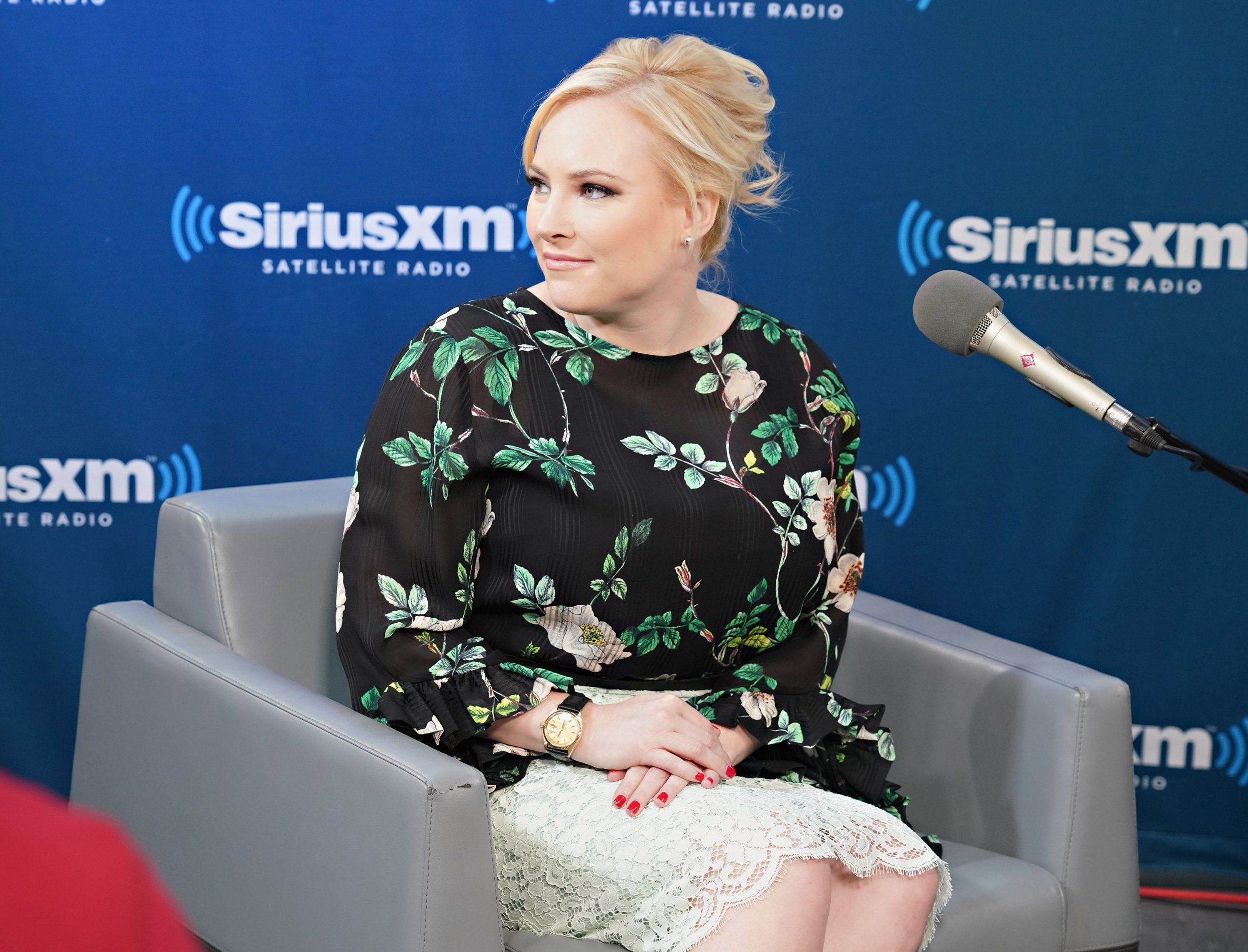 Meghan McCain on Monday urged Senator Amy Klobuchar (D-Minn.) to leave her father's "legacy and memory out of presidential politics" after the 2020 Democratic candidate said John McCain recited names of dictators during President Donald Trump's inaugural address in 2017.
"On behalf of the entire McCain family - @amyklobuchar please be respectful to all of us and leave my fathers [sic] legacy and memory out of presidential politics," McCain, a co-host on ABC's The View, tweeted on Monday.
While speaking at her birthday party in Iowa on Saturday, Klobuchar said she sat next to John McCain during the president's inaugural address and heard the former Arizona senator voice concerns about Trump as he was ushered into office.
"I sat on that stage between Bernie [Sanders] and John McCain, and John McCain kept reciting to me names of dictators during that speech because he knew more than any of us what we were facing as a nation," the 59-year-old Minnesota Democrat told the crowd. "He understood it. He knew because he knew this man more than any of us did."
Klobuchar's team defended her mentioning of John McCain in Iowa over the weekend as "simply sharing a memory."
"Senator Klobuchar had a long-time friendship with Senator McCain, she has defended him against President Trump's attacks in the past, and she has deep respect for his family," Amy For America Communications Director Tim Hogan told Newsweek in a statement on Monday evening. "While she was simply sharing a memory, she continues to believe that the best stories about Senator McCain are not about the views he had about President Trump: they are about McCain's own valor and heroism."
The Vietnam War veteran, who passed away on August 25, 2018, from a malignant brain tumor, had always been a prominent critic of Trump. The president also frequently lashed out at McCain in return.
Trump's comments against McCain dated back to 1999, when he publicly asked why the Arizona lawmaker was widely regarded as a war hero. "He was captured. Does being captured make you a hero? I don't know. I'm not sure," Trump said during an interview with Dan Rather.
Trump continued to echo the same sentiments throughout his 2016 campaign trail and into his presidency.
Despite McCain's death, Trump, who was not invited to the late senator's funeral, has continued to target him in various statements and tweets.
"So it was indeed (just proven in court papers) 'last in his class' (Annapolis) John McCain that sent the Fake Dossier to the FBI and Media hoping to have it printed BEFORE the Election. He & the Dems, working together, failed (as usual). Even the Fake News refused this garbage!" the president tweeted in March, referring to the Steele Dossier.
Later that month, Trump went after John McCain once again, saying he never got a thank you. "I gave him the kind of funeral that he wanted–which, as president, I had to approve," Trump told a crowd at a tank plant in Lima, Ohio. "I don't care about this, but I didn't get a thank you. That is OK. We sent him on the way, but I wasn't a fan of John McCain."
"I have to be honest, I've never liked him much," the president added.