John McCain Would Think Trump's Posthumous Attacks Are 'Hilarious,' Says Daughter Meghan McCain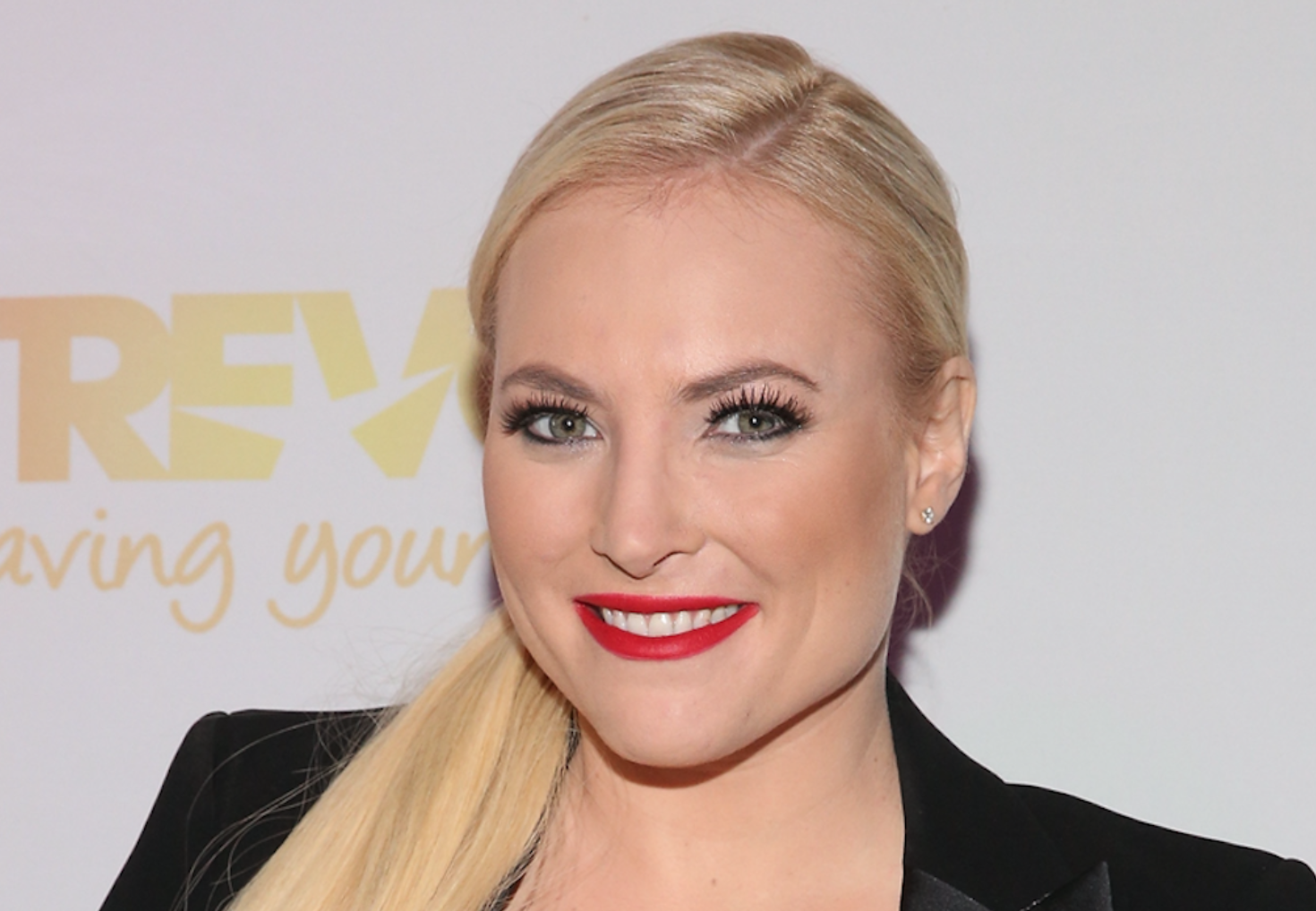 Meghan McCain, the daughter of late Senator John McCain, responded to President Donald Trump on Wednesday for again dismissing her father. Speaking with reporters the day prior, Trump said he was "never a fan of John McCain and I never will be."
"If I had told my dad, 'Seven months after you're dead, you're going to be dominating the news and all over Twitter,' he would think that it's hilarious that our president was so jealous of him," Meghan McCain said on ABC's The View, where she is a co-host.
Trump and the McCains have engaged in a back-and-forth public spat in recent months, as the president continues to levy attacks against John McCain, the Arizona Republican who was a decades-long public servant as a war hero and senator. The senator died on August 25, 2018, after battling an aggressive form of brain cancer.
"Do not feel bad for me and my family. We are blessed, we are a family of privilege," Meghan McCain said. "Feel bad for people out there who are being bullied who don't have support."
She urged Trump and others at the White House, rather than continue to disparage her father, to focus on the cyberbullied children and veterans who are committing suicide on a regular basis. First lady Melania Trump's signature initiative is "Be Best," and is, in part, an anti-cyberbullying campaign.
"Focus on these issues," Meghan McCain said. "These are the issues I beg the White House to pay attention to."
Trump's latest remarks about John McCain came while he was speaking with reporters in the White House while sitting alongside Brazilian President Jair Bolsonaro.
The president's point of frustration with the war hero, Trump said, was John McCain's vote against repealing portions of the Affordable Care Act, also known as Obamacare, in 2017.
"I'm very unhappy that he didn't repeal and replace Obamacare, as you know," Trump said. "They got to a vote, and he said thumbs down. I think that's disgraceful."
Some Republicans were swift to rebuke Trump, with Utah Senator Mitt Romney tweeting he could not "understand why the President would, once again, disparage a man as exemplary as my friend John McCain: heroic, courageous, patriotic, honorable, self-effacing, self-sacrificing, empathetic, and driven by duty to family, country, and God."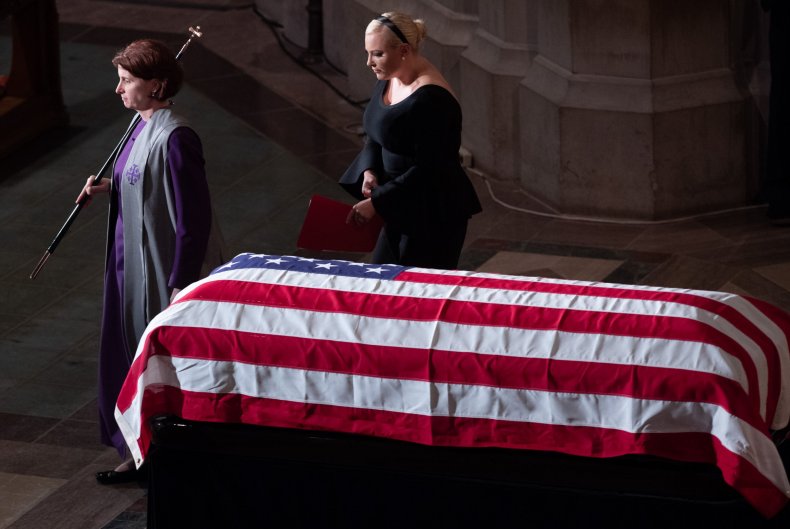 Trump has also repeatedly targeted John McCain in tweets, most recently saying in a Twitter rampage over the weekend that he had "stains" on his record as a senator, including the vote against Obamacare.
This, Meghan McCain said on The View on Monday, was evidence of the "pathetic life" Trump is leading.
"He spends his weekend obsessing over great men, because he knows it, and I know it, and all of you know it: He will never be a great man," she said.
Republican Senator Lindsey Graham, a Trump ally who was a close friend of John McCain's, has strongly pushed back against Trump's past attacks of the late senator. Absent of a Twitter statement, Graham called the president's weekend attack "a huge mistake" in delayed remarks to The Washington Post.
"[John McCain is] an American hero and nothing will ever change that in my eyes," Graham said. "I want to help this president. I want him to be successful. I'll help him where I can, but push back when I need to. When it comes to criticizing Sen. McCain and his service, I think that's a huge mistake."