Meghan McCain Says Trump's Syria Withdrawal 'Is The Worst Thing He Has Done in the Presidency'
Meghan McCain slammed President Donald Trump's combative interaction with Speaker of the House Nancy Pelosi in a tense Wednesday White House meeting, while also blasting the president's highly controversial decision to withdraw U.S. troops from northeastern Syria.
"His problem right now too, is that social media, everyone can see the atrocities that are happening right now in Syria with the Kurds," McCain, the daughter of late Republican Senator John McCain of Arizona, said Thursday during a segment of ABC's The View, on which she is a co-host. "It's all over social media, and I have been apoplectic for a week and a half now, and everything we said was going to happen is happening. Our allies are being slaughtered."
"It's the worst thing he has done in the presidency," she argued.
The comment came as the McCain and her co-hosts discussed Trump's interaction with Democratic lawmakers in the White House on Wednesday. Trump attacked Pelosi, the top Democrat in Washington, during the exchange in a way that other Democratic leaders found offensive and inappropriate. McCain agreed, accusing the president of acting in a sexist manner.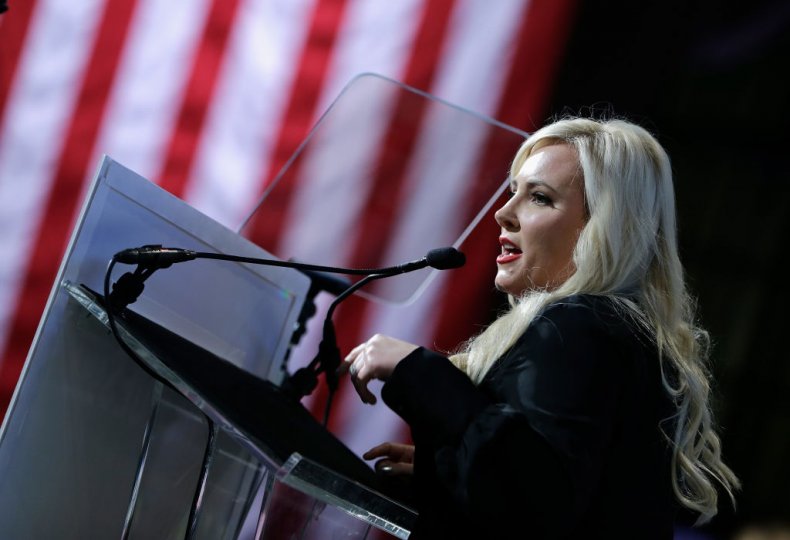 "If you want to say she got overheated — which it doesn't look like that in the picture," the conservative commentator said. "Calling a woman unhinged and shrill, it's a deeply sexist thing to say about Speaker Pelosi. I can't take what you are saying seriously in any way."
During the contentious White House meeting, Trump attacked Pelosi, the top Democrat in Washington, and reportedly argued that: "I hate ISIS more than you do." She replied by saying: "you don't know that." White House officials had called the meeting with Democratic leaders to discuss the president's controversial Syria policy, but the president made it clear from the beginning that he did not want to be there.
Republicans and Democrats have strongly criticized the president's decision to withdraw troops from northeastern Syria, which they see as abandoning the Kurdish-led Syrian Democratic Forces (SDF). Critics also argue that the withdrawal will embolden the extremist militant group the Islamic State (or ISIS), while also benefiting American foes Iran and Russia.
The House of Representatives, in a bipartisan move, voted overwhelmingly on Wednesday to condemn the president's Syria policy.
"We told them: 'Trust us. We have your back'," Texas Representative Michael McCaul, the top Republican on the House Foreign Affairs Committee and a co-sponsor of the resolution, said from the House floor just before the vote. "And what is happening now? The Kurds are being slaughtered as I speak in northern Syria."