Meghan McCain and 'The View' Hosts Admit to Falling Asleep During 2019 Oscars: I Asked Permission to Say That on Air
Meghan McCain and her co-hosts on The View were not entertained by the 2019 Academy Awards. The panelists spoke about the awards show, which aired Sunday night and the lack of a host to hold the show together.
McCain admitted she'd asked The View producers for input about her phrasing before sharing her opinion on live TV. "I fell asleep too, and I asked permission for me to say that on air, because I don't know what is, like, socially acceptable," she explained. "I did fall asleep."
The conversation began with Joy Behar asking her co-hosts what they thought of the awards show's decision to forgo a host. "My question to the panel is, how do you think they did without a host?" Behar asked. She was the first to admit to falling asleep before the show ended. "To me it seems weird, although I was asleep most of it."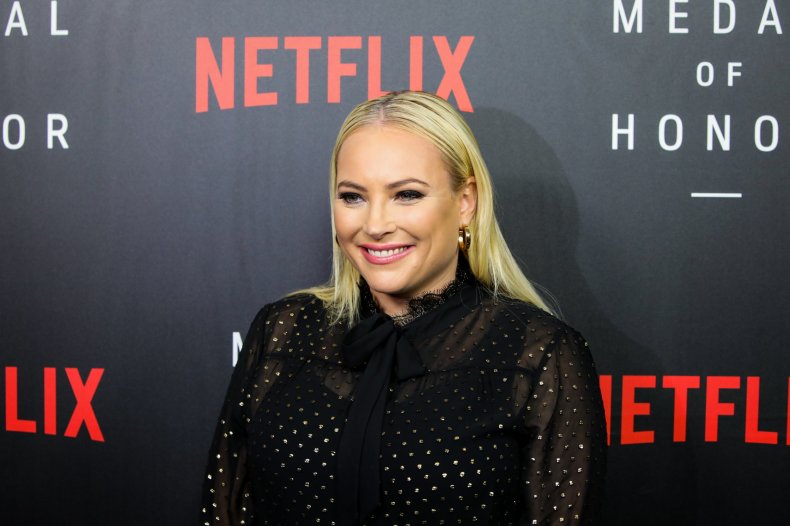 The awards ceremony was scheduled for a three-hour time slot. It was not the first year the show went without a host, but it was the first year in recent memory to have a show solely built around celebrities presenting awards.
Sunny Hostin was the next to chime in, and she said the show fell flat without a host.
Co-host Abby Huntsman disagreed with the premise that the ceremony needed a host, but did say she fell asleep during the show. "I actually didn't even notice many times there wasn't a host," she said, which was met with shock from Hostin. "I always fall asleep through the awards shows—I know this is probably not the popular point of view—but I kind of liked no host. I wouldn't be surprised if other awards shows end up going that route because they realize it's a lot of work. A lot of people don't want to do it because it doesn't always help their career."
The hosts also discussed the "Shallow" performance by Lady Gaga and Bradley Cooper, from best picture–nominated A Star Is Born, which Behar said "fogged up" televisions across America from its sensuality.
"They need to get a room, these two," she followed up.
Huntsman agreed about the spark between Gaga and Cooper, though the pair are not dating. "Their chemistry is so hot it actually scares me," she said.
The hosts then spoke of actors who had great on-screen chemistry, and realized many of them went on to get married. Cooper's girlfriend, model Irina Shayk, was in the audience during the performance many called extremely intimate.