Meghan Says Serena Williams Made Pregnancy Look 'Sexy': 'I Just Waddled'
Meghan Markle has praised her friend Serena Williams for making pregnancy "look so sexy," while she "just waddled around" while expecting.
The two celebrities spoke about their experiences as parents during Williams' appearance on the inaugural episode of Meghan's solo podcast Archetypes, which was released on Spotify Tuesday.
Tennis ace Williams and her husband Alexis Ohanian welcomed their daughter Olympia in September 2017, while Meghan and Prince Harry became parents to their son Archie in May 2019. The royals' daughter, Lilibet, was born in June 2021.
During the podcast interview, Williams spoke about the recent announcement that she would be retiring from playing tennis professionally, focusing on her independent business pursuits, and having more children.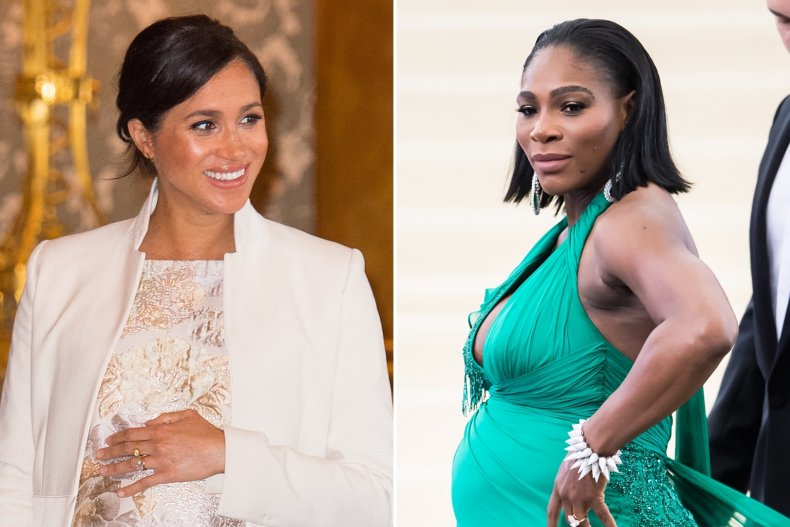 "I'm retiring professionally, but it's also an evolution," said Williams, who has been friends with Meghan for several years. "I'm doing more business things. And I really want to expand my family. And, you know, I've been putting it off for so long.
"And as a woman, there's only so, so long you can put that off. And, you know, other people out, other men out there can continue to play.
"But I love being a woman and I love, I loved being pregnant. You know, I was one of those. I was like, 'Oh, I love this...I'm so happy.' Like, I was literally one of...those women."
"Forget it," responded Meghan. "It's just like everything. You made pregnancy look so sexy. I just waddled around. I was just tired. So tired. Oh my God."
"I was the annoying one," said Williams, who is reported to have hosted Meghan's baby shower in 2019 ahead of the birth of her first child. "You were under a lot of stress.
"Yeah, it's true," Meghan conceded, with neither specifying what that stress was.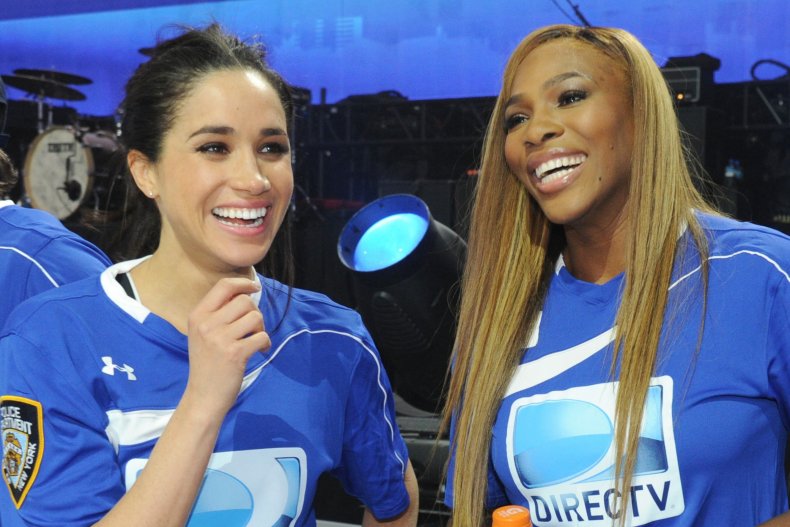 "But I have to say that it's just I look forward to it," Williams continued. "I've been fortunate enough to play tennis really well, but I think my best is being a mom. I think I can really be really good at that."
Elsewhere during their conversation, Williams returned the praise to Meghan, as she spoke of the support that the former Suits star and Harry had provided while making Williams' decision to step away from the sport that catapulted her to stardom.
Williams told Meghan that she "just wanted you to just understand what it meant to have your support and for H's support, for everything. Because it's been hard, you know, like you've been in the locker rooms where I've been really down and debating 'Why am I even doing this?'
"But ultimately, I love what I do and that's why I'm still doing it. And it's good to have a chance to go out there and have a nice goodbye, but I definitely, will be very emotional. But...it's not sad tears, but there are sad tears, but it's not like the tears were like, are you okay, Serena? You know, it's different. It's totally different.
"And honestly, I don't know how I'm going to feel in three weeks or four weeks. I just, I don't know. My whole life has been one thing. And so now I can focus on Serena Ventures, which I'm excited about."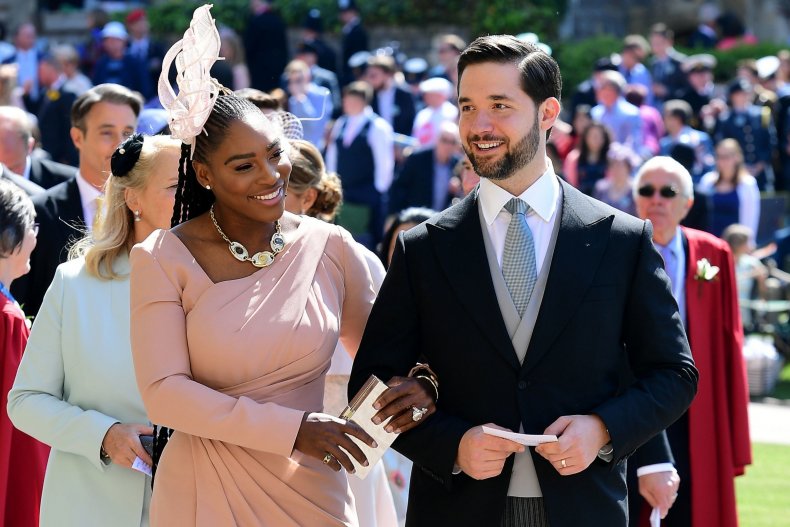 Early in the 57-minute podcast episode, Meghan introduced Harry, who had walked in as the duchess began her remote conversation with Williams.
"You wanna come say hi? Look who just popped in," Meghan said, before she and Serena were heard imitating an English accent.
"How you doing?...I like what you've done with your hair! That's a great vibe," the prince said before telling the athlete to "come and see us."
After Meghan told Harry that she and Serena would make a plan, he exited the room and told the pair to "have fun."
The Archetypes podcast was created to examine the labels in modern-day society that attempt to hold women back. It is produced by Meghan and Harry's Archewell Audio production company in conjunction with Spotify.
Its release signifies the couple's first significant content unveiling of 2022 resulting from the media deals they signed with Spotify and Netflix following their stepping down as full-time working members of the royal family in 2020.
In December 2020, the couple released a special holiday episode of a joint podcast with Spotify under the Archewell Audio name, the audio production arm of their Archewell organization.
The special featured cameo appearances from celebrities such as Tyler Perry, James Corden and Sir Elton John. Since then, Harry has not announced any further podcast projects.