Megyn Kelly Just Landed a Massive Book Deal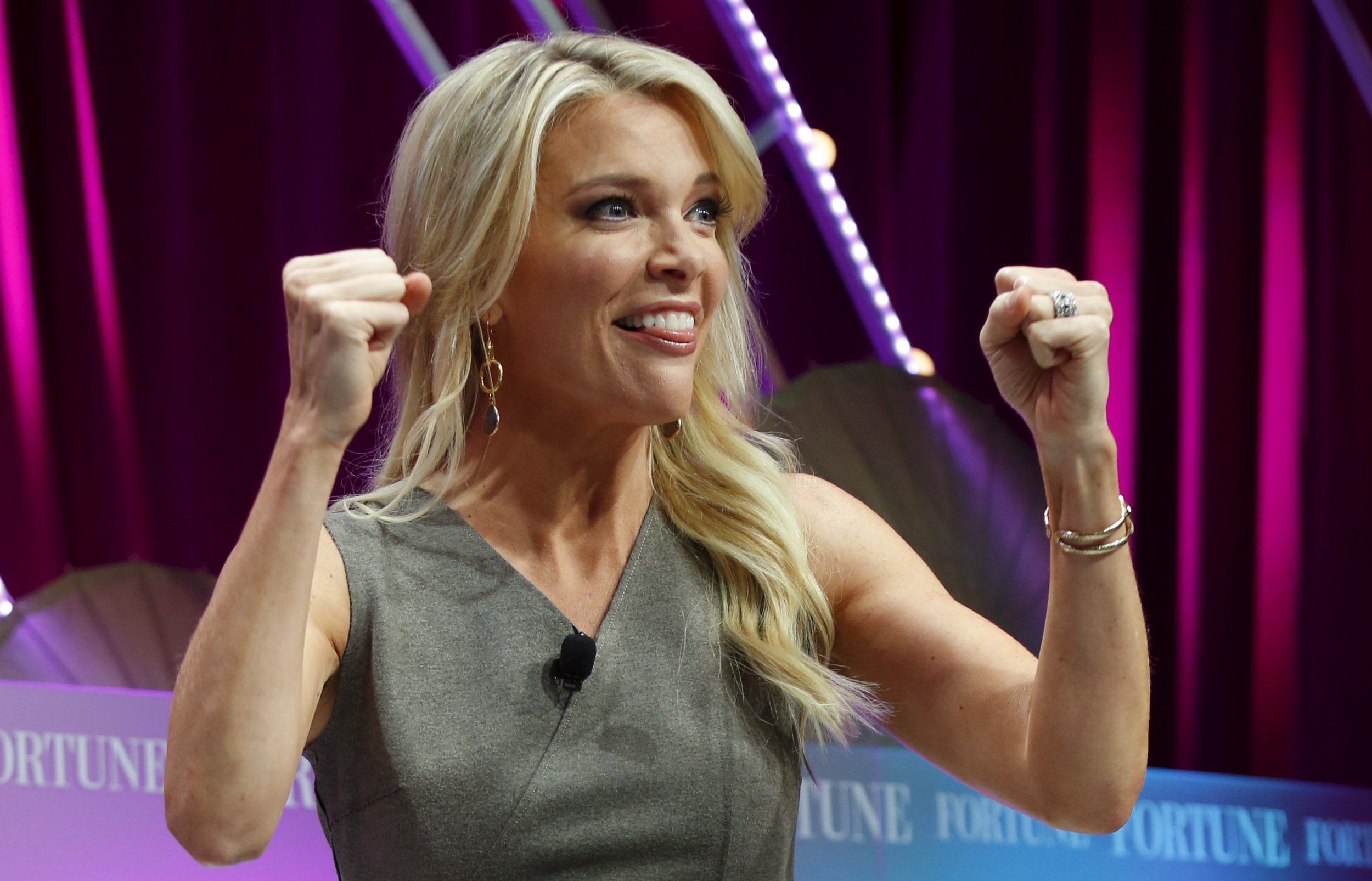 Megyn Kelly was already a popular Fox News host before the 2016 election cycle began last summer, but she could never have predicted the level to which her profile would ascend after posing one simple question to Donald Trump during the first Republican debate in August. Now, six months and countless Trump tweets later, Kelly has landed a book deal with HarperCollins that could be worth up to $11 million.
"It's been a surreal six months, because we never anticipated that anybody would react to the questions in that particular way," Kelly told Jimmy Fallon Thursday night on The Tonight Show. "You just have to keep your head down, put your shoulders back and forge forward."
The question in question was about Trump's history of sexism, and the then-upstart candidate did not take too kindly to the implication that he is a misogynist. After the debate he tweeted that Kelly "really bombed tonight" and that she was "not very good or professional." He continued to lambaste her in the following months.
Trump's hatred of Kelly endured to the point that he opted to sit out the last Republican debate before the Iowa caucus because she would be moderating. Once again, Kelly found herself at the center of the media's attention. As she has learned, if name-recognition is what you seek, there's no better figure around which to orbit than Donald Trump. Kelly has never been more popular.
Now, Kelly has parlayed her elevated profile into an exorbitant $11 million book deal with HarperCollins. Specifics as to the nature of the book have not yet been announced, but it is expected to be released this fall, just in time for the election. For a sense of the scale of Kelly's deal, in September, Amy Schumer sold the rights to her upcoming memoir for somewhere between $8 and $10 million. In 2008, in the wake of America's introduction to her Sarah Palin impression, Tina Fey nabbed $6 million for her memoir Bossypants. Keith Richards got $7 for his popular autobiography, Life.
Though Kelly is cashing in on her role in the 2016 election, as she mentioned to Fallon, there is one big downside to drawing the ire of Trump: "I can no longer go on Twitter."