Megyn Kelly Says Kavanaugh Accuser Christine Blasey Ford 'Isn't in a Position to Demand Protocols'
NBC News anchor Megyn Kelly believes the woman who has accused Supreme Court nominee Brett Kavanaugh of attempted sexual assault is "running out of options," and should testify before the Senate Judiciary Committee on Monday.
Christine Blasey Ford has alleged that Kavanaugh sexually assaulted her at a house party when the two were teenagers, and said she was prepared to testify publicly before the Senate Judiciary Committee. But she has since requested an FBI investigation into her allegations before she testifies.
Discussing Ford's request, Kelly, who said she had been sexually harassed during her time at Fox News and has urged other women to speak out about their experiences of being harassed, said in an interview with MSNBC's Chris Matthews on Wednesday that Ford was not in a position to demand protocols.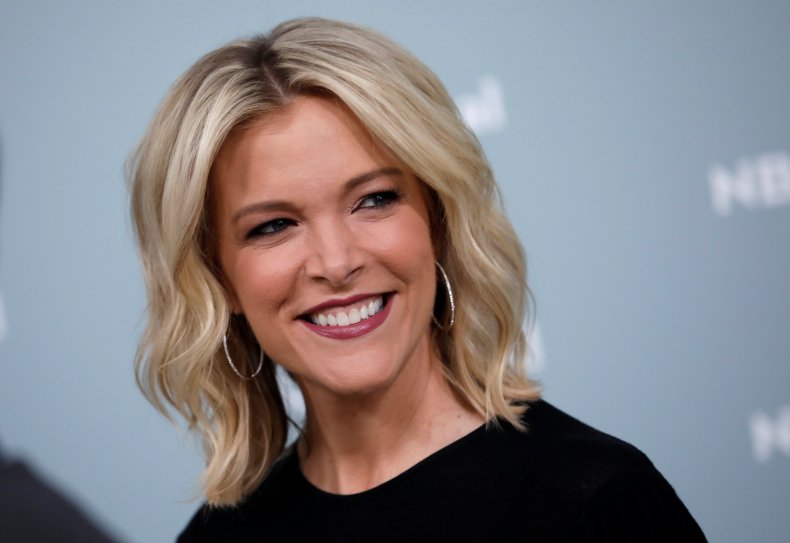 "I think Dr. Ford is running out of options," Kelly said. "I think she needs to show up on Monday and offer her testimony if she wants to be heard because for better or for worse, she is not in charge of this. The Senate is in charge of this. That committee is in charge of this and their obligation is to provide advice and consent to the president on his judicial nominee so they get to decide what will inform that decision."
Kelly also discussed the fact that an offer had been made to send someone to California to interview Ford, alongside the offer to reopen the hearing, saying: "She's rejected all of those. Senator [John] Cornyn is right. She isn't in a position to demand protocols. It's not her right."
But numerous Democrat lawmakers disagree and have lined up behind Ford, whose lawyers argue that it is unrealistic to expect her to testify on Monday.
"We should honor Dr. Blasey Ford's wishes and delay this hearing," Senator Dianne Feinstein said in a statement. "A proper investigation must be completed, witnesses interviewed, evidence reviewed and all sides spoken to. Only then should the chairman set a hearing date.
"I hope that each and every one of us will immediately denounce the horrific treatment of Dr. Blasey Ford. That this brave woman is receiving death threats and has been forced to flee with her family is appalling and heartbreaking. This abuse must stop. We're better than this."