Megyn Kelly Slams Sarah Silverman's NSFW Trump Tweet, But the Comedian Fires Back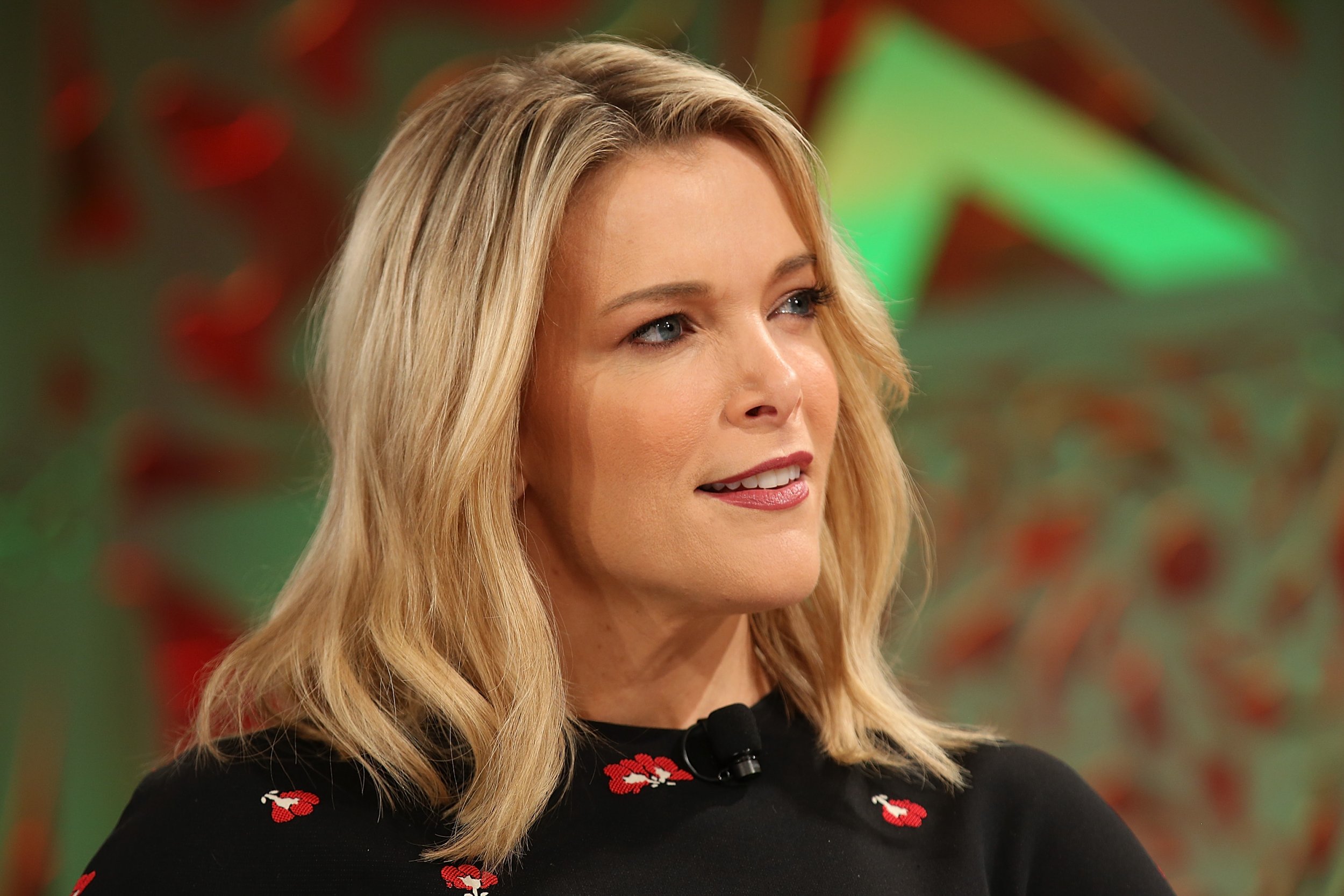 Megyn Kelly denounced Sarah Silverman on Tuesday after the comedian took aim at President Donald Trump in a tweet laced with profanity and not safe for work imagery.
Silverman, 48, called out Trump after the president slammed Senator Amy Klobuchar for announcing her 2020 presidential election campaign. Trump said Klobuchar spoke "proudly of fighting global warming" as she stood "in a virtual blizzard of snow, ice and freezing temperatures."
Silverman condemned his statement. "No point in explaining how mind-blowingly stupid this tweet is so I'm just gonna go with F*** YOU, and also add that you are a smelly penis hole with balls that touch water. Eat s***, you greedy t***," she tweeted Monday.
Kelly, unamused by Silverman's foul-mouthed comments, pointed out Silverman's association with the Walt Disney Company, who distributed her Ralph Breaks the Internet film in November 2018. "This woman wants to star in children's movies produced by Disney. (And just did, in Ralph Breaks the Internet.)," the Fox News alum tweeted Tuesday.
Silverman argued it was okay for them to share different opinions. "It's true! I am a blue explicit often political comedian and also love doing voices for children," she tweeted. "I know it's easier if people are one thing but no one is, not even you! We all have many sides and I think that's ok. Peace Ma."
"Ps I'm more offended by a president who denies a real threat 97% of scientists beg him to take action on while creating a fake threat out of at-risk brown people at the border," she wrote in another tweet.
Silverman then reminded fans in a third tweet that Ralph Breaks the Internet is "out on digital TODAY."
While the I Love You, America alum was slammed by Kelly, she attracted support from fellow actors. Patton Oswalt said Silverman had an "eloquent, elevated and useful." Whitney Cummings suggested that "kids love penis hole jokes."
"'This woman' happens to be a brilliant, badass feminist with more curiosity and compassion than most of us combined," Olivia Wilde commented below Kelly's original tweet. "And I can only hope my kids grow up to be like her."
Silverman's dislike for Trump is no secret, though she once claimed she's "thankful" that he was elected into office and even argued he's "done some good."
"More people and issues are visible just based on the motive of Trump trying to make them invisible," Silverman said during an I Love You, America monologue in November 2018. "Congress in 2019 will be the least white and least male of all time. Our Congress will look a little less like a country club and a little more like our country."