Megyn Kelly Slams Donald Trump White House for 'Hypocrisy' Over Anger at Samantha Bee
NBC host Megyn Kelly has been on the receiving end of crude remarks from President Donald Trump—and she was quick to point out on Friday what she saw as hypocrisy from a White House that's expressing horror over the use of a vulgar word.
The White House, and Trump himself, have railed against comedian Samantha Bee, who called the president's daughter, Ivanka, a "feckless" [c-word] on her TBS show this week.
"The collective silence by the left and its media allies is appalling," said White House press secretary Sarah Huckabee Sanders in a statement. "Her disgusting comments and show are not fit for broadcast, and executives at Time Warner and TBS must demonstrate that such explicit profanity about female members of this administration will not be condoned on its network."
Kelly on-air Friday agreed that standards are different for GOP women, but pivoted to quickly slam the White House for hypocrisy.
Newsweek subscription offers >
"I know the media writers, and so on, there's definitely a double standard when the woman under attack is a Republican versus a Democrat. It shouldn't be," Kelly said on her show Megyn Kelly TODAY. " But it's also the height of hypocrisy for the Trump White House to be saying there's a double standard. When it comes to—they're upset about a sexist, crude remark? The Trump White House. Are they kidding me?"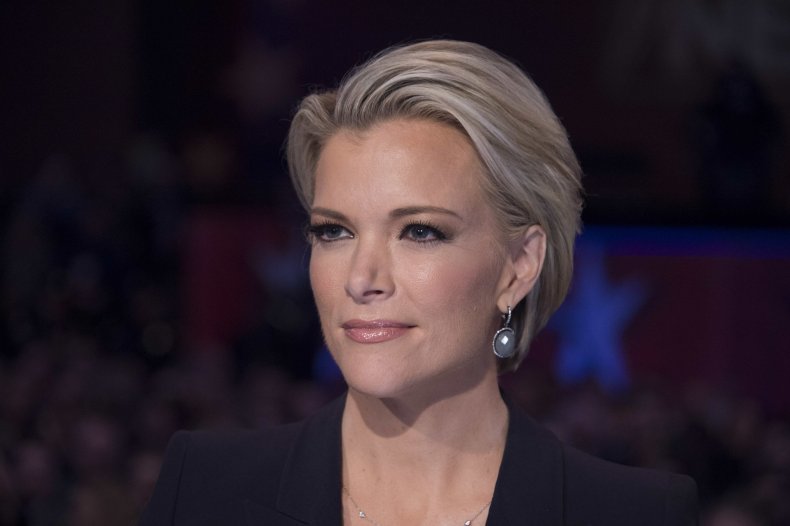 Kelly then brought up when she challenged Trump in 2015 on some of his past remarks about women during a presidential debate.
"I looked Donald Trump in the eye and listed just a small sampling of his sexist remarks about women at that presidential debate and his response to me, famously, was 'What I say is what I say. And we've gotten too PC in this country,'" Kelly said. "And that resonated with many people. That was his answer. That's what he ran on. That's your position, that's the door you opened, willingly walked through [and] the example you set. Now to come out against Sam Bee and for them to be feigning horror is a little surprising."
Newsweek subscription offers >
Bee has apologized for her comments, but Trump slammed the comedian on Twitter Friday morning, calling for her show to be canceled.
"Why aren't they firing no talent Samantha Bee for the horrible language used on her low ratings show?" the president posted. "A total double standard but that's O.K., we are Winning, and will be doing so for a long time to come!"
Megyn Kelly Slams Donald Trump White House for 'Hypocrisy' Over Anger at Samantha Bee | U.S.