Megyn Kelly Questioned If Starbucks Wants to 'Deal With a Mass of Homeless People' With New Store Policy
NBC host Megyn Kelly questioned whether Starbucks wanted to deal with the possibility of homeless people entering their establishments with the company's new policy to allow noncustomers to use the facilities.
During a Wednesday segment on the NBC show Megyn Kelly TODAY, Kelly and three panelists sat down to discuss the closing of 175,000 coffee shops for racial-bias training for the coffee company's employees. Kelly admitted that the anti-bias training was a good thing, but she suggested that the new policy will cause others to take advantage.
"The part of this that's getting lambasted is now you don't have to buy anything to go into the Starbucks," she said. "You don't have to buy anything to use the restroom. And so paying customers are now complaining."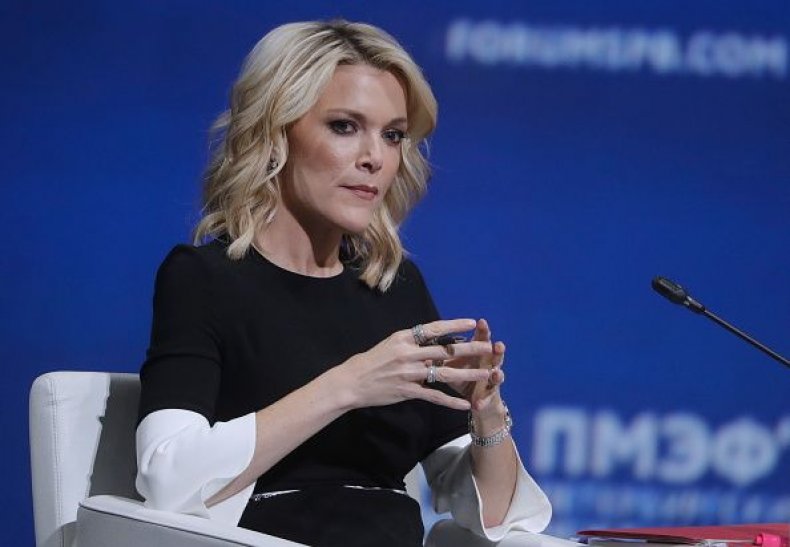 Panelist Jenna Bush Hager said she understands both points of view, but she said it was "compassionate" that the coffee chain would allow homeless people to sit in the café.
"I see the other side of it. I think some of these people don't have places to go. I've seen people sit in our local Starbucks here in New York City that are homeless, that don't have another place," Bush Hager said.
Kelly said that "it wasn't the solution" and said that places like churches and shelters are better suited for people who are homeless.
"For the paying customers who go in with their kids, do you really want to deal with a mass of homeless people or whoever is in there? Could be drug addicted—you don't know when you're there with your kids paying for the services of the place," Kelly said.
Kelly then slammed Starbucks for having rapper Common participate in the anti-bias training, saying that the musician has a history of degrading remarks about women and homophobic lyrics.
"I'm just saying, if we're going to hold up somebody as an example to teach on bias, maybe we should be sensitive to that person's entire record," Kelly said.
The racial-bias training is in response to the nationwide backlash after a Starbucks employee in Philadelphia called the police on two black men, who were accused of "trespassing" for sitting in the café and not ordering anything as they waited for a friend.
The company has since apologized to Rashon Nelson and Donte Robinson for the incident. The two recently settled with the city for a $2 payment and a promise that Philadelphia will give $200,000 toward a program that will help young entrepreneurs start their business ventures.