Jailed for My Music: Mehdi Rajabian on His Hunger Strikes, Solitary Confinement, and Album for Peace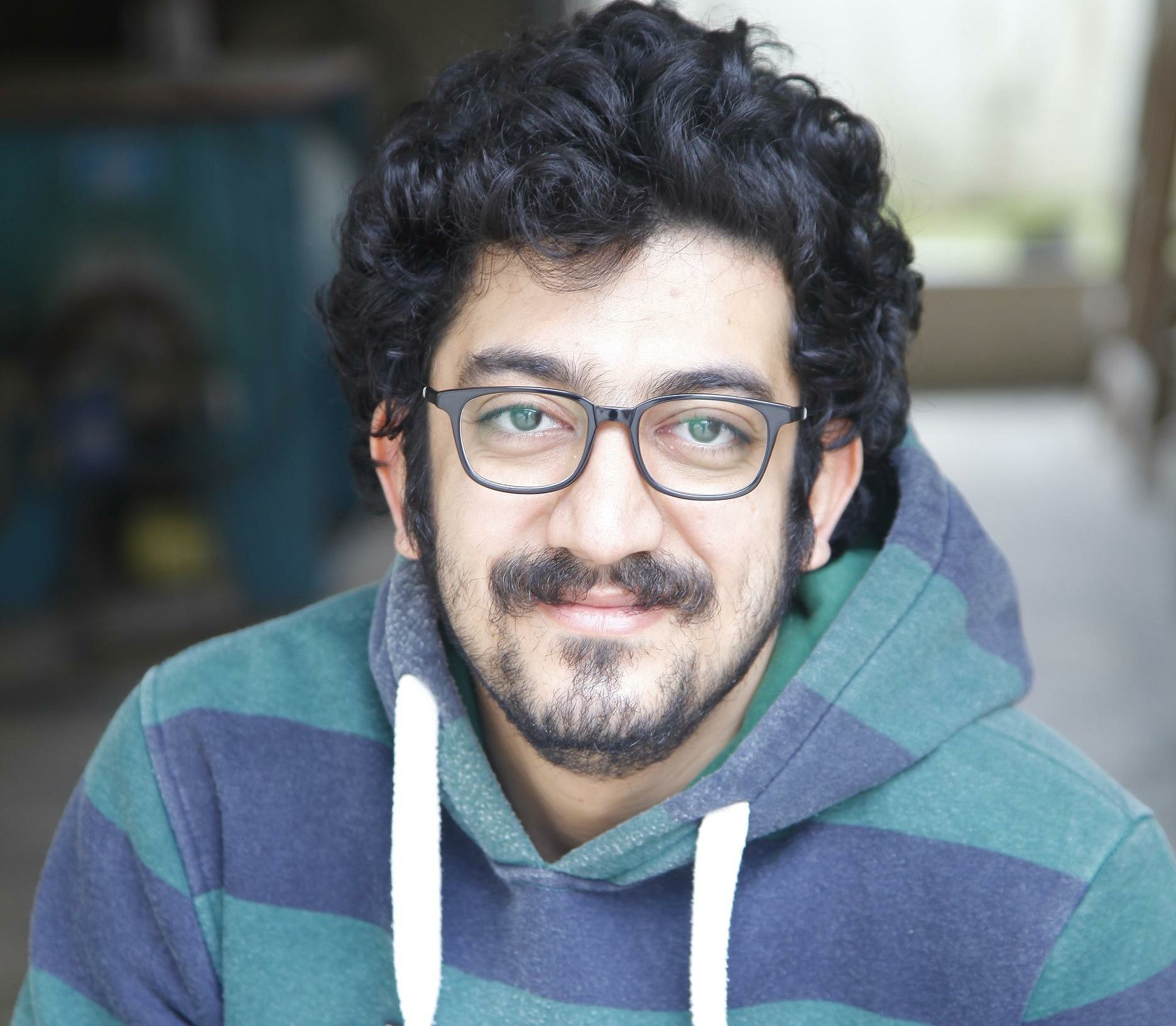 Mehdi Rajabian is thirty years old. A music lover from a young age, the creative arts forever beckoned to him. His appreciation of music took him on a journey from a young composer to the owner of a production company, helping others like him create music that—in his home country of Iran—can cost an artist their freedom.
Rajabian has paid for his work with more than six years of his life. But out of prison on a temporary bail, he is doing precisely what might land him back inside again: making more music, this time reaching out to collaborate with artists across the boundaries of a fractured, deeply suspicious Middle East.
The album—Middle East—will be released by Sony Music Entertainment on Friday. Its message, Rajabian says, is one of peace and human rights in one of the most tumultuous and violent regions in the world.
Rajabian is currently out of prison on temporary bail. Speaking with Newsweek about his newest project—despite acknowledging risk of further punishment for doing so—he vowed to continue producing his music.
Rajabian was interested in music from an early age, but the art form was never just an audible experience for him. "The philosophy of music and the message it carries is always the most important part for me," he explained. "Music is made by using physical items and combining time and voices, but it isn't the true result of these instruments and mathematics unless it has a philosophy or a message to go along with it. Music, just like other arts, gives us the opportunity to carry these elements out into the world."
His love of music led him into Iran's underground music scene, where artists and aficionados create and enjoy art otherwise unacceptable in the theocratic nation. Certain genres and artists can only flourish in such spaces.
In the mainstream, musical instruments cannot be shown on television and even female vocals are banned. Indeed, one of the charges against Rajabian was publishing music which included a female voice. Others included insulting Islamic sanctities, spreading propaganda against the system and illegal audio-visual activities.
Iran—and especially Tehran—has a storied, if still relatively small, underground music scene. Susanne Regina Meures, the director of the 2016 documentary "Raving Iran", spent around 18 months in the country charting the journey of two DJs trying to produce music and organize raves while dodging the authorities.
It took Meures almost a year to even find people willing to have their story told—the two eventual protagonists Anoosh Rakizade and Arash Shadram. "Everyone was interested and everyone liked the idea of being in a movie, but in the end everyone was too scared," she recalled. "I did promise them i would not show their faces, I would not reveal their identities, but there is so much mistrust."
Like the musicians she was covering, Meures had to work under the radar. She smuggled equipment into the country, smuggled footage out of the country and used unusual filming methods to tell the story. "I was shooting on an iPhone, I was shooting on a tourist camera…half of the time I used a shirt that I had made at the Bazaar which was very James Bond-like, it was a shirt I could hide the iPhone in, so I was shooting from the chest."
"Basically every single step of this film-making was difficult," Meures surmised.
'It's not at all about fun'
Rajabian explained that such hardships obstruct, but also inform the music he produces. "It's not at all about fun and amusement for our listeners," he said. The composer's work eventually spawned a company called Barg Music, which undertook the risky work of recording, producing and publishing alternative music. Six years later, Rajabian was arrested at his office alongside his brother, and his company was seized.
Only music with "short expiration dates" designed purely "to amuse people will be permitted or encouraged by the government," he said, "because their music wouldn't be of any support to human rights."
"It might be hard to believe for the rest of the world, but here, a simple art activity can ruin its artist's life. That's why many artists censor themselves automatically, and not much of good music comes out of Iran," Rajabian explained.
"I don't censor myself, because I don't recognize myself as an underground artist. I produce whatever real ideas comes in my mind, even if I go to prison for years."
Rajabian has suffered two stints behind bars. In the first, he was kept in solitary confinement for three months before he was able to bail himself out. But the second saw him jailed for six years, fined and banned from musical activities forever. After around 18 months in a general prison ward, he is now on temporary bail.
"A person shouldn't experience some things in their lifetime," he said. "One is solitary confinement, which kills the soul, and then food strike, which kills the body. I went through both of them." The longest hunger strike lasted for a month, he said, and was driven by the terrible conditions and lack of medical care inflicted upon prisoners.
But even his experience in prison served as inspiration. Indeed, it was where the idea for the Middle East album came to him. He recalled he was put on the same ward as Somali pirates as an added punishment, but instead they became his friends. "They would sing me their folk music and poems," he said, and still today Rajabian has "a hand-written souvenir from their leader, which is a humanitarian poem." He has posted the poem for all to see on his Instagram page.
"The only motivation I had, to keep it on, was creating art," Rajabian explained. Bail brought him reprieve from prison, but for Rajabian, Iran itself is simply an even larger cell.
Peace through music
His latest piece of work brings together musicians from 12 Middle Eastern nations, every song carrying the message of peace. "We work against the oppressive regimes. We say 'No' to war, to suppression, to human rights violations and to poverty," Rajabian explained.
Many of the musicians have struggled through their own traumatic experiences. Some have been imprisoned like Rajabian while others have found themselves in the crossfire in countries like Yemen and Syria. "Maybe it's hard to believe, but one of our musicians could hear the sound of bombs exploding while he was creating his music," Rajabian said. Another artist made music "in a boat, in the middle of the sea" while fleeing as a refugee.
War-torn Yemen is represented by an artist named Alfares, while Mohamed Saed sends his contribution from Egypt—only now stabilizing under a military dictatorship. The Iraqi and Palestinian communities that have suffered from decades of violence and repression are represented by Basem Hawwar and Wasim Qassis.
Even the album cover art was created by Reza Deghati, an Iranian photographer who was jailed for more than three years for his art.
"I really felt like I have to carry the message of peace to the world by using music," Rajabian explained, and stressed that he has tried to do so using the tones and notes synonymous with Middle Eastern music and culture.
An ambitious artist, Rajabian wants his album to strike a chord with those who can make a real difference. "I hope to affect those who rule the world and have the power to make changes with my music," he said.
"I hope for a day in which we don't have to make music to express the simplest desires of human rights. For me, notes will always be as bullets and instruments will be as guns. And I'll be a soldier."