'Mein Kampf' to Be Published in Germany for First Time Since 1945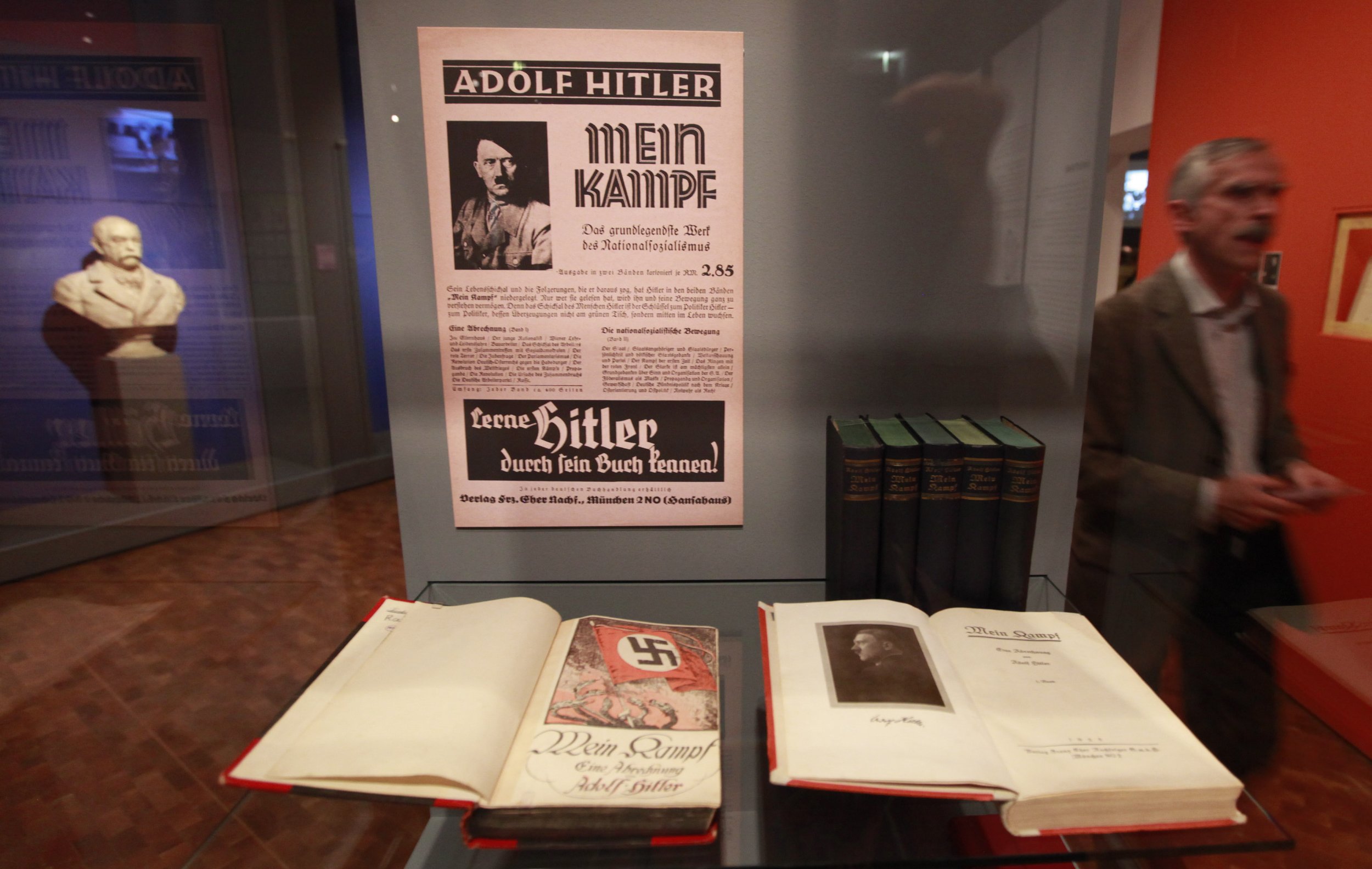 Hitler's autobiography is to be published in Germany for the first time since his death in 1945. The Munich Institute for Contemporary History (IfZ) has set out more details about its heavily annotated version of Mein Kampf, to be released next year, a book which is currently only available in antiquated editions or online.
The state of Bavaria inherited the copyright from the Nazi's Franz-Eher Publishing House upon the dictator's death, and blocked publication of it in agreement with the federal government. However the copyright of a book runs out 70 years after the death of the author in Germany, paving the way for its publication once again.
It is not illegal to own, buy or trade the book in Germany, a fact that the IfZ's deputy director, Dr Magnus Brechtken, says is still lost on some people.
"Time and again people think it's a forbidden book, but no, it's just a book, and it is forbidden to republish it due to the copyright," he says.
Dr Brechtken explains that the IfZ's new critical edition sets the infamous writing in its correct historical context. It will be around 2,000 pages long, made up of academic articles and the original 748 pages that Adolf Hitler began writing in 1923.
The Bavarian government pledged financial support to the project in 2012, citing the importance of "demystifying" the work, before withdrawing support in 2013 after a visit to Israel reportedly changed prime minister of Bavaria Horst Seehofer's mind.
On whether it is wise to publish such a controversial book, Dr Brechtken says: "It depends on your perspective. We share the views of victims who say they don't want to have their traumatic experiences repeated from 1930s and 1940s, but it is our job to do the research on the origins of and reasons for national socialism. To learn about why it came about and what it means for the future of German society."
"We find it absolutely necessary to provide the public with academic, research-based information about historical areas and periods. Hitler was of course one of the central figures for the first half of the 20th century, what he produced in the 20s and 30s already is already studied in critical editions."
However, there could still be barriers to publishing Mein Kampf, which means My Struggle, in Germany. Due to the anti-semitic nature of the book, publishing versions of Mein Kampf that are not heavily annotated could amount to inciting racial hatred in German law, and the final version from the IfZ will reportedly be judged on this basis.
Dr Brechtken sought to downplay the significance of publishing Mein Kampf once again, saying it is just a historical text that is already available in Germany to those who want to read it.