America's Got Talent is back for a jam-packed Season 13 with returning judge Mel B seeking to find the best yet-to-be-discovered acts alongside her fellow judges.
Mel B, 43, who first rose to fame through the Spice Girls, joined the popular competition show as a judge during Season 8 as Sharon Osbourne's replacement in 2013. It may come as a shock for AGT fans, but Mel B said she doesn't encounter contestants who audition with Spice Girls songs "that often." For those that do, she said "Wannabe" is a popular choice.
"When they do it, it's either really, really good or terribly, terribly bad—which I find funny," Mel B told Newsweek. "Simon [Cowell] will always have a comment, like: 'Oh my god, they're so much better singers than you guys."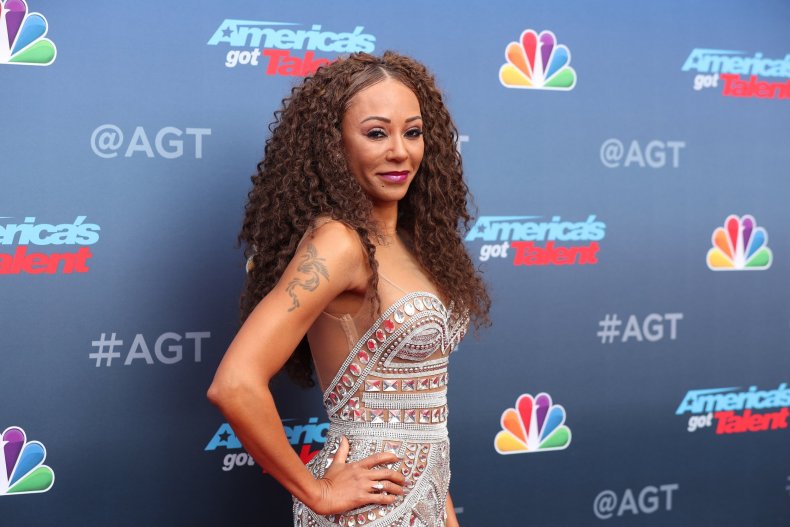 In Season 13, Mel B works with Cowell, Howie Mandel and Heidi Klum to find new talent. Before AGT, she served as a judge on The X Factor and a coach onAustralia's The Voice Kids. After adding multiple reality competition shows to her resume, Mel B said there's no other show like AGT.
"It's the only variety talent show where you get to see everything from a magician to a comedian," Mel B said. "This show, more so than any show that airs on TV right now or in the past, has such a feel-good factor. You want everyone to do well. You feel their pain—you understand where it comes from and where they want to go. It's a family show that has heart and it has soul...It's just one of those shows that gets you every time."
So far, Season 13 has been a joyride. The show's judges have seen standout contestants like Glee alum Noah Guthrie and Chicago-based dance crew the Future Kingz, but questionable contenders such as comedic human caterpillar Sethward have also surfaced. Select auditionees can receive the coveted Golden Buzzer. With the Golden Buzzer, the recipient would get to bypass the subsequent audition rounds and head straight to the live show.
Cowell, Mandel and host Tyra Banks have made their sole Golden Buzzer selections but Mel B and Klum have yet to do so. The England-born talent, however, has criteria for what makes a contestant worth her Golden Buzzer.
"I like to just go with my gut instinct. If there's an act that has likeability, talent and you can feel that they're super, super hungry for it, that gets me every single time—especially when an act expresses how long its taken them to get there," she explained. "Whether it be a journey of self-relief, trials and tribulations that impact not only them but their family members.…That always gets me."
America's Got Talent airs Tuesdays at 8 p.m. ET on NBC.