Mel B Diagnosed With PTSD, Reveals Plan to Enter Rehab: 'I Am at a Crisis Point'
Melanie Brown is planning to check into a rehabilitation facility to take care of herself after a PTSD diagnosis, the singer revealed in a detailed statement to The Sun Saturday.
"The past six months have been incredibly difficult for me," Mel B said. "I've been working with a writer on my book, Brutally Honest, and it has been unbelievably traumatic reliving an emotionally abusive relationship and confronting so many massive issues in my life, from the death of my dad to my relationship with men."
She continued, "I have also made the decision to go into a proper therapy program in the next few weeks, but it has to be in the U.K., because I am very, very British and I know that will work best for me."
The emotionally abusive relationship she referred to reportedly was with Stephen Belafonte, whom she divorced in 2017. She accused him of physical assault, battery and verbal threats, E! News said in 2017.
Their court battles "left [her] financially battered and at the mercy of the legal system, which is completely weighted against emotionally abused women because it's very hard to prove how someone took away all your self-respect and self-worth," she said.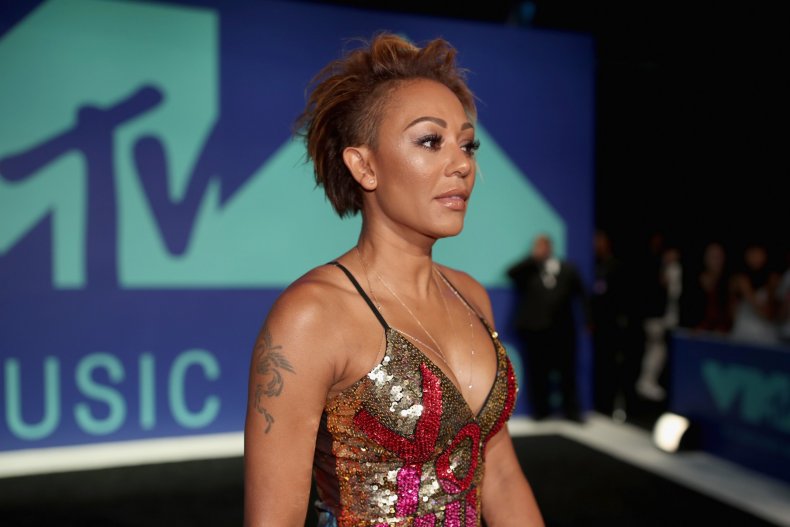 "I am being very honest in my book about drinking to numb my pain, but that is just a way a lot of people ask what is really going on," she continued. Brutally Honest is a tell-all memoir that offers insight into her time with the Spice Girls as well as her marriage. It will be released on November 27.
"Sometimes it is too hard to cope with all the emotions I feel," Mel B said. "But the problem has never been about sex or alcohol—it is underneath all that." She was diagnosed with PTSD (post-traumatic stress disorder) and started the treatment helping her, EMDR (eye movement desensitization and reprocessing), on August 9. It "works on the memory to deal with some of the very painful and traumatic situations I have been through," she explained.
"Knowledge is power," the America's Got Talent judge tweeted Sunday, along with a link to the PTSD page on the U.S. Department of Veterans Affairs website.
Mel B also retweeted a message from her mother, Andrea Brown, Sunday. "I'm so proud of my daughter. She has the courage to face her demons head on and deal with them. I know what hell she has been through and I know what trauma she has suffered and still suffers," Brown wrote.
"I am fully aware I am at a crisis point. … But if I can shine a light on the issue of pain, PTSD and the things men and women do to mask it, I will do," Mel B concluded. "I'm not perfect, and I have never pretended to be. But I am working on being a better version of myself for my kids, for my family and for all the people who have supported me in my life."