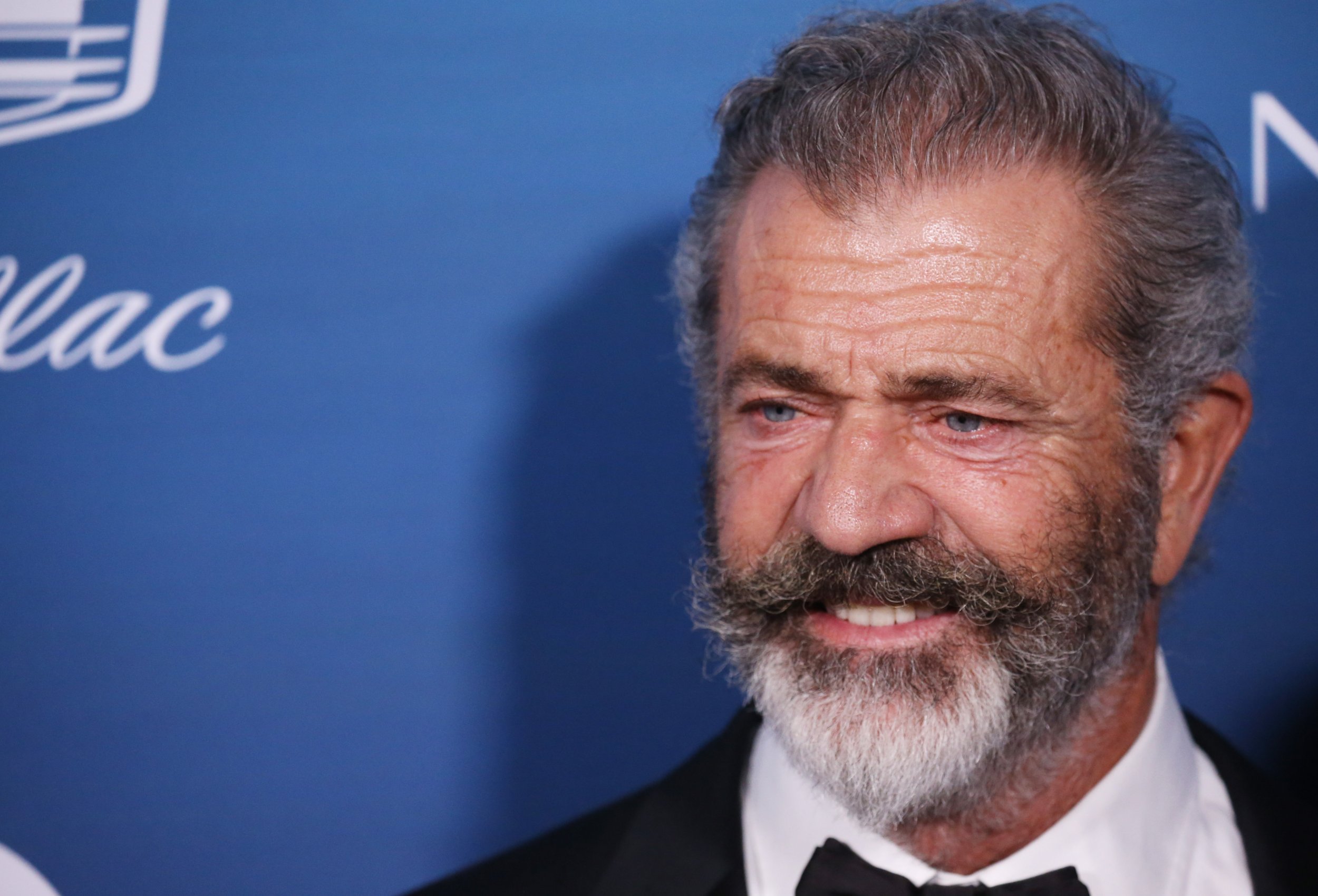 Numerous social media users were shocked and offended by Monday's announcement that Mel Gibson will play a major role in Rothchild, an upcoming film chronicling a black sheep's attempt to get back into the good graces of a wealthy Jewish family. Some Twitter users expressed disappointment for the casting, given longstanding rumors that Gibson is anti-Semitic. Other commenters spoke out about Gibson's alleged abuse of women, particularly an ex-girlfriend who claims she was physically abused by the actor.
In 2006, Gibson was arrested for driving under the influence in Malibu, California. During the arrest, he allegedly made a series of anti-Semitic remarks, which were recorded by police, according to Variety and the Los Angeles Times. One line recorded by an audio device was: "The Jews are responsible for all the wars in the world!"
A decade later, Gibson commented on the arrest and claimed the recording was illegal to begin with. He never denied the exact words, but did deny being racist in any way in interview clips like: "Surely if I was really what they say I was, some kind of hater, there'd be evidence of actions somewhere. There never has been," which he told Variety's Playback podcast in October 2016.
In the same conversation, Gibson added that the criticism of him was "unfair." "I've never discriminated against anyone or done anything that sort of supports that reputation," Gibson said. "For one episode in the back of a police car on eight double tequilas to sort of dictate all the work, life's work and beliefs and everything else that I have and maintained for my life is really unfair."
Gibson directly apologized to the Jewish community for his remarks in an August 2006 statement, which can be read on the Anti-Defamation League's official website.
Critics of the Rothchild casting have also referenced a 2010 incident, during which Gibson allegedly beat his ex-girlfriend, Oksana Grigorieva, and was filmed telling her she "deserved it." When Grigorieva asked him what kind of man hits a woman, he reportedly responded: "You know what? You f**cking deserved it," according to the Huffington Post.
By referencing these incidents, social media observers have argued Gibson should not be cast in a film with Jewish characters, or indeed any Hollywood role in the post-MeToo era. Gibson will star beside Shia LaBeouf in the film, which does not yet have a premiere date.